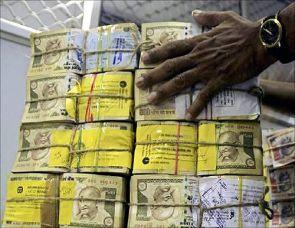 The Central Bureau of Investigation on Tuesday carried out searches at the premises of suspended Railway Board member Mahesh Kumar and claimed to have recovered property documents and diamond jewellery of "substantial value" which were removed from his residence soon after his arrest on May 3 from Mumbai airport.
The sources said agency received a tip-off that some property related documents, passbooks and jewellery were removed from his official residence by his household members soon after the news of his arrest flashed.
They said the agency tracked the location of these items and documents after questioning local taxi drivers and family members of Kumar.
The sources said based on the inputs, searches were carried out in Mumbai-suburb Bhayander from where these items including documents of property, diamond and gold jewellery were recovered from a "shady" place where they were hidden.
They said although the initial value of these items does not seem to be "staggering but it is substantial".
Kumar was arrested by the agency for allegedly paying Railway Minister P K Bansal's nephew Vijay Singla Rs 90 lakh through a Bangalore-based businessman for managing a coveted post in the Railway Board.
Middleman Sandeep Goyal had allegedly promised Kumar to arrange the plum post of Member (Electrical) in Railway Board in return for promised Rs 10 crore, which needed time till the retirement of present members, the sources said.
Meanwhile, Kumar had approached Goyal for managing additional charge of general manager, Western Railway and Signal and Telecommunication to be retained by him till is appointment as Member (Electrical) is done.
Goyal allegedly demanded Rs 2 crore as bribe immediately for this interim arrangement and said the balance of Rs 10 crore for his appointment to the post of Member (Electrical) may be paid later, they said.