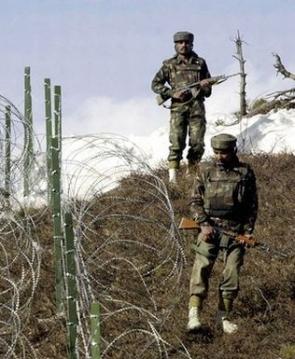 A Border Security Force jawan, who was shot in a cross-fire along the international border in Samba sector of Jammu and Kashmir, is battling for life at New Delhi's AIIMS after he was airlifted from Jammu for specialized treatment.
Head constable Ram Niwas Meena is in the intensive care unit of the AIIMS trauma centre. He was flown in an air ambulance from Jammu on Tuesday night.
Dr M C Mishra, chief of the trauma centre said, "Meena's condition is very critical as the bullet had hit his liver and other vital organs. We did remove his blood packs he was wearing for protection but the bullet is still in his liver and bleeding is still on. He is on ventilator right now battling for life," Mishra said.
On August 5, Meena was injured in the Ramgarh sector of Samba when two rounds were fired from the Pakistan-side. Meena belongs to the 200 Battalion and was manning the border outpost at Narianpur.