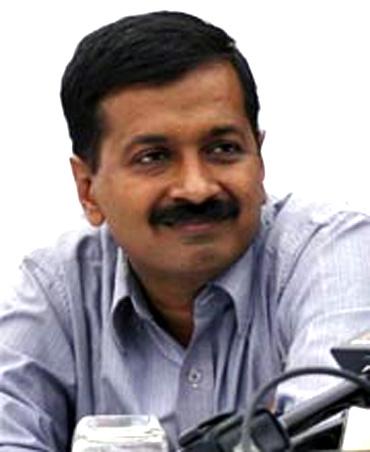 The Capital appears to be heading for assembly elections within next six months with all three major parties -- the Bharatiya Janata Party BJP, the Aam Aadmi Party and Congress -- contending that there was no option but to seek people's mandate afresh for formation of a new government.
A number of senior leaders from these parties admitted that their members of legislative assembly were reluctant to face the elections anytime soon but said preparations for fresh polls have already begun considering the current political situation.
"BJP is ready for fresh elections. The party has already started preparations for it. There is no possibility of government formation by any party and in such a situation, elections are the only option," former Delhi BJP president Vijender Gupta said emphatically.
Sources in BJP said a sizeable number of party MLAs have already apprised the leadership about their unwillingness to go to polls again but they have been told to get ready for elections.
President's rule was imposed in Delhi on February 17 and Lt Governor Najeeb Jung is likely to send a report to the Centre in a month or two, detailing about the political situation. "The ball is in the Lt Governor's court. It is his prerogative to take the next step. Based on his report, a decision may be taken (by the Centre)," said Gupta.
The Union Cabinet is likely to take a decision on whether to extend President's rule by another six months or go for fresh polls based on LG's report. Sources in Delhi BJP said they have apprised the leadership about their readiness to go for polls.
Following its electoral drubbing in Lok Sabha polls, AAP had expressed willingness to form the government but Congress made it clear that it will not support the party again. "There is no rethinking on extending support to AAP. Congress is ready for fresh election. We will prefer election than supporting AAP," said Delhi Pradesh Congress Committee chief Arvinder Singh Lovely. Another Congress leader Mukesh Sharma said there was no way out than holding elections in Delhi.
After Congress's refusal to support it, AAP has already announced that it was ready for election. The party has launched mohallah sabha programmes in the city to touch base and extend its support. A senior AAP leader said the party has started preparations for the assembly polls.
Image: President's rule was imposed in Delhi after the Delhi government headed by Arvind Kejriwal resigned.