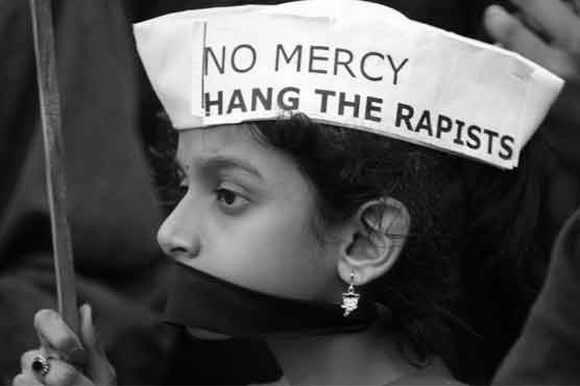 Protest continued on Sunday for the fourth consecutive day in Bihar against the attackers of a 16-year-old girl who was gang-raped and set ablaze in Kolkata in West Bengal demanding death sentence to the accused and a Central Bureau of Investigation probe into it.

Meanwhile, opposition leaders in Bihar have also demanded an ex-gratia payment of Rs 10 lakh to her family.
Hundreds of people took to streets across Bihar including girl's home district of Samastipur, burnt effigies of West Bengal government and its Chief Minister Mamta Banerjee, demanding justice to the victim and protection to her family in Kolkata.

According to reports coming, angry people staged protests in Patna, Gaya, Jehanabad, Muzaffarpur,Samastipur, Darbhanga, Chapra, Bhagalpur and other districts.

Opposition Bharatiya Janata Party and Rashtriya Janata Dal leaders have demanded an ex-gratia payment of Rs 10 lakh to her family.
An ex-gratia payment of Rs 1 lakh was given from the Bihar chief minister's Fund to her family two days ago.
"The state government should pay at least Rs 10 lakh to her family instead of Rs 1 lakh," RJD general secretary Ram Kirpal Yadav said while leading a protest march demanding stern action to accused in the case.
Yadav,a RJD member of Parliament, said that state government should come forward to help her family ignoring the criticism of West Bengal's ministers.
Senior BJP leader Sushil Kumar Modi also demanded an ex gratia of Rs 10 lakh to the girl's family.
Modi said that West Bengal government should provide full protection to the girl's family and chief minister Mamta Banerjee should order a high level inquiry into it." The state unit of BJP has already sent a team to Kolkata to meet her family and help them," he added.
The girl's father is a native of Shahpur Patori in Samastipur district, about 100 km from Patna.
The girl was allegedly raped twice by a gang in October. She breathed her last at a hospital in Kolkata after she was admitted with severe burn injuries on December 23.
The victim in her dying declaration said two of the rape had accused set her on fire. The police have initiated murder charges against the accused, six of whom are behind bars in West Bengal.