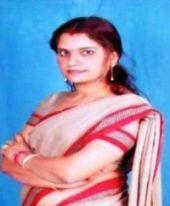 Former Congress MLA Malkhan Singh Bishnoi, one of the main accused in the Bhanwari Devi murder case, was on Wednesday denied bail by Rajasthan high court.
The arguments on the Bishnoi's bail plea were completed in the high court on Friday and the order was reserved by the court.
On Wednesday, Justice Nirmal Jeet Kaur rejected the bail application of Bishnoi, who is lodged in Ajmer Central Jail now.
Senior special counsel for the Central Bureau of Investigation, Ashok Joshi, said that Bishnoi had sought bail claiming that there was "no reason for him to be involved in the crime".
Defence counsel argued in the court that Bishnoi had "amicable relations" with Bhanwari and every body in his family was aware of it.
But, objecting to these arguments, the CBI counsel said that Bishnoi was being pressurised by Bhanwari, who was demanding her rights from him and his name as father for their daughter.
"She had also warned him of disclosing everything about their relationship in a folk festival," said Joshi.
He told the court that Bishnoi "had a reason as he wanted to get rid of her".
The prosecution told the court about 1300 second telephonic communication between Bishnoi and sacked Rajasthan Minister Mahipal Maderna, main accused in the case.
After hearing the arguments, Justice Kaur rejected the bail application of Bishnoi.
Earlier, Bishnoi had applied for bail twice in the ACJM Court (SC/ST Cases), first on the ground of attending the state assembly session and second on the health ground.
Both bail pleas were rejected by the court.
The main accused of the case, Mahipal Maderna, has also been denied bail four times, the recent being in March.
So far only two accused of the case Paras Ram Bishnoi and Om Prakash Bishnoi have been granted bail and that too after the court discharged them of all the non-bailable charges in October last year.
36-year-old Bhanwari, who was an auxiliary nurse, had gone missing from Jodhpur's Bilara area on September 1, 2011.
During the CBI probe, it was found that she was allegedly abducted and killed and her body burnt at Jaloda. Her remains and belongings were later dumped in the RajivGandhiLiftCanal, which were recovered by the CBI.
Charges against Bishnoi were framed on December 19 last by a local court.