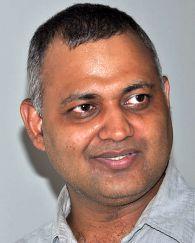 One of the African women attacked and harassed during the midnight raid which Delhi Law Minister Somnath Bharti allegedly led in south Delhi on Friday claimed they were being targeted because of their colour.
"The main problem we are facing in India is of being black. If we would not have been black, they would not have misbehaved with us. We have found that these things come from the leaders," she said.
Another African woman, who visited the Delhi Commission for Women on Friday, said that they were attacked by a group of people "led by Bharti... We were harassed and beaten by this group."
There have been demands for the sacking of Bharti after a Ugandan woman identified him as being the one who had led the mob during the raid at her house.
The mob has been accused of having misbehaved with the women after alleging that they were involved in a drug and prostitution racket.