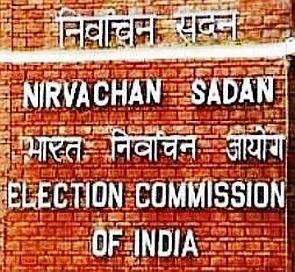 The Election Commission has called for a meeting with websites on November 18 to discuss the use of social media by political parties and candidates in the ongoing five-state elections.
Rahul Sharma, under secretary in the Election Commission, has written to the Internet and Mobile Association of India to coordinate the meeting, and the IAMAI has written to its members informing them of the meeting.

"However, we cannot force our members to attend the meeting," an official pointed out, nor can the IAMAI deal with non-members.
Among the websites who have been called to the meeting are Facebook, Yahoo, Google, Ebay and Rediff.com.

While none of the web sites have confirmed their attendance, Sharma was hopeful that he will get a few confirmations closer to the date.
The meeting comes against the backdrop of communication on October 25 from Rahul Sharma to the chief electoral officers of all states and Union territories and the presidents and general secretaries of all recognised political parties pointing out the need to regulate the use of social media for election campaigning in the 'interest of transparency and level playing field in the elections'.
The new regulations mentioned in his note included candidates declaring their social media accounts at the time of filing their nominations, pre-certification of political advertisements, expenditure on campaigning through the internet, including social media websites, and the application of the model code of conduct to content posted on the social media websites.
"The Election Commission does not have the power to mandate what the web sites can do and not do," said Chitrita Chatterjee, the IAMAI's associate vice president, nor can the EC issue any guidelines to them.
At best, what the Election Commission may suggest at the meeting is some amount of self-regulation by the web sites, but even here Chatterjee did not seem optimistic of the EC being on a strong wicket vis-à-vis the web sites.
Given that, while the meeting may not achieve anything substantive from the Election Commission's perspective, Chatterjee said given that elections are around the corner, it probably is a good idea to meet with the Election Commission.
When asked how the Election Commission would monitor the social media, Rahul Sharma said as the matter was a technical one, he was not aware of it himself and hoped that the meeting would thrown up some answers.