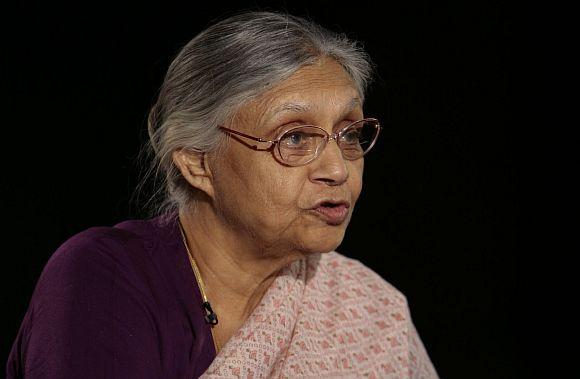 Reacting to the party's stunning defeat in the Assembly elections in Delhi, it's three-time chief minister Sheila Dikshit on Monday blamed her party and said that she did not get the required support.
"I didn't get support from my party which I should have," Dikshit reportedly said this in an interview to television channel CNN-IBN.
Elaborating more on the party's poor performance in the Delhi polls, she reportedly said that there should have been more cohesion.
Reacting at the Aam Aadmi Party's (AAP) stunning debut, she further said that they had underestimated them.
When asked as to what will be her suggestion to Arvind Kejriwal as he now represents New Delhi constituency, she said, "he is far wiser than me."
Dikshit was defeated by debutant Arvind Kejriwal in New Delhi constituency with over 25,864 votes.
Delhi is presently facing a hung Assembly after AAP won 28 seats and BJP 31 seats while Congress could only manage to get eight seats.