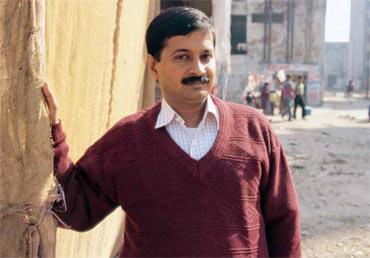 Delhi has emerged as the youngest assembly in terms of age of elected legislators from the four states, with an estimated average age of about 43 years for members of Legislative Assembly elected in the national capital.
In comparison, the average age of MLAs elected in Madhya Pradesh and Rajasthan are estimated at 47 years and 48 years respectively, although a large number of leaders aged 60 and above have been voted in all the four states.
The average age of elected MLAs in Chhattisgarh is also nearly 48 years.
However, it is Madhya Pradesh which may have the youngest chief minister among the four states. While Shivraj Singh Chouhan is aged 56, the Bharatiya Janata Party's chief ministerial candidate in Delhi Harsh Vardhan is aged 58 years, while Rajasthan's Vasundhara Raje Scindia as also Chhattishgarh's Raman Singh are aged 61 years each, as per their election affidavits.
In Chhattisgarh, Congress leader Renu Jogi, wife of former Chief Minister Ajit Jogi, is also aged 61.
Among the main leaders who were in contention for chief ministerial positions in four states, the youngest, however, happens to be Aam Aadmi Party's Arvind Kejriwal at 45. His party has emerged as the second largest after BJP in Delhi.
The youngest MLAs elected in Delhi include Rakhi Birla, 26 years, Dharmender Singh, 27 years, Akhilesh Pati Tripathi, 28, and Vishesh Ravi, 30.
Besides, Lali Kumar 26, is among the young turks from Rajasthan, while Kailash Verma, 28 and Umesh Patel, 29, have won in Madhya Pradesh and Chhatisgarh, respectively.
Among the older legislators, Rajasthan has many names including Jai Narayan Pooniya, 80, Kunji Lal, 9, Kishan Ram, 78, Narayan Singh, 75, Jagdish Mukhi, 70, is one of the oldest legislators from Delhi and Sartaj Singh, 73, has won Madhya Pradesh.