'Be it Shivraj Singh Chouhan or Raman Singh or Vasundhara Raje --- all of them would have won as it is. These are all leaders who would have won on their own. But the victory margins have been enriched by Modiji's campaign.'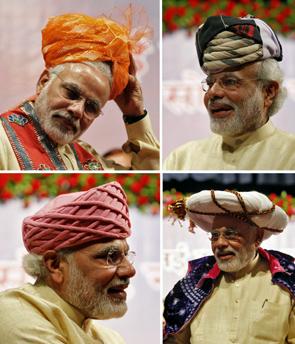 Nirmala Sitaraman, one of the Bharatiya Janata Party's spokespersons, evaluates the BJP victories in a conversation with Rediff.com's Abhishek Mande Bhot
What is the message from the outcome of these elections?
It is very clear that the anti-Congress mood has got crystallised in these elections.
Although in the state assembly elections, we talk of state issues, state governments and their performances etc, considering that these states have gone to elections barely months before the general election, national issues are also playing a role in deciding the outcome.
Don't miss the fact that the BJP has announced Narendra Modi as its prime ministerial candidate whereas the Congress party hasn't done any of it. That has had its impact.
What next?
The message we want to spread is of a Congress-mukt Bharat (a Congress-free India).
This election has found a clear expression of that message.
We will continue to work to get that message across to the people.
How much would you credit Narendra Modi's presence to these victories?
Rajasthan has a tendency to vote for one party in one election and the other party in the other. So people are saying that the BJP's victory is because of this trend. However, you must understand that the majority is 70 per cent.
That kind of majority is not possible if it was just a pendulum effect.
In Chhattisgarh all of us were willing to concede the fact that the sympathy wave of the unfortunate (May 25 Naxalite) attack (that killed several Congress leaders) would work in the favour of the Congress party, but it hasn't.
It is very clear that people want the Congress party out.
Be it Shivraj Singh Chouhan or Raman Singh or Vasundhara Raje --- all of them would have won as it is. These are all leaders who would have won on their own.
But the victory margins have been enriched by Modiji's campaign.
There has been talk of Shivraj Singh Chouhan being in the running for the prime ministerial candidate.
I don't see where that could have come from. These questions should be asked to the Congress which still hasn't announced its prime ministerial candidate.
The BJP has decided.