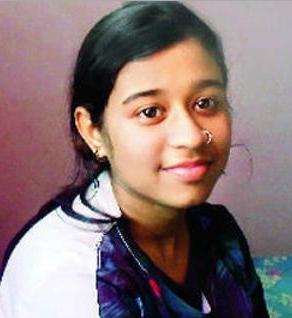 On the New Year's day, Assam Chief Minister Tarun Gogoi will present the state's first bravery award to Gunjan Sarma, a 14-year-old girl and a Class VIII standard student of Nazira Central School in Sivasagar district of Assam for showing exemplary courage in saving lives of another children from her school who was taken hostage by a gunman on December 4.
Gunjan, daughter of a businessman from Samaluguri area in Sivasagar district, had volunteered to accompany a gunman who had hijacked their school van carrying 12 students in order to save the life of other students.
The gunman, who was given hot chase by locals after an altercation, hijacked the school van in broad day light by putting his gun at the head of the van driver and marshaled him to drive towards Nagaland from Simaluguri town.
The driver kept his cool and managed to halt the van by driving it into a roadside ditch using his presence of mind. At this point, the menacing gunman tried to take a young girl with him while fleeing towards the thick jungle nearby. Gunjan intervened and volunteered herself to accompany the gunman.
She was kept hostage by the gunman inside the jungle throughout the night, while the Assam police and Nagaland police tried to cordon him off from all the sides inside the jungle.
The gunman was finally forced to flee, leaving Gunjan unharmed and alone inside the jungle in the dead of night.
The Assam government took the decision on Tuesday in a meeting chaired by Minister for Sports and Youth Welfare Ajit Singh.The chief minister will present Gunjan with an amount of Rs two lakh, a certificate and other gifts at a special function to be held at Pragjyoti ITA Cultural Complex at Machkhowa in the city.
She managed to find her way out of the jungle at the crack of the dawn next day much to the relief of the entire state. Her saga of bravery compelled the Assam government to institute a state bravery award, and the first award goes to her.