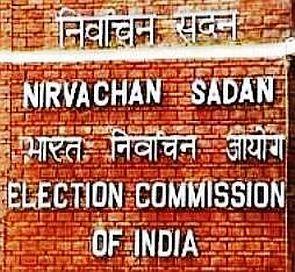 Aam Aadmi Party convener Arvind Kejriwal on Monday urged the Chief Election Commissioner V S Sampath to issue clear guidelines to organisations conducting opinion polls as well as the media for ensuring their authenticity so that those indulging in "frivolous activities" do not get away easily.
"The AAP demands that Election Commission should issue clear guidelines to organisations conducting these (opinion) polls and print and electronic media which intends to publish/telecast such polls for fixing the accountability of the job done by them, so that those indulging in frivolous activities don't get away easily," said Kejriwal in a letter to the Chief Election Commissioner.
Kejriwal said he was writing this letter to draw Sampath's attention towards "shocking" revelations that have come to light in a sting operation.
Meanwhile, in another letter to News Broadcasting Standards Authority Chairperson, Kejriwal urged it to get the veracity of the allegations shown in sting "Operation Prime Minister" carried out by a TV news channel, News Express, and telecast on February 25 checked and conduct an enquiry into the role of news channels in broadcasting "manipulated" polls.
In the letter to NBSA Chairperson Justice (retired) R V Raveendran, Kejriwal said, "The AAP firmly believes that criminal investigation should be carried out by a special Investigation Team, preferably monitored by the Supreme Court to verify all the allegations contained in this sting and get to the bottom of this political conspiracy regarding the role of political parties in manipulating the findings of opinion polls in the recent past."
The sting operation indicates a conspiracy to manufacture and manipulate public opinion before elections through opinion polls. This conspiracy challenges the foundations of democracy, Kejriwal said.
"The sting operation shows the heads of some of the well-known polling organisations are willing to manipulate pre-poll survey results for monetary considerations. There are serious allegations about many news channels being willing partners to this manipulations," the letter said.
It shows that some political parties have been buying favourable surveys, often using black money. The latest revelations add to an earlier sting by Cobra Post which showed systematic manipulation of social media to favour a particular political party, the letter added.
"The sting operation supports AAP's consistent stand that persistent attempts were made by vested interests to manipulate the outcome of Delhi Assembly elections in December last, through a survey scam.
"It reinforces the wide spread belief that there is a similar and bigger attempt to manipulate the forthcoming Lok Sabha elections. The last few weeks have seen a flurry of opinion polls with successive higher projections for a particular party," Kejriwal said.
Drawing attention of NBSA towards the issue of ownership of media organisation, Kejriwal said, "All the media organisations must be required to disclose the list of their share holders, investors and lenders, their annual financial statements and make full disclosure of their political connections and business interest outside media."