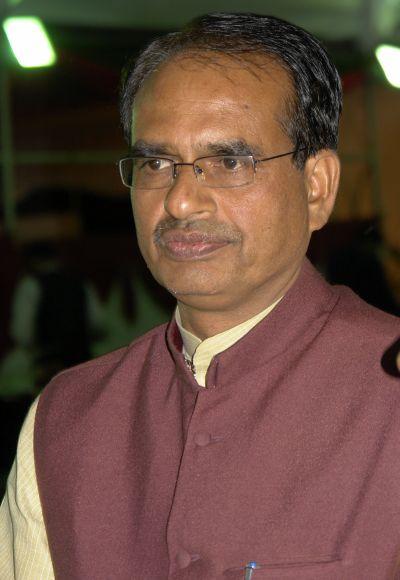 Questioning Madhya Pradesh Chief Minister Shivraj Singh Chouhan for holding two bungalows in the state capital, Aam Aadmi Party workers tried to stage a protest in front of one of the accommodations but were prevented by the police.
Workers of AAP's Bhopal unit on Saturday evening reached before Chouhan's second house situated in posh 74 Bungalows locality in the heart of the city and swept the road there in the protest with its election symbol "Jhaadu" (broom).
Though police prevented them from holding an agitation in front of Chouhan's residence but they insisted on sweeping the road leading to the chief minister's house.
However, the police detained them and released them later.
The AAP workers were angry with the hue and cry generated over the allotment of two five-bedroom bungalows to their party leader and Delhi Chief Minister Arvind Kejriwal.
Following the uproar from some quarters, Kejriwal has announced relinquishing of the bungalows and has asked authorities to look for a small accommodation.
"When Kejriwal was allotted two five-bedroom flats a lot of hue and cry was raised, especially by the Bharatiya Janata Party, but its own chief minister in Madhya Pradesh is occupying two bungalows for the last eight years and it (BJP) is not questioning the same," AAP MP unit spokesman Prahlad Pandey told media persons.
Chouhan at present stays in his sprawling official bungalow overlooking picturesque Upper Lake of Bhopal and also kept a house in his name at 74 Bungalows.
Meanwhile, in a boost to AAP's campaign in the state, five non-governmental organisations working for the Bhopal gas tragedy victims have joined the new outfit after it's spectacular success in the Delhi assembly polls.