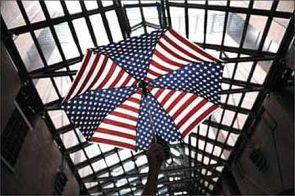 One of them is still missing, while the other brother has reported to the police, local media reports said on Wednesday.
The brothers, Gupreet Singh, 16, and Robin Singh, 15, were last seen on Monday at a mall, when they separated from the rest of their group.
"It was determined that they left the school tour because they wanted to stay with relatives in Queens and not go back to India," Paramus city police official Captain Robert Guidetti told The Recorder.
In the end, Gupreet got cold feet and opted to return to India, while Robin stayed in America, he said.
Robin is now being considered missing by the police.
Guidetti said Gupreet was located with the help of social media.
Half-an-hour after police put out the alerts on Facebook and twitter, they received several phone calls from residents who observed Gupreet in the Saddle Brook area and later at JFK airport.
"We immediately notified the Port Authority Police, who located Gupreet at the airport by himself.
"The detectives took him into custody," Guidetti told the local newspaper, adding that he has been released to an uncle in Queens.