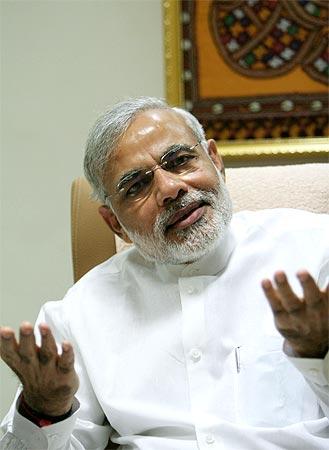 'You have to go from winning elections to winning people,' sociologist Ashis Nandy tells A Ganesh Nadar.
The five-state assembly elections results have been historic – for both the Congress party, which has been worsted 1-4 (with Mizoram being the sole facesaver) and the BJP which has emerged stronger in the run-up to the general elections next year.
But the verdict has also thrown up questions: Is it the end of the road for the Congress party as we know it? Has the BJP's prime ministerial candidate, Narendra Modi, emerged stronger after the endorsement from the electorate in three states?
A Ganesh Nadar spoke to sociologist and author Ashis Nandy, bottom, left, to find out. An excerpt.
What is the central message behind the assembly election results?
If you organise and participate in the process, the results are there for you. The process is becoming very capital-intensive. Money is becoming a very big factor
What next?
There is no next in democracy. Nothing lasts. Established political parties and well-known leaders bite the dust. To enrich democracy the process should be further well-refined. Process to improve democracy should be continuous. And as the process improves better and better people will get elected.
How will these results impact the 2014 elections?
Not as much as people think. The primary problem with you people is, 'How much do you trust the electorate?' I have always trusted them and they have never failed me.
They got rid of Indira Gandhi and Sanjay Gandhi when they exceeded their limits and they will get rid of Narendra Modi too.
Is this Narendra Modi's victory?
No! Modi's influence got them votes and also repelled voters. There are Modi lovers and haters. So his influence is both positive and negative. The plus votes may have cancelled the minus votes so the influence is questionable.
Will Congress vice president Rahul Gandhi change his strategy? How?
He does not have any effect on people. I don't think he will last long in Indian politics. His mother (Congress president Sonia Gandhi) is much better. Not in this election but in 2009 she was far better than him. He is listless. Many party stalwarts are disappointed with him, they are sad for him. They cannot digest the fact that the dynasty is no longer working for the Congress party. They have survived more than half a century with dynasty votes.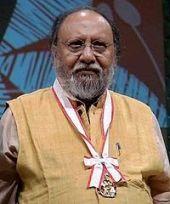 The influence of the dynasty is diminishing. I am not talking only about the Gandhis, I am also seeing the Dravida Munnetra Kazhagtam patriarch fading into the dusk. Jayalaltihaa is shining bright in her last phase. Mulayam Singh Yadav is in bad health, his influence too is waning.
These people were made in the mould started by Indira Gandhi. She had only one message for leaders: 'Bring votes for your party'. That message no longer applies. Now you have to work for the people.
You have to go from winning elections to winning people. I see a bright future opening up.
Image: The BJP's prime ministerial candidate Narendra Modi ' Photograph: Rajesh Karkera/Rediff.com