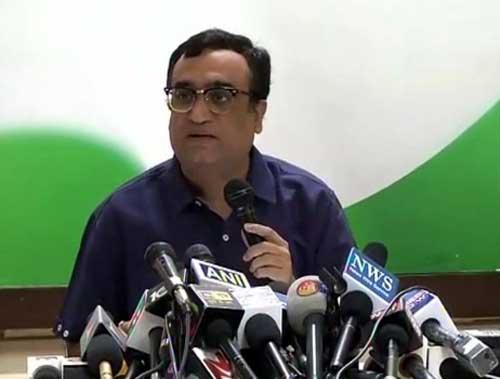 These chat show performers contribute to the noise, not clarity, says Mahesh Vijapurkar.

Aren't you tired, as an ordinary citizen who comes home and switches on the television and finds no news but views? And the views of people not necessarily in the know, but who can possibly intelligently guess, attempt a coherent construct? That, however, is hardly a substitute for news: as accurate an account as can be gotten, told calmly.
You see breathless hyperventilation, a crowd of panellists who either get little time to say their bit, or the anchor himself begging to be brought back into the discussion. The implied consideration which drives this model of prime time news, as if it were news -- is you like a lot of hot air and provide the TRPs.
The serious flaw in this design of news purveyance by television channels is the assumption that everyone watching the prime time telecast is abreast of all details. As it is the medium which shallow for want of time, and entirely in a cycle, expects people to connect immediately: understand the headline and be current to understand the discussion's nuances.
There is either an anchor who holds on to his view, heckles the panellists, or another who has his editor's take all written and ready before the discussion began to read at the end. Or, yet another who scowls and pokes his pencil in the direction of the panellists and ask longwinded questions a la Perry Mason. Other channels are hardly different.
Often times, the anchor is more voluble than the other participants in prime time telecasts which are essentially chat shows. It is not that the most knowledgeable, the non-partisans are called upon to explain a point of view. It is the partisans who get a platform for a public spat where, people like lawyer Ram Jethmalani asked the anchor to shut up.
What makes it worse is the panellists themselves, especially those from the ranks of politicians who are there simply because of their glibness, ability to recall a precedent connecting the rival to a similar horrible conduct in the past, and of late, telling the anchor, "please let me have my say" and try not to yield their ground.
While almost all and sundry who may not have insights into a party's thinking but have the ability to keep flowing with words, are to be found in the TV studios. They make futile bids to explain, even take the mocking of the anchors in their stride when they are being bullied. If Ajay Maken did not know what the party's position was, how would others know anything at all?
Remember how he did a 180-degree turn so swiftly that it can make ballerinas blush? First he was tritely recalling every argument in favour of the ordinance to help criminal politicians. After Rahul Gandhi descended at the press conference with his "this is nonsense" statement, he glibly changed his position, not batting an eyelid.
His was a disingenuous argument to that what Rahul Gandhi said "was Congress policy and it is as simple as that"; it was, after all a democratic party. Gandhi had volunteered information on "the thinking in the party" of which Maken was all along oblivious to. He indicated that not everyone thought it was worth the trouble.
It was, however, not just Maken's embarrassment alone. Law minister Kapil Sibal who can be both garrulous and even nasty sometimes, scampered for cover when the cameras chased him soon after. Every person fielded on behalf of the party (Gandhi?) on the even prime time debates were bending backwards but could not escape the barracking they got from all anchors and co-participants. Sibal, of late, is not seen on TV, probably busy with other mischief.
If ministers like him, lynchpins of policy formulation process were in the dark, what does one expect of a spokesperson who just goes out and starts batting blindly, saying notably nice things about the party and bad things about the rivals, and question the latter's right to objection because they themselves had done something akin in the past?
These chat show performers contribute to the noise, not clarity. They are not the same as the spokespersons of the genre of Ramkrishna Hegde (Janata Party) and V N Gadgil (Congress). In Gadgil's time, mind you, the leader was not a brash but prone to hiding and generally reticent Rahul Gandhi but his fierce, calculative and vengeful Indira Gandhi, his grandmother.
If you are an avid news television buff, and watch the sundry partymen with some claim to fame except they appear in the camera frame reel off some view or the other, it is not likely to be even generally true. If you swallow them, hook, line, and sinker, then you are being had by these party folks.
This current genre of information flow, and I may say thankfully so, was missing in the era preceding the proliferation of news television. They have been forced to be available 24x7, capable of providing sound bytes, and preferably in front of the camera if you please, and reel off a few words that this did not offend the party bosses.
The element of responsibility is missing. A pithy thing said morphs into 'breaking news' though they have a transient life. Let me quote two respectable people: Sanjay Baru, said on a show that these 'debates' were tending to be adolescent. Another, Pratap Bhanu Mehta said what we think are news shows are entertainment. It is food for thought for the anchors and spokespersons.