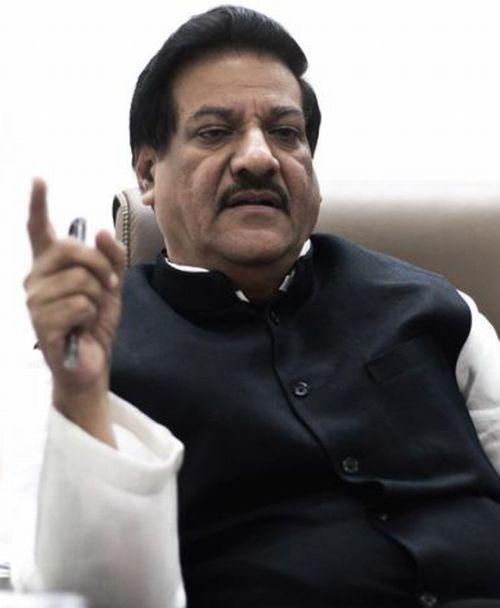 The Prithviraj Chavan government wants to ensure there is negligible anti-incumbency. That many of its decisions can run into legal problems is not an immediate worry, says Neeta Kolhatkar.
Elections in India are usually the season for appeasing voters.
That is the fun of our elections, when governments bend backwards to appease voters.
This time round too, we saw, a chief minister who till now has been said to be clean but criticised for taking no-decisions, change to fast forward mode in the last month.
Before I list out the decisions that the Maharashtra government has taken to please the poor, lower middle class, farmers and workers, let me remind readers of the promises the Democratic Front government made in its 2009 election manifesto.
The Congress-Nationalist Congress Party alliance issued a joint manifesto in September 2009, stating that it would provide free electricity to farmers within a few months of coming to power.
It promised to set up a development fund for Mumbai, protect all slums before 2000 and construct a Shivaji memorial. For nearly five years, the Maharashtra government forgot about most of these promises.
Then, all of a sudden in January 2014, an 'enlightened' government, post Narendra Modi and the Bharatiya Janata Party's media campaign, woke to stark reality that it had not fulfilled these promises.
Although the government had announced a Rs 1 billion fund for the Shivaji statue, that was an empty promise.
The government has now given a token Rs 100 million as initial funding and announced the beginning of the Shivaji statue's construction. It has sought the Union environment ministry's clearance and wants the statue constructed in three years.
After this, the government promised 20 percent off on power bills for all residents except Mumbai, who consume up to 300 units of power, industries, businesses and a further subsidy to farmers. This keeps two major sections happy: Business and industry, and the Democratic Front's core constituency, farmers.
This is a much delayed decision which can be overturned post the elections if inflation figures and state debt rise.
The most important decision was regularising slums till 2000. A day prior to this, the government had announced its decision to extend the slum cut-off date to 1995. The state government had previously met resistance on this in the Bombay high court and challenged it in the Supreme Court.
It then gave an affidavit saying only slums needed for 'vital projects' would be rehabilitated and in turn these got regularised, many which went beyond the cut-off date. Since then, the government had been insisting on regularising all slums.
Fearing anti-incumbency and wanting to prevent a Modi wave in Maharashtra, the state government has regularised all slums till 2000.
This decision to regularise slums could encounter legal trouble. Interestingly, though, all political parties welcomed it.
The other decision likely to favour the Prithviraj Chavan government even in metros -- apart from rural constituencies -- is the move to allot 20 percent reservations for the Maratha community in education and jobs. The Marathas have sought reservations for a few years now and the state cabinet gave its approval recently.
This decision will anger the Other Backward Classes and could impact the Congress-NCP vote share. State minister and OBC leader Chhagan Bhujbal, an NCP leader, has been bittrely opposed to reservations for the Marathas, a decision which could be contested in court.
The Chavan government wants to demonstrate it is hands on, retain its strongholds and ensure there is negligible anti-incumbency. That many of its decisions can run into legal problems is not an immediate worry.
Image: Maharashtra Chief Minister Prithviraj Chavan.