August 31, 2012
Review: From Sydney With Love is best avoided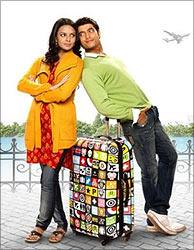 From Sydney With Love is a half-baked tribute to Aditya Chopra and his tour de force Dilwale Dulhaniya Le Jayenge, writes Preeti Arora.
Review: Joker is a daft comedy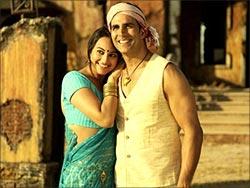 There isn't a single line in Shirish Kunder's film that actually works, leaving us with a film that, while commendably brisk in a 100-minute package, refuses to get going at all, writes Raja Sen.
Review: The Campaign falters with weak script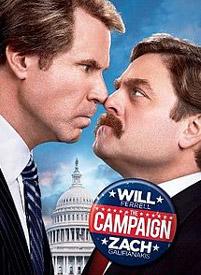 Raja Sen feels both Will Ferrell and Zach Galifianakis, lead actors of The Campaign, deserved a better script.
Review: I M 24 is for Rajat Kapoor, Ranvir fans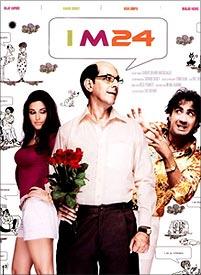 The film tries very hard to critique Bollywood cliches but ends up being one.
August 27, 2012
Review: Delhi In A Day is entertaining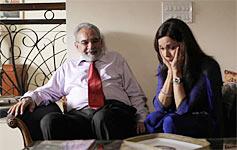 The film is a good alternative to the blockbuster of the month, Ek Tha Tiger.
August 24, 2012
Review: The Expendables is high on muscles, low on IQ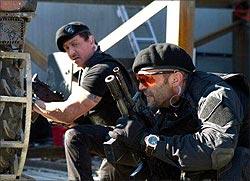 The only entertaining scene belongs to Chuck Norris, who's done a cameo in the film.
Shirin Farhad... review: Forty, fabulous and feel good!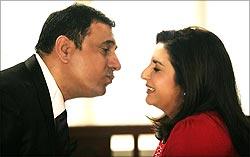 Director Bela Bhansali Sehgal manages perfect casting in her fun directorial debut Shirin Farhad Ki Toh Nikal Padi.
August 16, 2012
Review: Attakathi is worth a watch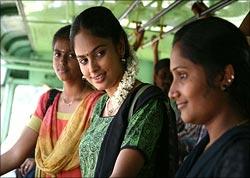 The film is worthy of becoming a cult classic.
Review: Ek Tha Tiger is Salman at his coolest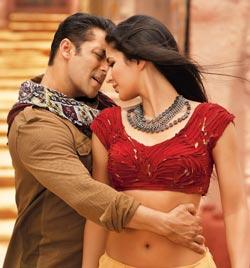 Salman and Katrina do not fail to impress but the film could have been much better.
August 15, 2012
Ek Tha Tiger review: Snazzy and substantial action!

Ek Tha Tiger is an action-packed adventure with an endearing Salman and a roaring Kat, writes Sukanya Verma.
Read the Ek Tha Tiger LIVE review right here!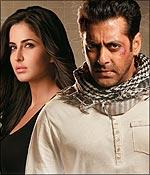 Catch the review, right here!
August 10, 2012
Review: Bourne Legacy lives up to its reputation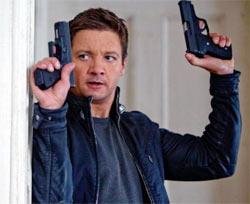 Matt Damon fans may miss the actor in The Bourne Legacy. Yet, the new film in the series is excellent.
August 08, 2012
Review: Gangs of Wasseypur 2 is fantastic but too long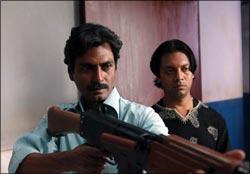 Director Anurag Kashyap's visual flair has just grown with each film, and this one is not just cinematically self-assured but also highly nuanced.
August 03, 2012
Review: Total Recall is engaging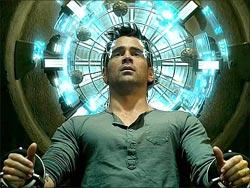 The film does not try to be celebral, and makes for an entertaining watch.
Review: Jism 2 makes even sex look boring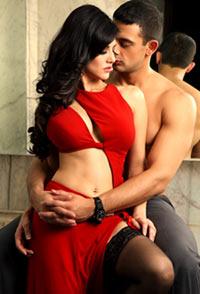 The film is a cheesy piece of work that concentrates on Sunny Leone's assets.
July 27, 2012
Review: Aalaap is a superficial take on a sensitive issue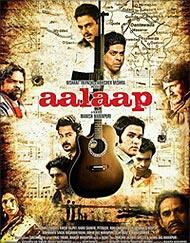 It is an ambiguous, confused and excessively annoying mess masquerading as a film, writes Ankur Pathak.
Review: Kyaa Super Kool Hain Hum isn't a cunning stunt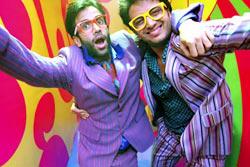 The film is a sexless sex comedy.
Review: Ice Age 4 is utterly charming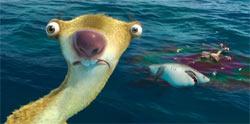 The journey, risky but thrilling, is not without its beautiful moments.
July 20, 2012
Review: Tom Hanks' Electric City is intriguing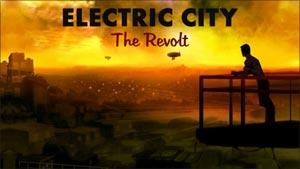 The web seires is divided into 20 episodes each clocking not more than seven minutes
Review: Picture Abhi Baaki Hai Mere Dost is amateur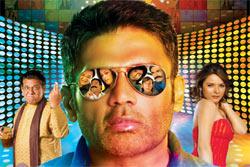 The movie has an interesting premise fails in execution.
Review: Gattu is a must watch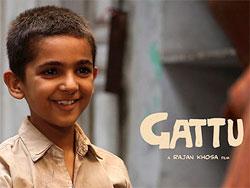 Director Rajan Khosa's skill as a director is evident in the manner the screenplay unfolds, without preachiness or stilted dialogues.
Review: The Dark Knight Rises impresses and depresses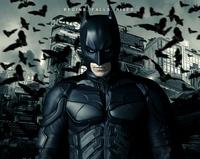 The Dark Knight Rises flirts with potentially fantastic ideas, but shies away from taking them to the next level, writes Raja Sen.
July 13, 2012
Review: Intouchables is a hilarious French film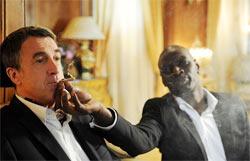 It's simply a must watch!
Review: Michael Winterbottom's Trishna is magical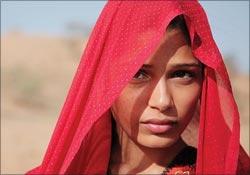 Beautiful shots, stunning music and rich performances make Trishna a pleasant watch, writes Aseem Chhabra
Review: Cocktail is let down by its inane plot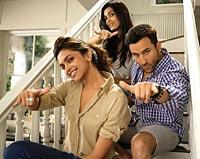 Cocktail has a handful of moments and a few genuine sparks, but finally crashes and burns so spectacularly that it's hard to focus on the positives, writes Raja Sen.
July 06, 2012
Review: Bol Bachchan is amateurish and silly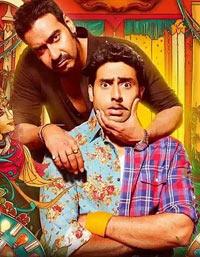 The main concern of the film is its leading men and their blundering equation.
June 29, 2012
Raja Sen reviews The Amazing Spider-Man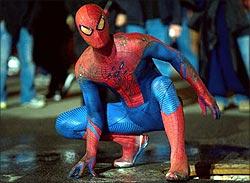 Director Marc Webb's strength as a director lies in just how smoothly he flips genres, switching between gears with immaculate ease.
Review: Maximum never quite gets going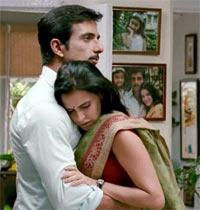 Maximum features good actors lazily reeling off lines that go nowhere.
Review: Supermen Of Malegaon is heartbreakingly hilarious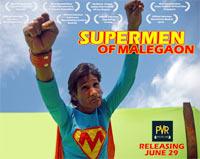 The film is independent documentary filmmaking at its most heartfelt, most sincere, and most enjoyable.
Review: The Amazing Spider-Man is a lot of fun!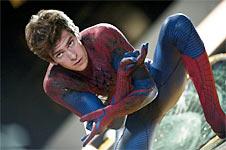 Once Spider-Man has found his calling and, most importantly, superhero suit, the film goes all out to entertain bolstered by its spectacular 3D.
June 22, 2012
Review: Teri Meri Kahaani is charming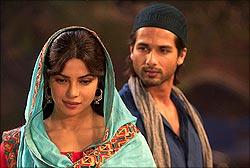 Teri Meri Kahaani goes through three love stories in different time zones, and yet, gives them the same finish.
Review: Brave doesn't live up to Pixar magic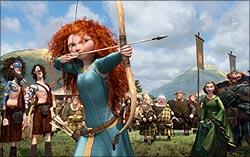 The film is essentially Freaky Friday pretending to be Mulan: and both those Disney productions were decidedly more entertaining.
Review: The boring Gangs Of Wasseypur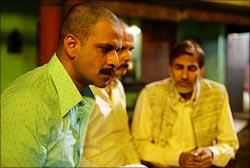 The film may have worked better as a long and intriguing television series, one deserving a spin-off movie only after six seasons.
June 18, 2012
Kshay: Brilliant piece of work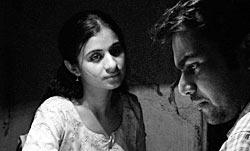 Kshay has picked up quite a few awards at international film festivals. Yet, it saw a very limited release in India last week. Aseem Chhabra appeals to every filmgoer, who cares for good cinema, to watch this movie and support its kind.
June 15, 2012
Review: Tom Cruise rocks out with Rock Of Ages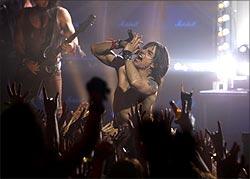 It's like digging into a scrumptious chocolate croissant. Take out the sinful goodness of the rich Tom Cruise filling and you're left with only bland crumbs of bread.
Review: Ferrari Ki Sawaari is a feel-good film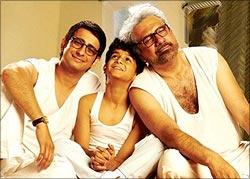 It's a sweet film with its heart in the right place.
Emraan Hashmi to romance Katrina in next film?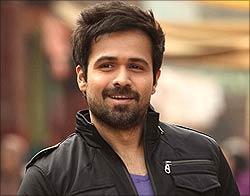 Kareena Kapoor and Katrina Kaif have been approached to play Emraan's love interest in Karan Johar and Ekta Kapoor's joint venture.
Review: Piranha 3DD is a D-grade Piranha 3D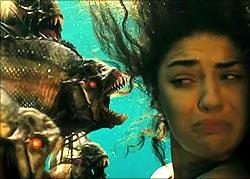 We're introduced to exploitative underwater cameras but they aren't used to liven up the climax. The 3D promises but never delivers.
June 08, 2012
Review: Prometheus is a striking movie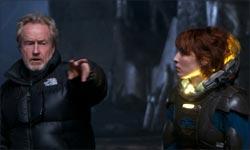 Prometheus does reasonably well as a creep-thrills packed sci-fi thriller.
Review: Madagascar 3 is a must watch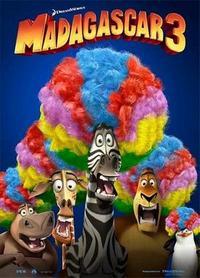 With the summer vacations just concluding, Madagascar 3: Europe's Most Wanted is a film that you want to hurry up and watch with the kids before their school-bus begins pulling up outside your home again.
Review: Shanghai, a frighteningly fine film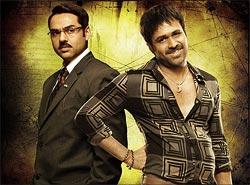 Raja Sen : Shanghai is all Dibakar, who we must lift on our shoulders with grateful pride.
June 01, 2012
Review: Rowdy Rathore has old Khiladi, no new tricks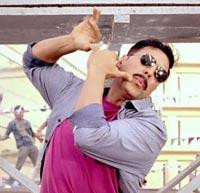 Here's yet another assembly-line actioner, and, for what it's worth, it's not as awful, really.
Review: Snowhite And The Huntsman is impressive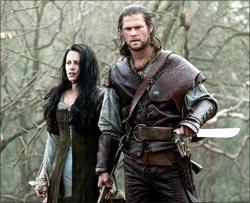 The film is an old school fairytale with modern-day sensibilities that respects the enchantment of yore yet creates enough room to accommodate a brand new definition of 'fair.'
Review: Gangs Of Wasseypur is a brilliant soundtrack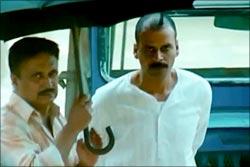 Music composer Sneha Khanwalkar has worked hard on this extremely versatile album, and it bloody well shows.
May 25, 2012
Review: Love Recipe is quite flavourless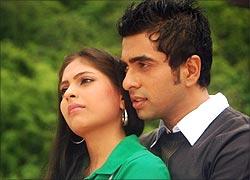 This film nods to the Priyadarshan-style anarchy and confusion in the plot but in truth, it's more like a C-movie version of his signature comedies.
Arjun: The Warrior Prince is a must watch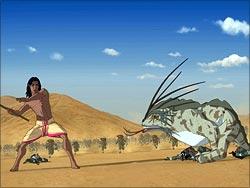 The film has some great animation, and a good story as well.
Review: Solid actors play it silly in Men In Black 3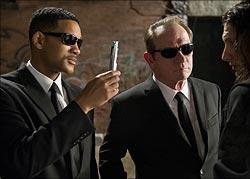 With Will Smith, Tommy Lee Jones and Josh Brolin as lead actors, only very rarely can a casting call be this perfect.
Review: Yeh Khula Aasman is predictable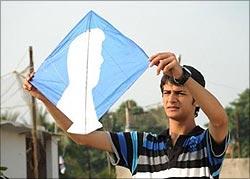 The film is a contrived melodrama that has random plot points strung together.
May 18, 2012
Review: The Lorax is a delightful film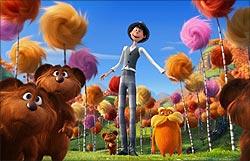 The film could have been better had it been for some better animation and music.
Review: Chhota Bheem is a fun treat for kids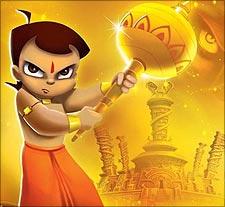 The animation may be just average but who cares? Chhota Bheem wins, hands down, with kids.
Review: The Best Exotic Marigold Hotel is worth a watch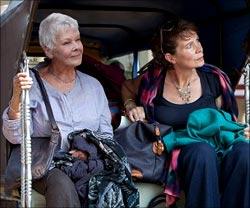 What makes the film worth its while is an exquisite cast of powerhouse veterans that engage, enthuse and inspire even when the script fails to do so.
Review: Department is another failed RGV experiment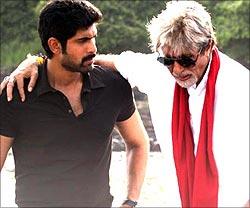 An experiment this may well be, but it is a pointless one.
Review: Mr Bhatti On Chutti is a waste of time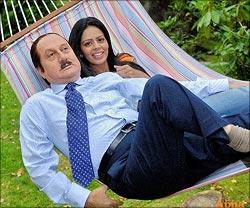 The film rests on Anupam Kher's shoulders but he's given little to do.
May 11, 2012
Review: Ishaqzaade does great disservice to its heroine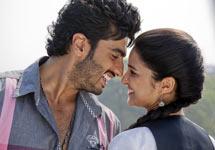 There is much craft on display, and some lovely moments, but the immense promise shown by the first half of the film turns out as hollow as a politician's.
Review: Johnny Depp's Dark Shadows is quite tedious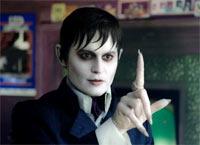 The film is quite homogeneous, with the same darkness and the same quirkiness.
Review: The Forest's serious flaw is its characterisation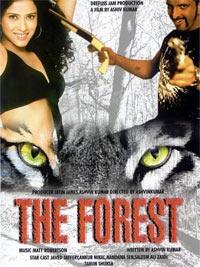 If only director Ashwin Kumar had established and probed more of the beastly side of man, The Forest could have been something.
Review: Dangerous Ishhq is regressive on many levels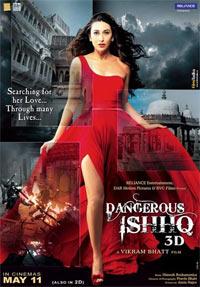 There is nothing remotely thrilling about the film -- unless some exasperated laughs at the sheer absurdity of the plot can pass off as thrills
May 06, 2012
Don't be cynical about Aamir's TV show, watch it!
The idea is to wake up and smell the shit so that someday, Sunday marks a bright morning for one and all, says Sukanya Verma
May 04, 2012
Review: Jannat 2 isn't a sequel, or any good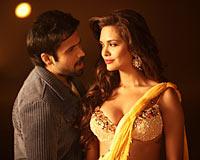 Leading man Emran Hashmi himself seems to lose interest by the time the interval comes around.
Review: Fatso is a waste of a great idea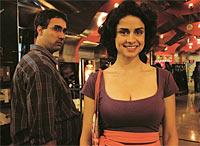 Ranvir Shorey gives a fine performance, one that deserved a better script around it.
Archives
January - April 2012
|
September - December 2011
|
May - August 2011
|
January - April 2011
|
August - December 2010
|
May - July 2010
|
February - April 2010