May 17, 2013
Review: Aurangzeb is VERY engaging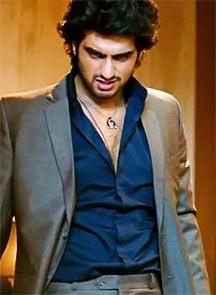 Performances -- especially of Rishi and Arjun Kapoor -- are the best thing about Aurangzeb.
Review: Epic tells a heartwarming story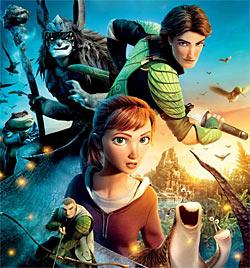 The film is a visual delight.
Review: The Great Gatsby isn't great enough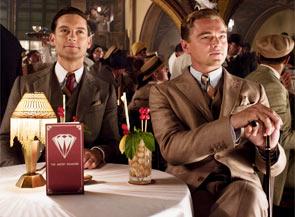 The Great Gatsby is a good looking film but is less heartfelt, writes Raja Sen.
Review: The Reluctant Fundamentalist is a powerful film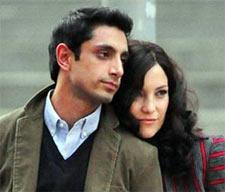 The film has its cinematic moments but is too simplistic story-wise.
May 10, 2013
Review: Gippi is both funny and embarrassing!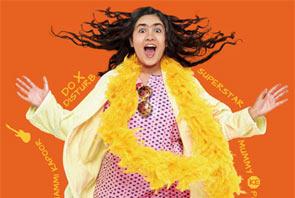 It's a movie meant for teens. And it has all the necessary teen masala romance, a makeover, cheesy humour and loud music, says Kshamaya Daniel, who's thrilled that she is finally, officially, 13!
Review: Star Trek Into Darkness is glorious but not EPIC!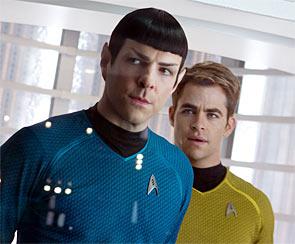 Star Trek fans will not be disappointed for sure, with the new film.
Review: Go Goa Gone could have used more fun-gore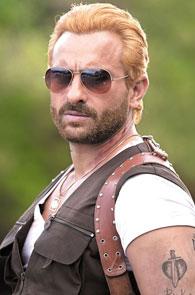 Go Goa Gone is a fun watch which evokes some genuine giggles.
May 03, 2013
Review: Why this 10-year-old liked Chhota Bheem, the movie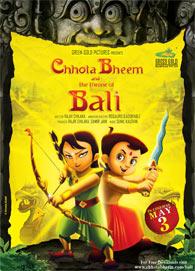 Strong characters, attractive setting and good songs make the viewing pleasure perfect.
Review: Mud is a heartwarming story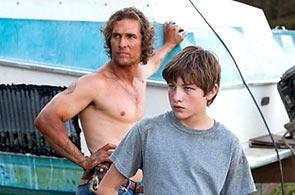 Jeff Nichols' Mud, with its lyrical storytelling, makes for a moving watch.
Review: Raise a toast to Bombay Talkies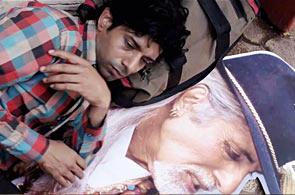 The film is magical in parts.
Review: Shootout At Wadala is a mindless gore-fest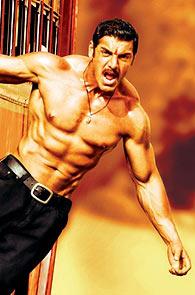 The film fails on all counts, according to Ankur Pathak.
Review: Bombay Talkies, an engaging ode to cinema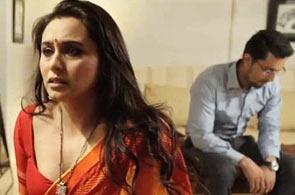 The film celebrates the language of cinema that permeated our system long ago, writes Sukanya Verma.
April 26, 2013
Review: Shree is a strange science fiction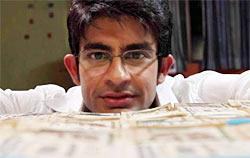 Shree, though ambitious, suffers because of an over-wrought plot that is too tedious to follow.
Review: Aashiqui 2 has nothing going for it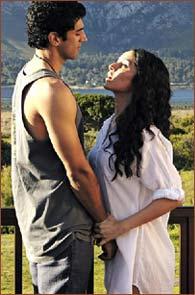 What probably started as an interesting story idea -- troubled artists, dynamics in a relationship -- eventually got buried under the debris of random motifs from previous hits delivered by the Bhatt camp.
Review: Iron Man 3 soars higher than ever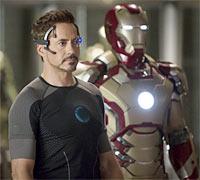 Iron Man 3 boasts of the headiest of action setpieces, writes Raja Sen.
April 19, 2013
Review: The Croods is exciting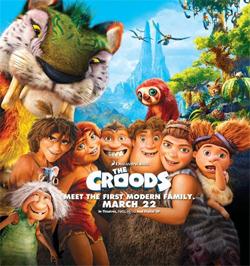 There is never a single dull moment in The Croods, writes Sukanya Verma.
Review: Ek Thi Daayan is impressively creepy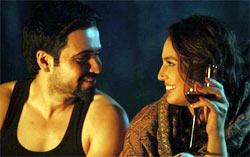 It's a highly original film in its approach and a strikingly ambitious effort for the genre.
April 12, 2013
Review: Tom Cruise saves mankind YET AGAIN in Oblivion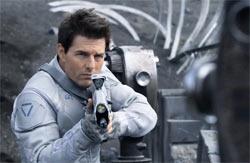 Oblivion, outside its spectacular, smooth surface, is only a middling effort that borrows liberally in tone and technique from just about every science-fiction movie there is, writes Sukanya Verma.
Review: Commando is Rambo, plus a Punjaban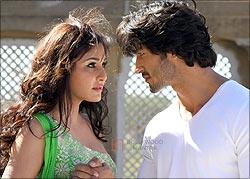 The thrills are never quite there, writes Raja Sen.
Review: Nautanki Saala stretches too long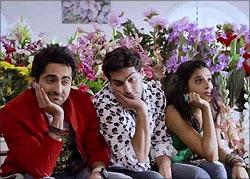 Nautanki Saala's plot seems better-suited for a sitcom episode, writes Sukanya Verma.
April 05, 2013
Review: The new Chashme Baddoor is awful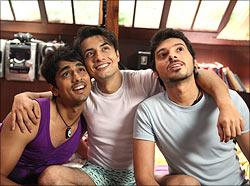 According to Sukanya Verma, it's an unnecessary remake.
Review: Sai Paranjpye's Chashme Buddoor is special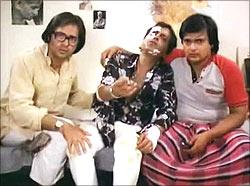 The original Chashme Buddoor is the best Hindi film you'll see this year!
Review: Jurassic Park 3D still grips you tight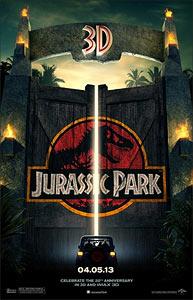 Jurassic Park was a monumental achievement. Remarkably enough, the 3D version remains as towering 20 years later.
March 29, 2013
Review: Himmatwala is strictly for one-time laughs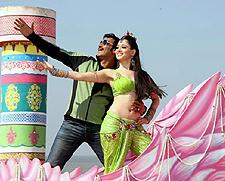 Himmatwala may not be funny but is surely laughable and hence watchable.
March 27, 2013
Review: G I Joe: Retaliation; Chills and Thrills galore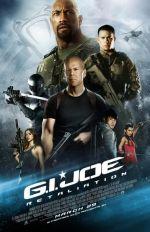 The sophisticated action will have twelve-year olds gasping in their seats while the adult audience will be instantly transported to their childhood, says Preeti Arora
March 22, 2013
Who says Bipasha can't act?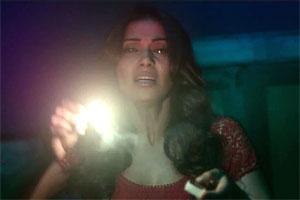 The Bengali babe makes a transition from bimbette to Mum Incredible in Aatma. Raju Nihalani reviews the horror film.
Salaam Bombay review: 25 Years on, still brilliant!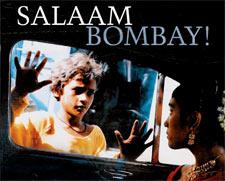 Twenty five years on since its release, the Mira Nair film has aged well.
Review: Django Unchained is brutal, powerful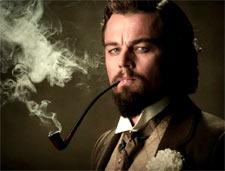 Django Unchained is far better a script than it is a film.
Review: Sona Spa is no Inception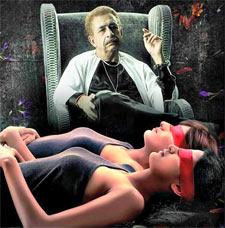 Sona Spa makes for one confused piece of work, leaving one's cinematic sensibilities feeling similarly.
Review: Olympus Has Fallen is ambitious but banal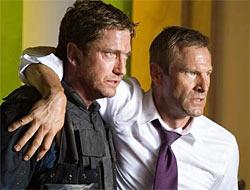 The film could have done with better writing.
Review: Rangrezz is a powerful social drama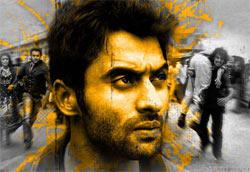 The film works despite being saddled with a rather cliched plot.
Review: Aatma offers some genuine scares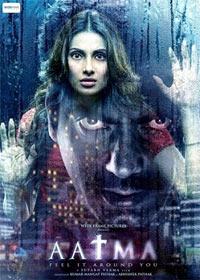 The film comes across as an attempt to bring some credibility to the horror genre.
March 15, 2013
Review: Mere Dad Ki Maruti is fresh and fun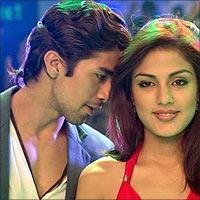 Mere Dad Ki Maruti throws up a debutant director with promise and actors who deserve to be in more films, writes Raja Sen.
Review: Jolly LLB is too predictable to be fun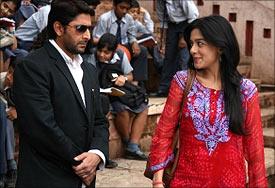 Jolly LLB is funny in parts but preachiness and the need to flaunt the film's sincerity and heart get in the way, writes Raja Sen.
Review: 3G only offers cheap thrills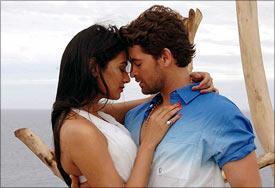 According to Ankur Pathak, the film doesn't make much sense.
March 08, 2013
Review: Oz isn't magical enough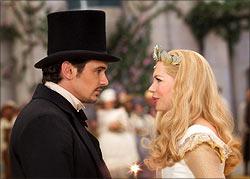 Oz the Great and Powerful starts out decently only to collapse into a crazy hotchpotch of CGI-magic, B-grade horror, syrupy Disneyphilia and warped women's, er witches, lib.
Review: Saheb Biwi Aur Gangster Returns in grand style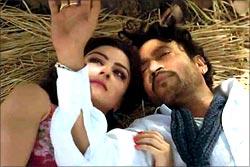 Tigmanshu Dhulia's Saheb Biwi Aur Gangster Returns is better, sharper and more assured than the prequel, writes Raja Sen.
March 04, 2013
Brilliant: Cop who first quizzed Kasab on 26/11 film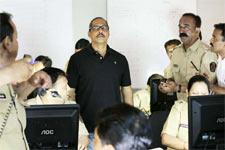 The Maria/Patekar character is shown as the first police officer to interrogate Kasab after his capture. Mahale was not happy with this scene. "I was the first to question Kasab," Mahale said. "I asked him, 'Kitne aadmi the?'"
March 01, 2013
Review: Bloody Isshq is bloody insane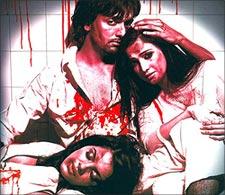 The film is as bad as its title.
Review: I Me Aur Main leaves a lot to be desired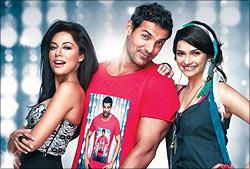 The film has its moments but falters badly with its plot.
Review: The Attacks of 26/11 gave me a headache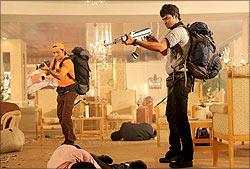 RGV'S version of 26/11 was truly more gory than even the real events that occurred.
February 24, 2013
DVD Review: Frankenweenie is a gripping movie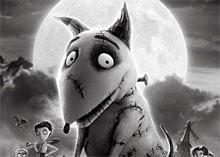 Frankenweenie scores because of its well-paced story.
February 22, 2013
Review: A Good Day to Die Hard is an unforgivable mess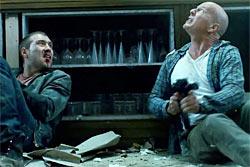 Die Hard 5 is a dastardly spectacle that deserves to be lost in the dungeons of oblivion.
Review: Die Hard 5 looks forced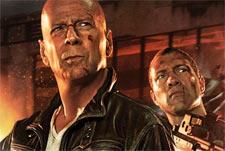 A Good Day to Die Hard is eminently watchable, but the stupendously weak script lets it down.
Review: Zila Ghaziabad is assembly-line garbage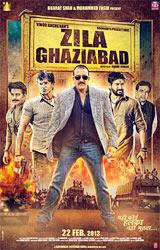 Zila Ghaziabad's seemingly unapologetic disregard for authenticity, amon gother things, makes it substandard fare.
Review: Silver Linings Playbook is delightful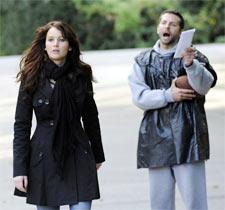 The merit of Silver Linings Playbook has got a lot to do with how much the director is personally invested in the film and his sense of what constitutes comedy.
Review: Kai Po Che is a very fine film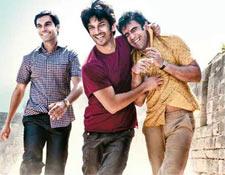 Kai Po Che works because of its earnest and very talented cast.
February 21, 2013
Review: Kai Po Che totally works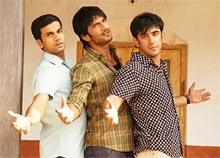 Abhishek Kapoor's clarity of vision makes Kai Po Che -- the adaptation of a mediocre novel -- so irresistible.
February 15, 2013
Review: Murder 3 has some badly-acted thrills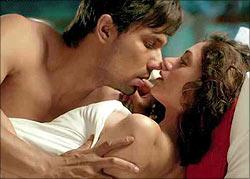 The curious twist in the creepy drama saves Murder 3 from being a complete misfire.
Review: Zero Dark Thirty offers up a superheroine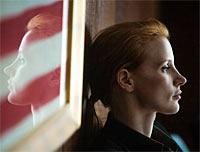 Zero Dark Thirty works as an action movie, writes Raja Sen.
Review: Jayantabhai Ki Luv Story is a confused tale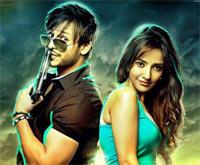 Vivek Oberoi does well in this film but he cannot save it.
February 08, 2013
Review: ABCD is the Dabangg of dance!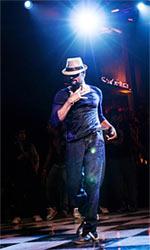 ABCD (Any Body Can Dance) is a must watch not only for dance lovers but also for those who like good cinema, writes Prasanna D Zore.
Review: Lincoln is a deserving Oscar frontrunner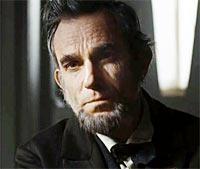 Steven Spielberg's Lincoln boasts of a stellar cast led by two-time Academy Award winner Daniel Day Lewis in the titular character, writes Vipin Vijayan.
Review: Special Chabbis is an exciting con caper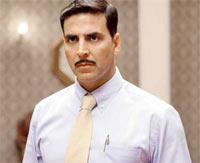 Special Chabbis is one of the finest films of the year so far, writes Sukanya Verma.
February 01, 2013
Review: Mohanlal's Lokpal is a big letdown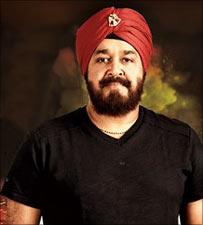 Even Mohanlal could not save the film with his performance.
Review: Listen Amaya is a film with a heart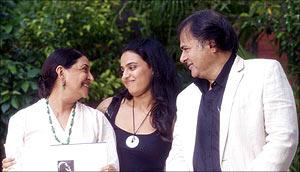 Watch Listen Amaya for Farooque Shaikh and Deepti Naval.
Review: David is well-acted but underwhelming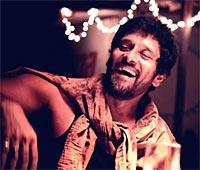 A shorter, snappier David with a little less rambling and randomness may have led to a better payoff, writes Sukanya Verma
Review: Asha Bhosle is earnest in Mai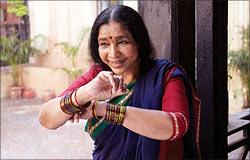 The veteran singer puts in a good acting debut.
Review: Vishwaroop disappoints big time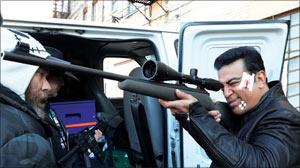 Vishwaroopam is flawed and a big disappointment from Kamal Haasan, writes Prasanna D Zore.
Review: Midnight's Children is magical, a must watch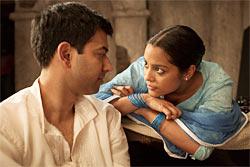 Midnight's Children is a must watch for people who've yearned to experience Salman Rushdie's iconic storytelling in a more accessible format.
January 27, 2013
Review: Vishwaroopam is NO threat to Muslims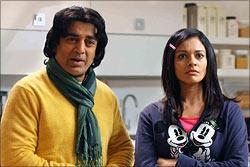 On Friday afternoon, as he sat in a freezing cold New Jersey theater watching Kamal Haasan's latest film Vishwaroopam, a two and a half hour long international terrorism thriller and an expensive production for Indian standards, Aseem Chhabra kept trying to figure out one thing. Why did the film offend some Muslim organisations and why has it been banned in Tamil Nadu?
January 25, 2013
Review: Race 2 is worth a watch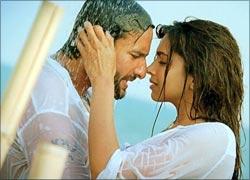 Tightly done action sequences, lots of glamour and one liners that cater to the classes and the masses is what makes Race 2 worth a watch.
January 18, 2013
Review: Mumbai Mirror is criminally unoriginal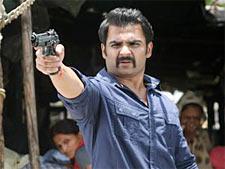 Ankur Pathak feels Sachiin Joshi starrer Mumbai Mirror is one mishap of a film.
Review: Les Miserables is EPIC FAIL!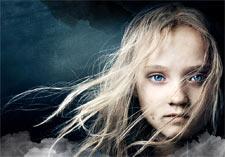 This is a monstrosity of a film, a pompous and bloated farce that uneasily straddles the line between spoof and drama, writes Raja Sen.
Review: Inkaar trivialises sexual harassment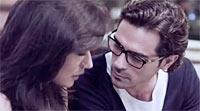 On several occasions, the film bears resemblance to a Bhandarkar creation, when churning out crudeness in particular.
January 11, 2013
Review: Matru Ki Bijlee Ka Mandola is confusing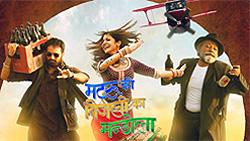 Aseem Chhabra feels Matru Ki Bijlee Ka Mandola starts off on a promising note but falters towards the end.
Review: Matru Ki Bijlee Ka Mandola is absurdly great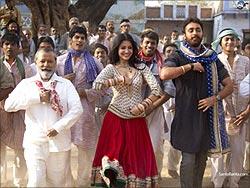 Raja Sen feels the film has enough substance to warrant repeated viewings, even though it takes a while to get into its groove.
January 04, 2013
Review: Table No 21 is a game well played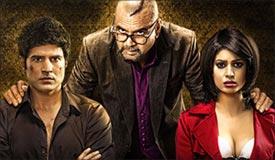 Ankur Pathak feels Table No 21 should be watched for the reactive social commentary that it is, and should not be misconceived as a vigilante film.
Review: Rajdhani Express is a train wreck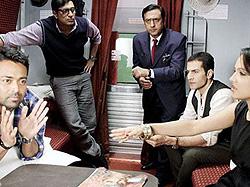 Anukur Pathak feels Rajdhani Express doens't have a plot but pretends to be a racy thriller.
Archives
September - December 2012
|
May - August 2012
|
January - April 2012
|
September - December 2011
|
May - August 2011
|
January - April 2011
|
August - December 2010
|
May - July 2010
|
February - April 2010