December 06, 2013
Review: R... Rajkumar doesn't work for the most part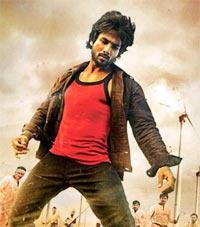 feels R... Rajkumar is entertaining only in bits.
TRAILER REVIEW: The Amazing Spiderman 2 looks exciting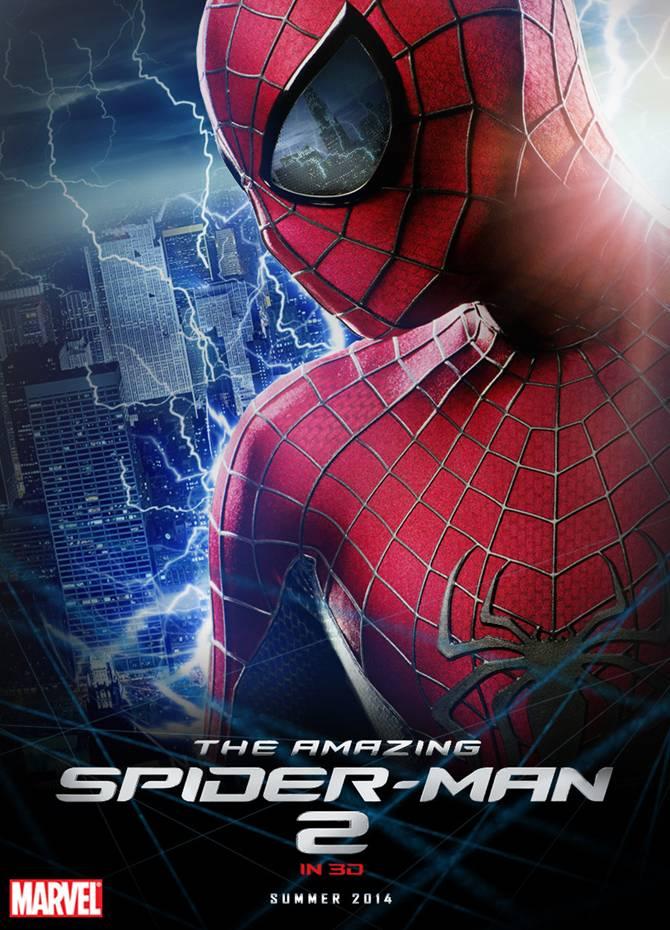 The trailer looks solid and promising.
Review: Club 60 is promising but loses steam very fast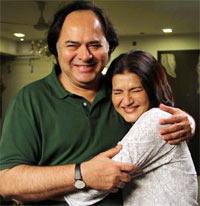 feels Club 60 is amply peppered with some standout moments but the good parts end very quickly.
Review: Jennifer Lawrence steals the show in Hunger Games: Catching Fire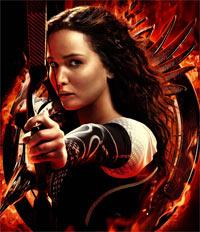 Hunger Games: Catching Fire is clinical at times but nevertheless a smooth ride, according to .
December 02, 2013
Review: 'Virgin' Salman Khan EXPOSED on Koffee With Karan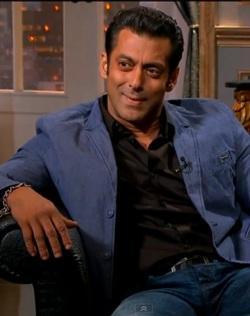 According to , the first episode of Koffee With Karan 4, with Salman Khan as its guest, was explosive.
November 29, 2013
Review: Bullett Raja will bore you to death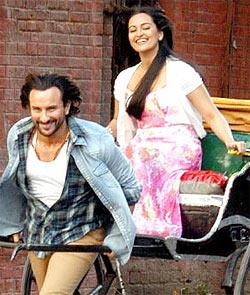 The film is more ego trip than cinema, feels .
November 26, 2013
Review: Bullett Raja music is a mixed bag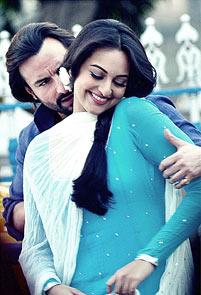 The most entertaining songs in Bullett Raja are Tamanchey Pe Disco, Jai Govinda Jai Gopala and Saamne Hai Savera.
November 23, 2013
Review: Jackpot music is a mixed bag of goodies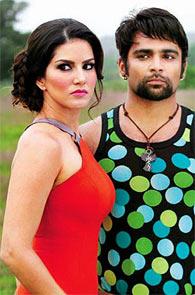 What works in favour of Jackpot's music is the kind of variety that it offers.
November 22, 2013
Gori Tere Pyaar Mein Review: You've seen it ALL before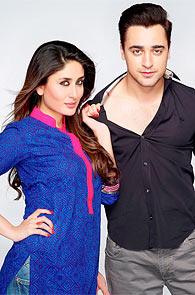 Gori Tere Pyaar Mein is essentially two different films separated by an intermission.
Review: Last Vegas goes terribly wrong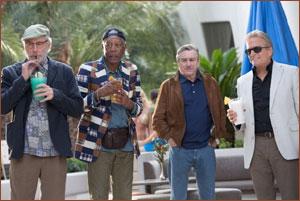 Last Vegas is a cross between The Hangover and Wild Hogs.
Review: Watch Singh Saab The Great for Sunny Deol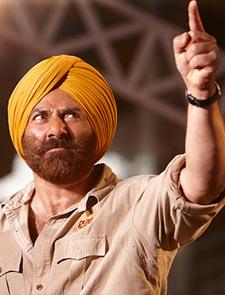 If you're not a fan of the dhai kilo ka haath, this film is not for you.
November 17, 2013
Review: Gori Tere Pyaar Mein album is pretty good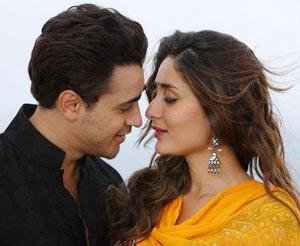 The way Gori Tere Pyaar Mein album begins, one wonders if there would be many memorable moments in it, but it ends up engaging and satisfying
November 16, 2013
Music review - R... Rajkumar relies on Southern sound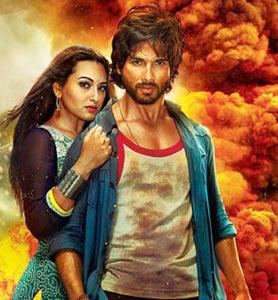 R... Rajkumar starts off well with Gandi Baat and Saree Ke Fall Sa catching your attention. But there is an overdose of this sound, and a couple of ordinary numbers dilute the effort to some extent.
November 15, 2013
Review: Kannada film Ambara is a disappointing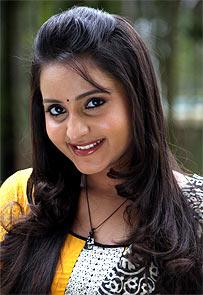 Ambara fails to evoke any curiosity, moving along predictable lines.
Goliyon Ki Rasleela Ram-Leela review: Deepika-Ranveer's romance shines but doesn't soar!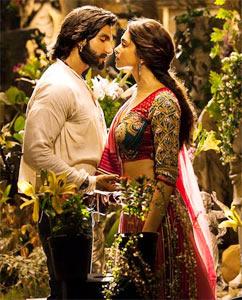 Ram Leela is a lavish visual spread and is filled with moments of thrill, ingenuity and splendour.
Review: Insidious Chapter 2 leaves many things unanswered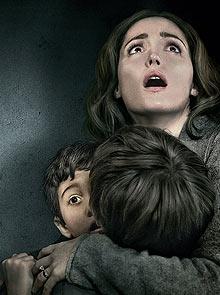 feels Insidious Chapter 2 is not for the fainthearted but seasoned horror flick fans may find it insipid.
Review: Rajjo is a horribly confused film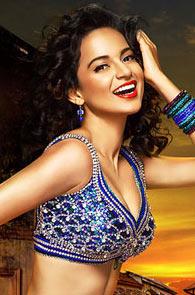 feels Rajjo is a very confusing film.
Review: Goliyon Ki Rasleela Ram-Leela is a mess!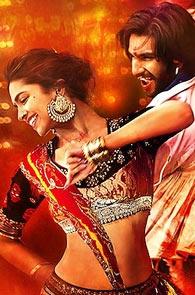 According to , Goliyon Ki Rasleela Ram-Leela is an overplotted, bloody mess.
November 11, 2013
Review: Nach Baliye 6 needs more sizzle!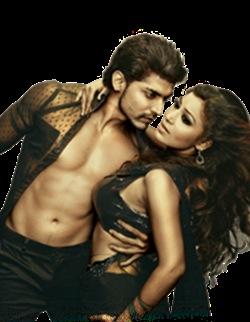 Nach Baliye 6 could have been a great show if the producers focused more on the dancing, says .
Review: Kathaveedu is an average entertainer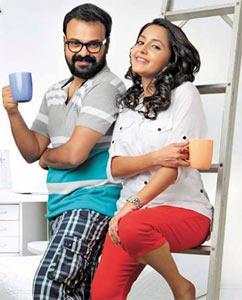 Director Sohannlal does make an impression by narrating a different story in Kathaveedu.
November 10, 2013
Music review: Singh Saab The Great has a decent soundtrack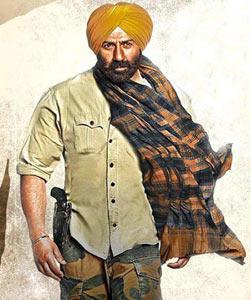 The soundtrack follows an expected template and delivers a couple of songs that should do quite well.
November 08, 2013
Review: Free Birds is mildly funny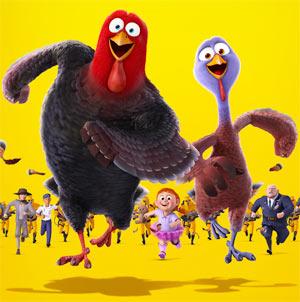 Free Birds has a couple of laughs and if you don't think too much, you might not even find it predictable, writes .
Review: Thor: The Dark World is silly and it knows it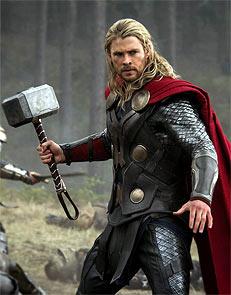 You'll be hard pressed to find another hero so totally, awesomely Super, insists .
Review: Satya 2 Is As Bad As Satya Was Good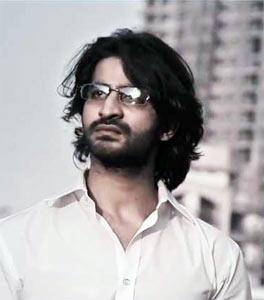 It is hard to believe that RGV chose to make a sequel to his most iconic creation as both the films, Satya and Satya 2 have nothing in common.
November 01, 2013
Review: Krrish 3 is a colossal waste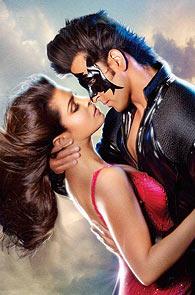 says the only superpower Krrish has is that of boring the audience.
Review: Krrish 3 is heartbreakingly unoriginal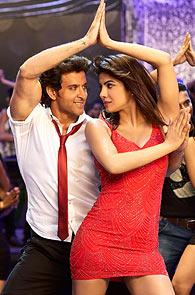 Krrish 3 could have been a much better film if it had been a tad more original.
Krrish 3 Review: Hrithik to the rescue again!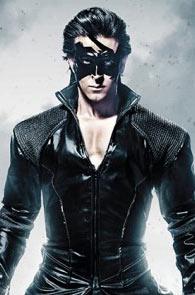 Krrish 3 is a outrageous mishmash of Bollywood sentimentality meets E.T. meets Superman meets X-Men.
October 25, 2013
Review: Sooper Se Ooper is a delightful film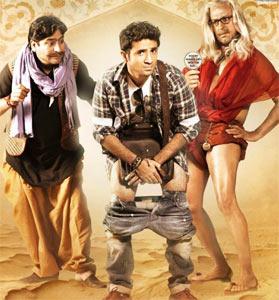 Sooper Se Ooper will not be able to make you laugh like Sidhu or Archana Puran Singh performing on their respective shows but it will make you chuckle to yourself softly at situations and the characters' reaction to them, writes .
Review: Ishq Actually is death by boredom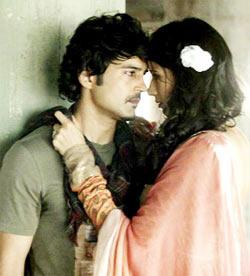 Ishk Actually is one of the drabbest films I've seen all year.
Review: Mickey Virus could do better with a tighter script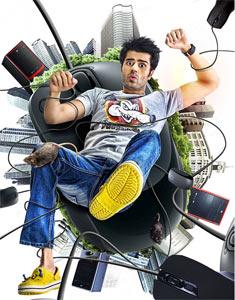 Mickey Virus gets better only in the second half, according to .
October 18, 2013
Review: DON'T MISS Shahid!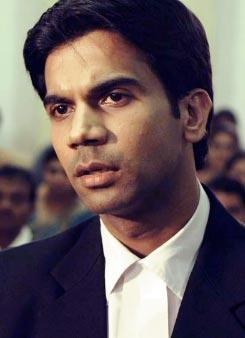 Hansal Mehta's Shahid is a gutsy and thought-provoking film, feels .
Review: Escape Plan is entertaining yet a forgettable ride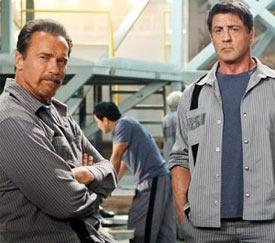 According to , you'll love Escape Plan if you're a fan of the Terminator and Rambo series of films.
October 16, 2013
Review: Akshay Kumar's Boss: All title, no thunder!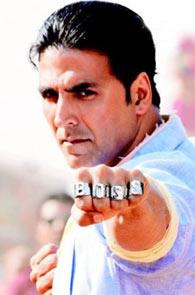 Boss is hell bent on assaulting the eardrums and senses with a vigorous spectacle of mindless action and screeching soundtrack.
October 12, 2013
Review: Folk flavour dominates Ram-Leela's music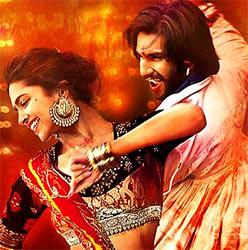 With a perfect mix of folk and fusion songs, Ram Leela's music stands out from the rest and is a sure shot winner.
October 11, 2013
Review: War Chhod Na Yaar has some really good moments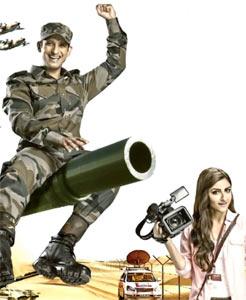 The first half of War Chhod Na Yaar has the pitch-perfect tone of a war comedy with some real gems that bind the narrative, writes .
Review: Captain Phillips is gripping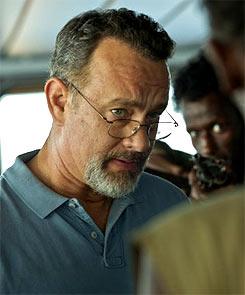 Captain Phillips is good entertainment that, thankfully, has its brain intact.
Review: Gravity is a MUST WATCH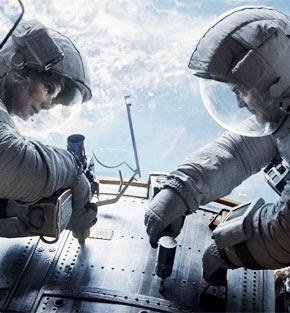 , who last directed the Bipasha Basu-starrer Aatma, reviews Gravity in a single sentence as a tribute to the greatest single take sequence in cinematic history.
October 08, 2013
Does Mallika Sherawat make the perfect Bachelorette?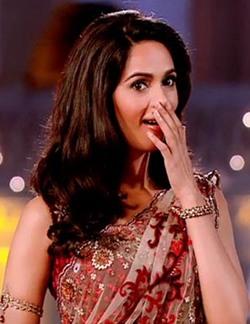 Not even close, if you've watched the first episode of Bachelorette India: Mere Khayalon Ki Mallika.
October 07, 2013
Review: 24 is Fast, Fierce, Fabulous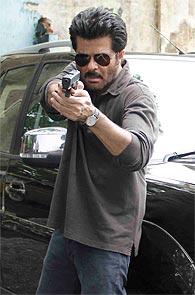 It may not have the finish of the original but when you look at the bigger picture, Anil Kapoor's new television show 24 is a step in a desperately needed direction.
October 02, 2013
Sukanya Verma's Besharam Review: What a shame, Ranbir!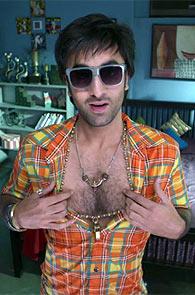 Besharam is so unbelievably sloppy and senseless, not even the best actors in the business can redeem it.
September 27, 2013
Review: Super Model is dowdy, uninteresting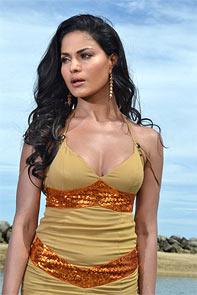 Super Model is everything it shouldn't be -- dowdy, uninteresting, and clumsy.
September 22, 2013
Review: Krrish 3 music falls short of expectations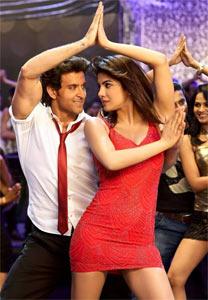 The Krrish 3 soundtrack had to be nothing short of magnificent but it doesn't come anywhere close to that.
September 20, 2013
Review: Phata Poster Nikhla Hero is a cliched farce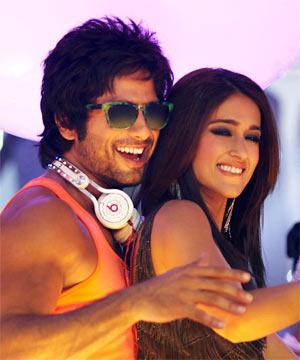 Regardless of Phata Poster Nikhla Hero's uneven pace and indecisive disposition, Shahid Kapoor, armed with a kooky grin, gives it his best shot.
Review: Rush is one of the finest sports films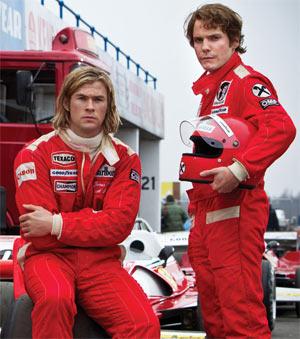 Rush is a rousing, thrilling film, feels .
Review: The Lunchbox is the best Indian film in years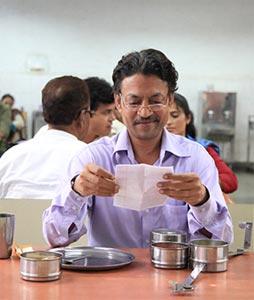 feels The Lunchbox id this generation's Masoom.
September 17, 2013
Review: Mahabharat, so far so good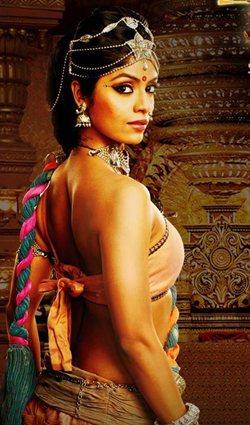 If Mahabharat maintains the quality of writing and cast, we may have another winner among us.
September 16, 2013
Review: Bigg Boss 7 claims to be the most UNPREDICTABLE season yet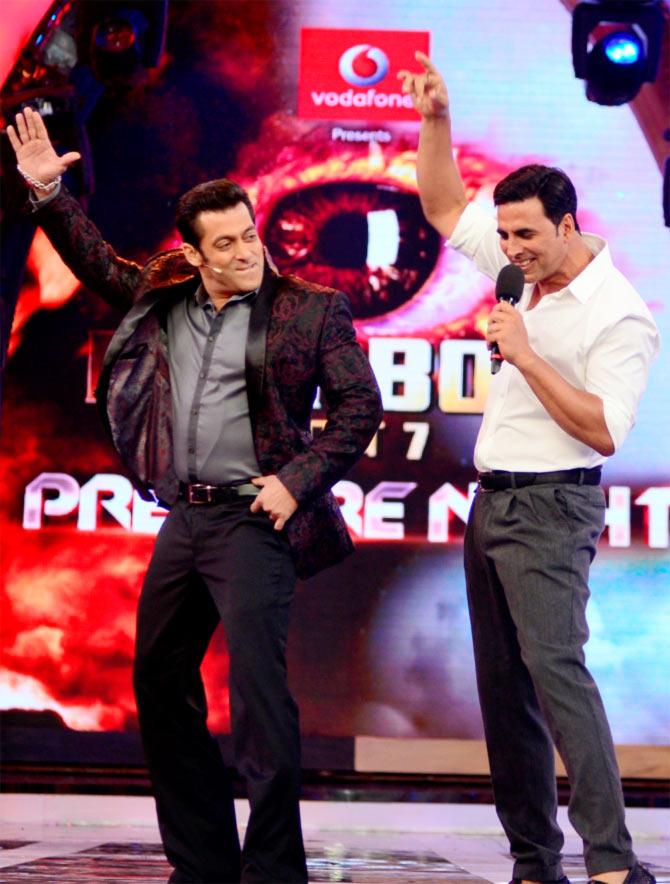 With a whole new set of changes and an interesting mix of inmates, Bigg Boss 7 looks poised to outdo itself.
September 14, 2013
Music Review: Boss soundtrack is a winner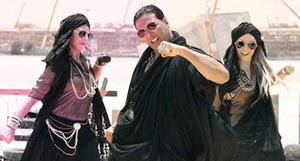 As it turns out, this soundtrack with multiple composers and lyricists at the helm of affairs turns out to be a largely entertaining affair with quite a few party tracks as well as a couple of soft songs that would go a long way.
September 13, 2013
Review: Horror Story is not even remotely scary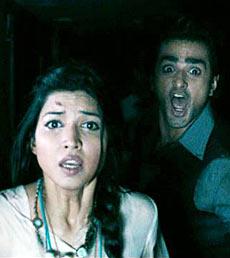 The film borrows heavily from films like The Ring and The Exorcist, says .
Review: John Day fails to deliver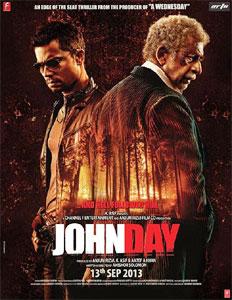 John Day isn't the dark, twisted thriller it was meant to be, says .
Review: Grand Masti is unbearable and obnoxious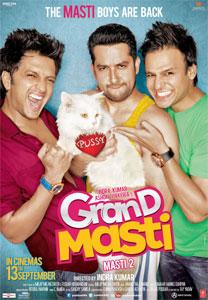 feels there is no way you can enjoy a movie like Grand Masti and claim you still respect women.
September 09, 2013
Review: KBC 7 is brimming with promise and knowledge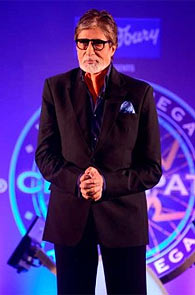 Kaun Banega Crorepati 7 can only get better after a promising first episode, says .
September 08, 2013
Review: John Day's music fits in well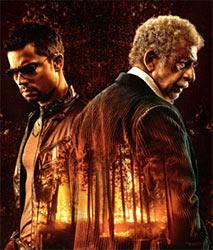 John Day's music won't play for months but fits in well with the context of the film.
September 07, 2013
Review: Phata Poster Nikhla Hero music is entertaining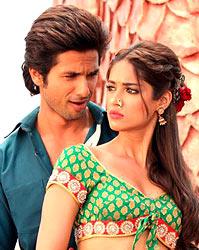 Phata Poster Nikhla Hero music is very entertaining.
Review: Besharam music is fun and peppy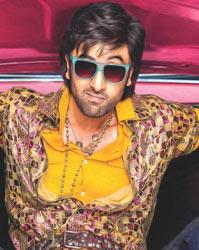 Though the soundtrack of Besharam doesn't quite match expectations, it is still fun and peppy and keeps you engaged.
September 06, 2013
Review: Shuddh Desi Romance has NO dull moments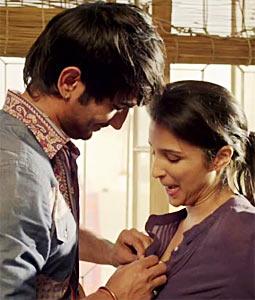 Shuddh Desi Romance conveys a simple but underrated philosophy in the most fun way possible.
Review: Rituparno Ghosh's Satyanweshi disappoints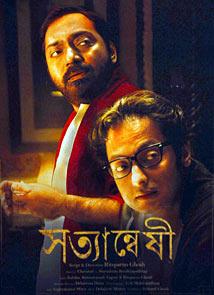 Rituparno Ghosh's swansong Satyanweshi is a bit of a letdown, according to .
Review: Zanjeer is an unforgivably bad remake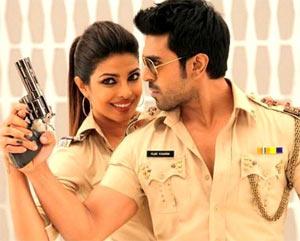 feels Apoorva Lakhia's Zanjeer is an unwarranted, atrocious remake.
August 30, 2013
Review: Satyagraha makes you cry at times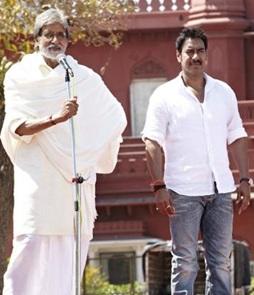 Satyagraha attempts to speak about important issues but ends up over-simplifying them.
Review: Satyagraha fails miserably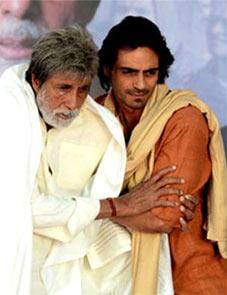 Prakash Jha delivers a potion that is but a terrible hodgepodge of his earlier films.
August 25, 2013
Music review: Zanjeer's soundtrack makes no impact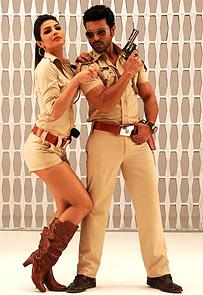 Zanjeer's music is barely passable and doesn't have a single song that can become a chartbuster.
August 23, 2013
Madras Cafe: All about John Abraham...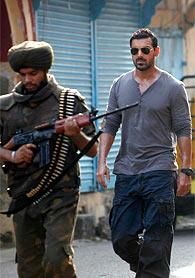 , who once met V Prabhakaran at the LTTE's press conference in Jaffna, feels Madras Cafe is not at all about the Tigers.
Review: Kick-Ass 2 is one of the worst sequels ever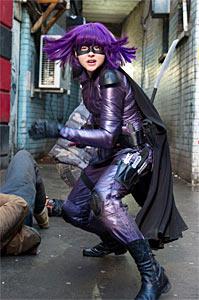 With run of the mill action sequences and some bad jokes, Kick Ass-2 doesn't live up to the expectation.
Review: Planes doesn't really take off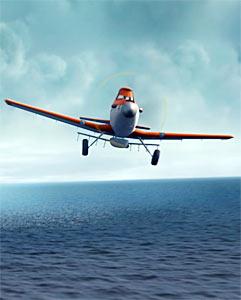 The film has it's fair share of comic moments but they are few and far between to keep the audience engaged.
Review: Tasher Desh is bizarre, brave and brilliant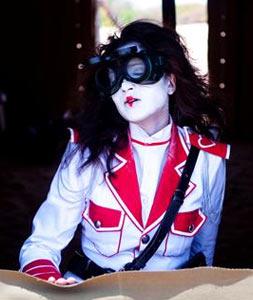 Tasher Desh is staggeringly-original film, writes .
Review: Jobs fails to live up to expectations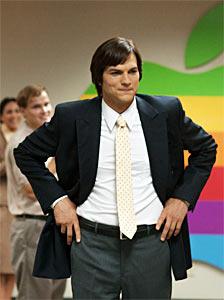 Jobs fails to meet expectations, writes .
Review: Madras Cafe deserves an audience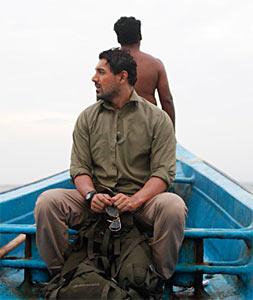 Madras Cafe is a swift, smart and serious study of an inglorious chapter of history, writes .
August 16, 2013
Music review: Grand Masti is NOT grand but has some masti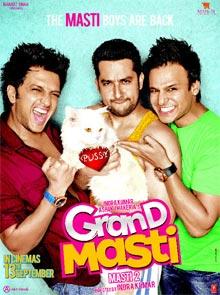 Though Grand Masti won't be memorable, it will be decent fun for the time it plays on screen.
August 15, 2013
Sukanya Verma reviews Once Upon A Time In Mumbai Dobaara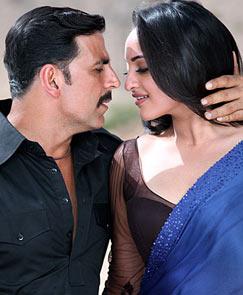 Milan Luthria's Once Upon A Time In Mumbai Dobaara is a complete drag, unintentionally comical and painfully verbose unlike the prequel which hit quite a few right notes, notes Sukanya Verma
Raja Sen reviews Once Upon A Time In Mumbai Dobaara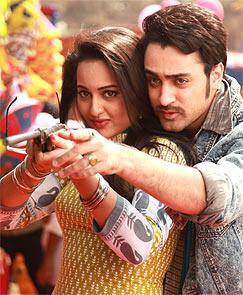 Akshay Kumar makes some of those lines work, but things have gotten far worse this time around, notes
August 09, 2013
Music review: Madras Cafe has an unconventional soundtrack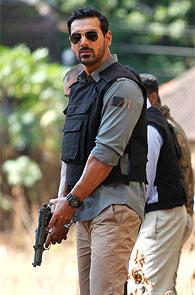 Madras Cafe has some interesting songs in its soundtrack that seem to go with the flow of the film. Still, one feels that the tempo should have been raised a bit to keep up with its spy thriller theme.
Aseem Chhabra's Chennai Express Review: Mindless but entertaining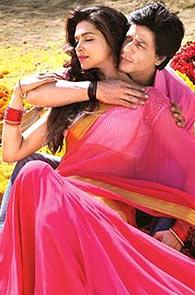 Chennai Express is a full throttle masala entertainment ruled by Shah Rukh Khan's star power
Raja Sen's Chennai Express Review: Chen-nahin!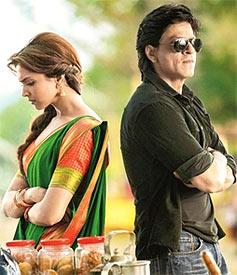 Shah Rukh Khan yelps and squeaks and shrieks and bares fangs and pouts and, well, exhausts himself overcompensating at every step, despite nobody else in the film following this template.
Sukanya Verma's Chennai Express review: Rollicking trip to nowhere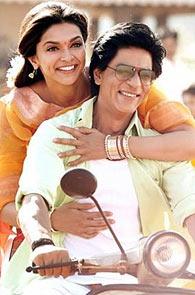 The movie evokes a few laughs but otherwise it decides to shift tracks from droll comedy to dreadful drama.
August 05, 2013
Music review: Satyagraha's classical theme works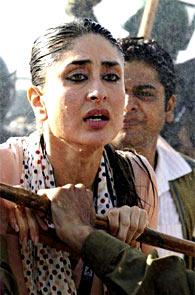 Satyagraha album starts on a promising note but its culmination isn't as thumping as one would expected, writes .
August 02, 2013
Review: The Smurfs 2 lacks imagination and novelty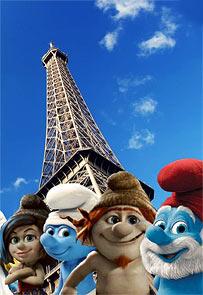 The Smurfs 2 is a film rife with cleverly marketed mediocrity, writes .
Review: BA Pass is an impressively dark and sexy film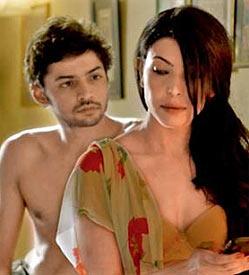 It's a riveting film, writes .
Review: Chor Chor Super Chor falls short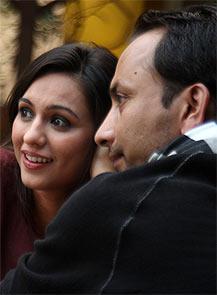 Chor Chor Super Chor doesn't live up to its potential, writes .
July 26, 2013
Review: Luv U Soniyo is very predictable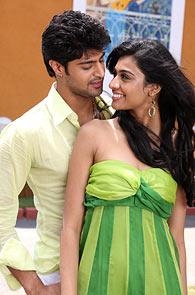 You may like Luv U Soniyo more for its comedy than the romance, writes .
Review: Issaq is an insultingly bad film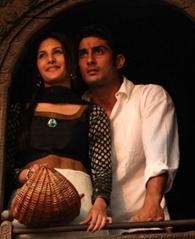 Issaq is a shoddily written film with a cringeworthy performance from its leading man Prateik Babbar, writes .
Review: The Wolverine is a drag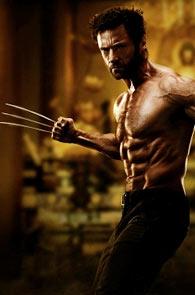 It is an important film but that doesn't translate to it being good, writes .
Review: Bajatey Raho doesn't meet expectations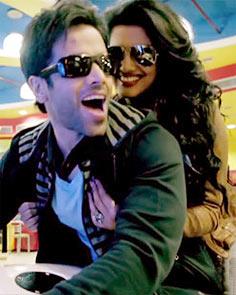 Bajatey Raho had a whole lot of potential but failed to realise it, writes .
Review: Nasha gives you a nice hangover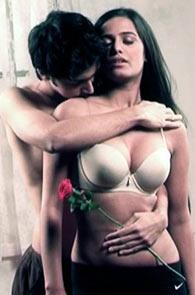 The film scores on many counts.
July 22, 2013
Music Review: OUATIM Dobara has some good tunes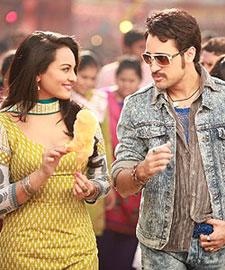 Pritam's music in Once Upon A Time In Mumbaai Dobara are good enough to be played on loop.
July 19, 2013
Review: Om is a one-time watch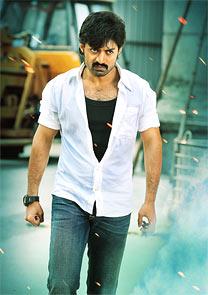 Telugu film Om is for Kalyan Ram fans, writes .
Review: Mariyaan is a beautiful love story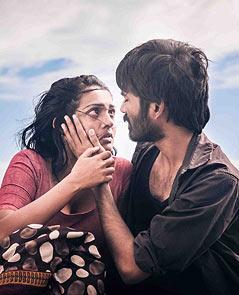 This Dhanush starrer is a must-watch!
Review: Ramaiya Vastavaiya is for the masses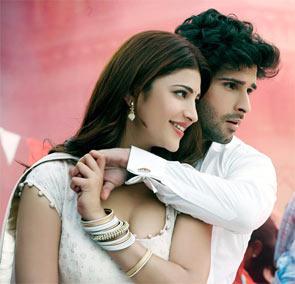 Ramaiya Vastavaiya will leave you with a couple of good laughs, if nothing else.
Review: Ship Of Theseus is a beautiful near-masterpiece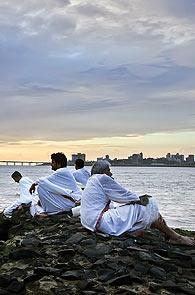 Anand Gandhi's directorial debut is a film we've all been waiting for.
Review: White House Down is for action film junkies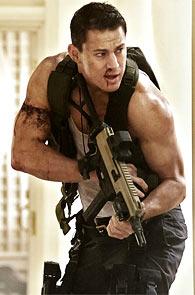 White House Down works because of Channing Tatum and Jamie Foxx , writes .
Review: Ship Of Theseus is a work of art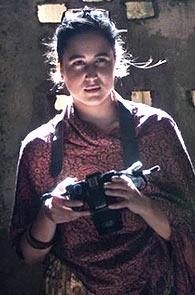 It is a sign of evolution in filmmaking, writes .
Review: D-Day is a dream come true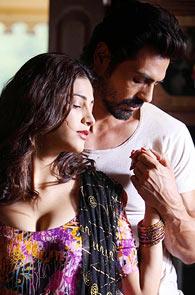 It has it all -- an iron-clad story, strong characters, more than believable performances and music you'll want to put on loop for days.
July 12, 2013
Review: 16 is a stereotypical teen drama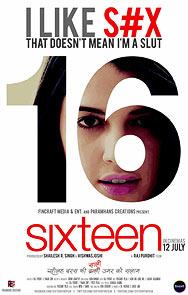 16 is yet another formulaic representation of teenage life, writes Paloma Sharma.
Review: Bhaag Milkha Bhaag disappoints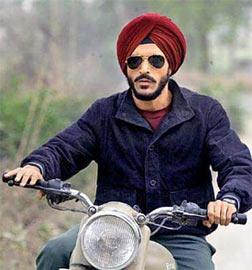 Rakeysh Omprakash Mehra's latest film lacks clarity and coherence.
Review: Shorts is worth a watch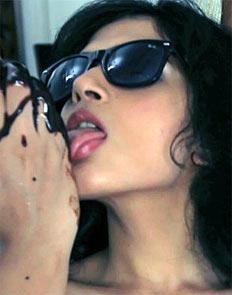 The stories in this anthology range from breathtaking to borderline bizarre.
Review: Pacific Rim is big-scale awesomeness!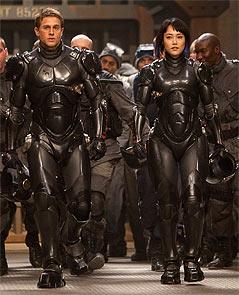 Pacific Rim is possibly the best and the grandest belated gift a man can offer his childhood, writes Sukanya Verma.
July 11, 2013
Review: Bhaag Milkha Bhaag looks dated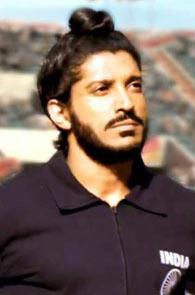 Farhan Akhtar's Bhaag Milkha Bhaag does not offer anything new
July 05, 2013
Review: The Lone Ranger is a tad tiring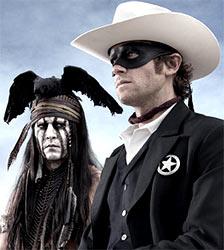 The Lone Ranger does provide more than a handful laughs but takes too long to get to the point, making you wish you'd left it alone.
Review: Policegiri is deafening, dowdy and drudging!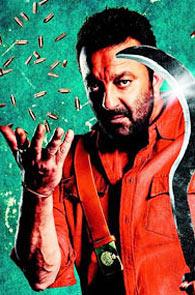 This Sanjay Dutt starrer is cringe-inducing fare.
Review: Lootera is a beautifully wrapped gift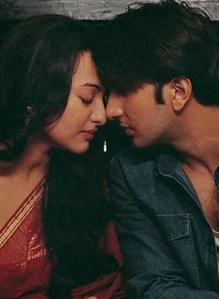 It reminds us why we like to watch films, writes .
July 04, 2013
Review: Lootera is an absolute masterpiece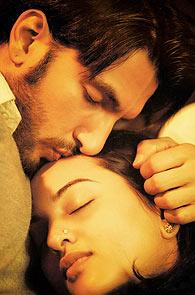 Lootera is a gorgeous, gorgeous film, one that uses its period setting affectionately, with loving detail, and not exploitatively, as our cinema is wont to do.
Music review: Chennai Express has some aces up its sleeve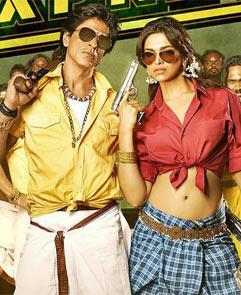 The Chennai Express music is above average with somestandout tracks, writes Joginder Tuteja.
June 29, 2013
Review: Under The Dome is gripping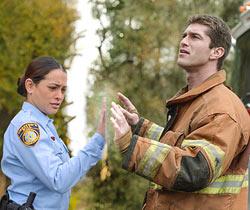 If you're watching the first episode of Under the Dome, expect the serpent of dread to creep into the pits of your stomach as the show progresses.
June 28, 2013
Review: The Heat could be THE movie of the year!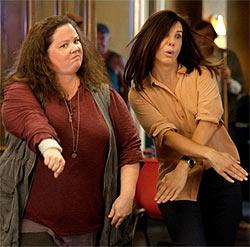 The Heat is a movie to watch out for, writes Paloma Sharma.
Review: Ghanchakkar ends up forgetting what it's about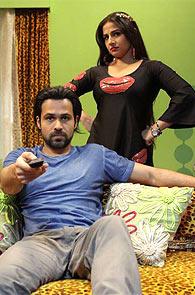 Ghanchakkar stops being funny somewhere through the second half, writes Raja Sen.
June 21, 2013
Review: Shortcut Romeo has masala power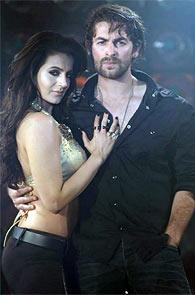 Director Susi Ganesh's maiden venture into Bollywood, Shortcut Romeo, seems like a slick, fast-pasted thriller on the surface. What lies beneath is a different story altogether.
Review: Raanjhanaa shines with Dhanush and Rahman's score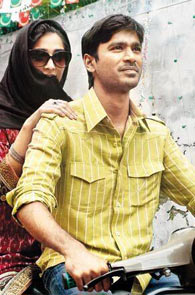 Raanjhanaa isn't easy viewing but works thanks to Dhanush's powerful performance and A R Rahman's score, writes Sukanya Verma.
Review: Enemmy is best avoided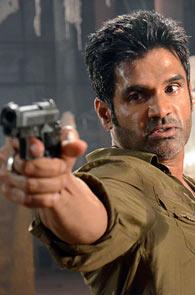 Enemmy is saddled with inane scenes, acting and story, writes Sonil Dedhia.
Review: World War Z is predictable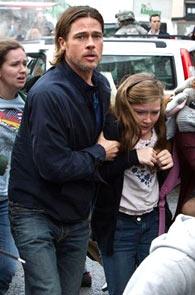 World War Z review
June 14, 2013
Review: Ankur Arora Murder Case is a good attempt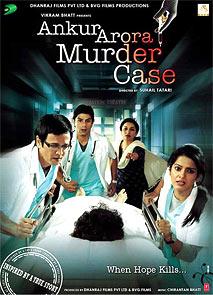 Ankur Arora Murder Case may not set a shining example for the medical profession, but it makes an attempt to tell a new tale.
Review: Man Of Steel isn't super enough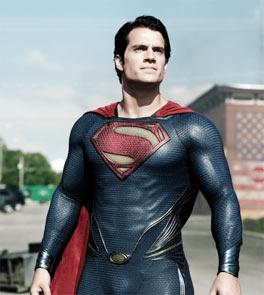 There's very little of Superman in the film.
Review: Fukrey doesn't really work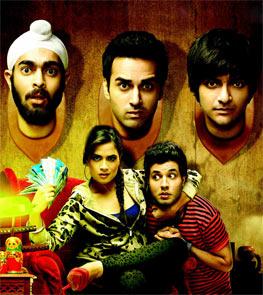 Mrighdeep Lamba's Fukrey disappoints on many levels.
June 07, 2013
Review: After Earth is boring and flawed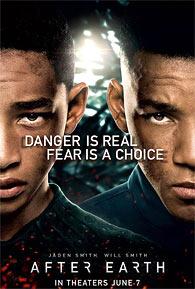 Watching After Earth isn't exactly a memory you'd like to cherish, writes Sonil Dedhia.
Review: Yamla Pagla Deewana 2 is a GIANT BORE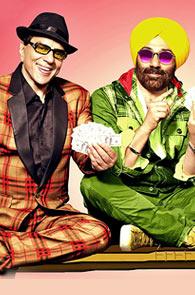 Yamla Pagla Deewana 2 is unimaginative and tedious to watch, writes Sukanya Verma.
Review: Now You See Me is a poor trick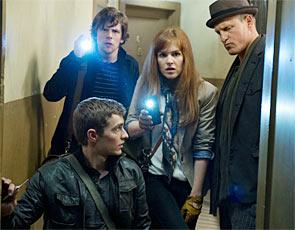 It starts on a promising note but soon descends into a plot rife with cliches.
May 31, 2013
Review: Yeh Jaawani Hai Deewani is totally worth it!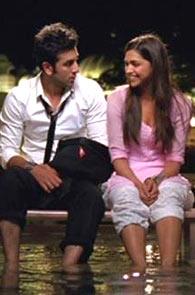 Yeh Jawaani Hai Deewani is predictable but who cares? Romance is back with a bang and it is exuberant, entertaining, dazzling and worth your time, writes .
Review: Yeh Jawaani Hai Deewani disappoints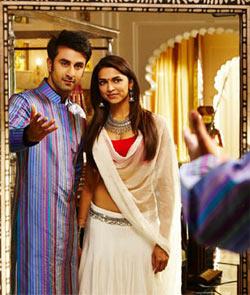 Yeh Jawaani Hai Deewani is a good-looking film but lacks a good story, writes Raja Sen.
May 24, 2013
Review: The Fast And The Furious 6 is a B-grade boom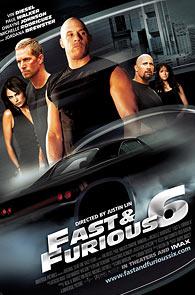 The film is achingly stupid and beyond ludicrous.
Review: Hum Hain Rahi Car Ke is best avoided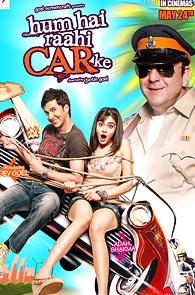 Hum Hain Rahi Car Ke is a forgettable film, writes Laxmi Negi.
Review: Ishkq In Paris is as stupid as its spelling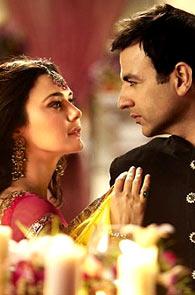 It's a bad film brought furthur down by a bunch of Bollywood cliches and a fading Preity Zinta.
Review: Zindagi 50-50 is a sleaze fest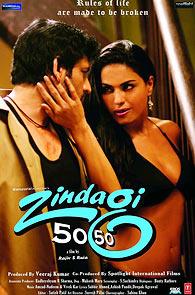 The film makes a brave but half-hearted effort to depict the dark cruelty that surrounds ordinary lives of three women. It fails miserably as sleaze -- of language as well as skin -- overtakes the proceedings.
May 17, 2013
Review: Aurangzeb is VERY engaging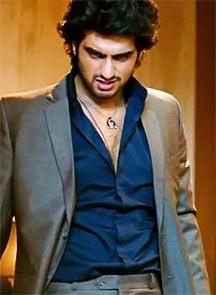 Performances -- especially of Rishi and Arjun Kapoor -- are the best thing about Aurangzeb.
Review: Epic tells a heartwarming story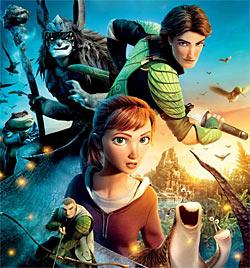 The film is a visual delight.
Review: The Great Gatsby isn't great enough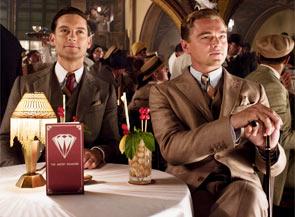 The Great Gatsby is a good looking film but is less heartfelt, writes Raja Sen.
Review: The Reluctant Fundamentalist is a powerful film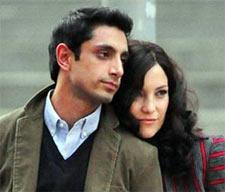 The film has its cinematic moments but is too simplistic story-wise.
May 10, 2013
Review: Gippi is both funny and embarrassing!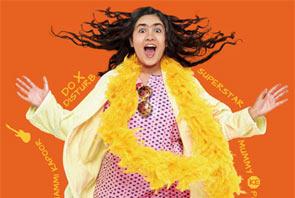 It's a movie meant for teens. And it has all the necessary teen masala romance, a makeover, cheesy humour and loud music, says Kshamaya Daniel, who's thrilled that she is finally, officially, 13!
Review: Star Trek Into Darkness is glorious but not EPIC!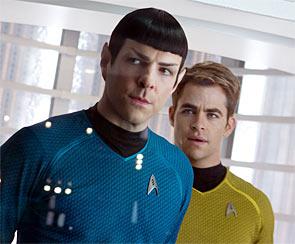 Star Trek fans will not be disappointed for sure, with the new film.
Review: Go Goa Gone could have used more fun-gore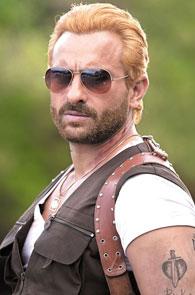 Go Goa Gone is a fun watch which evokes some genuine giggles.
May 03, 2013
Review: Why this 10-year-old liked Chhota Bheem, the movie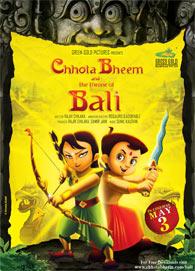 Strong characters, attractive setting and good songs make the viewing pleasure perfect.
Review: Mud is a heartwarming story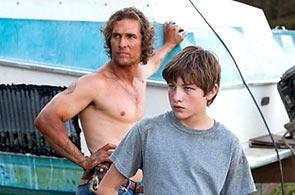 Jeff Nichols' Mud, with its lyrical storytelling, makes for a moving watch.
Review: Raise a toast to Bombay Talkies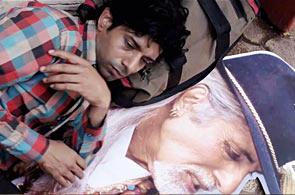 The film is magical in parts.
Review: Shootout At Wadala is a mindless gore-fest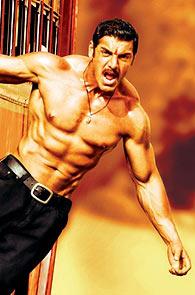 The film fails on all counts, according to Ankur Pathak.
Review: Bombay Talkies, an engaging ode to cinema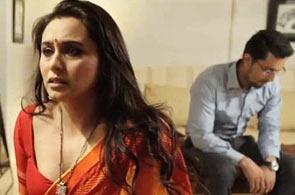 The film celebrates the language of cinema that permeated our system long ago, writes Sukanya Verma.
April 26, 2013
Review: Shree is a strange science fiction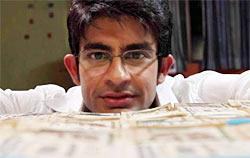 Shree, though ambitious, suffers because of an over-wrought plot that is too tedious to follow.
Review: Aashiqui 2 has nothing going for it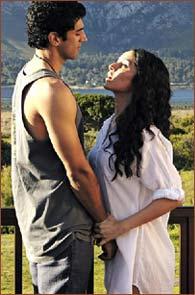 What probably started as an interesting story idea -- troubled artists, dynamics in a relationship -- eventually got buried under the debris of random motifs from previous hits delivered by the Bhatt camp.
Review: Iron Man 3 soars higher than ever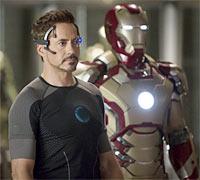 Iron Man 3 boasts of the headiest of action setpieces, writes Raja Sen.
April 19, 2013
Review: The Croods is exciting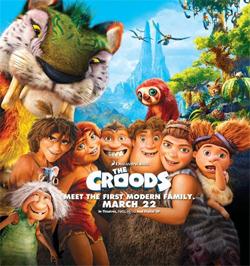 There is never a single dull moment in The Croods, writes Sukanya Verma.
Review: Ek Thi Daayan is impressively creepy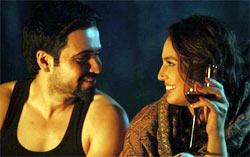 It's a highly original film in its approach and a strikingly ambitious effort for the genre.
April 12, 2013
Review: Tom Cruise saves mankind YET AGAIN in Oblivion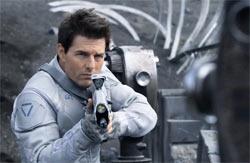 Oblivion, outside its spectacular, smooth surface, is only a middling effort that borrows liberally in tone and technique from just about every science-fiction movie there is, writes Sukanya Verma.
Review: Commando is Rambo, plus a Punjaban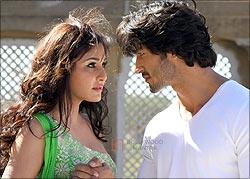 The thrills are never quite there, writes Raja Sen.
Review: Nautanki Saala stretches too long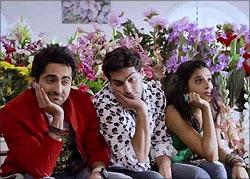 Nautanki Saala's plot seems better-suited for a sitcom episode, writes Sukanya Verma.
April 05, 2013
Review: The new Chashme Baddoor is awful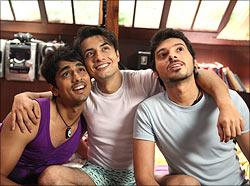 According to Sukanya Verma, it's an unnecessary remake.
Review: Sai Paranjpye's Chashme Buddoor is special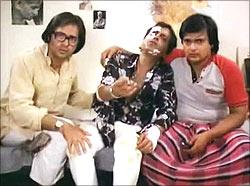 The original Chashme Buddoor is the best Hindi film you'll see this year!
Review: Jurassic Park 3D still grips you tight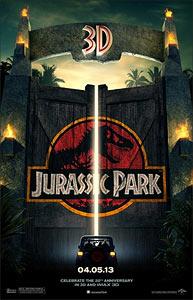 Jurassic Park was a monumental achievement. Remarkably enough, the 3D version remains as towering 20 years later.
March 29, 2013
Review: Himmatwala is strictly for one-time laughs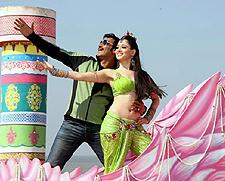 Himmatwala may not be funny but is surely laughable and hence watchable.
March 27, 2013
Review: G I Joe: Retaliation; Chills and Thrills galore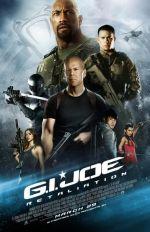 The sophisticated action will have twelve-year olds gasping in their seats while the adult audience will be instantly transported to their childhood, says Preeti Arora
March 22, 2013
Who says Bipasha can't act?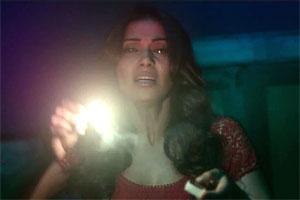 The Bengali babe makes a transition from bimbette to Mum Incredible in Aatma. Raju Nihalani reviews the horror film.
Salaam Bombay review: 25 Years on, still brilliant!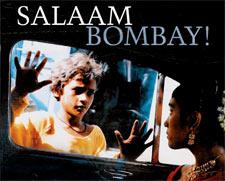 Twenty five years on since its release, the Mira Nair film has aged well.
Review: Django Unchained is brutal, powerful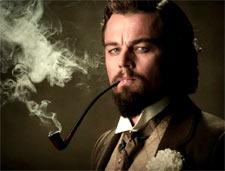 Django Unchained is far better a script than it is a film.
Review: Sona Spa is no Inception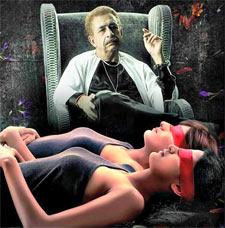 Sona Spa makes for one confused piece of work, leaving one's cinematic sensibilities feeling similarly.
Review: Olympus Has Fallen is ambitious but banal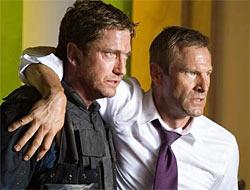 The film could have done with better writing.
Review: Rangrezz is a powerful social drama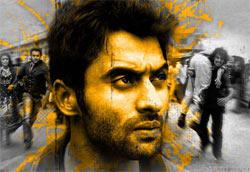 The film works despite being saddled with a rather cliched plot.
Review: Aatma offers some genuine scares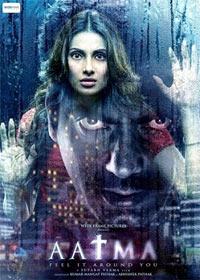 The film comes across as an attempt to bring some credibility to the horror genre.
March 15, 2013
Review: Mere Dad Ki Maruti is fresh and fun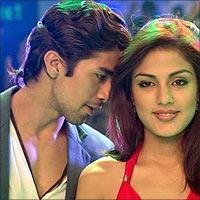 Mere Dad Ki Maruti throws up a debutant director with promise and actors who deserve to be in more films, writes Raja Sen.
Review: Jolly LLB is too predictable to be fun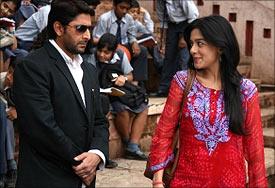 Jolly LLB is funny in parts but preachiness and the need to flaunt the film's sincerity and heart get in the way, writes Raja Sen.
Review: 3G only offers cheap thrills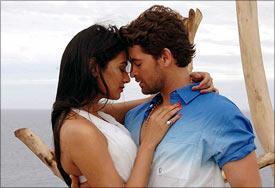 According to Ankur Pathak, the film doesn't make much sense.
March 08, 2013
Review: Oz isn't magical enough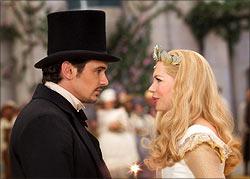 Oz the Great and Powerful starts out decently only to collapse into a crazy hotchpotch of CGI-magic, B-grade horror, syrupy Disneyphilia and warped women's, er witches, lib.
Review: Saheb Biwi Aur Gangster Returns in grand style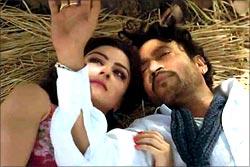 Tigmanshu Dhulia's Saheb Biwi Aur Gangster Returns is better, sharper and more assured than the prequel, writes Raja Sen.
March 04, 2013
Brilliant: Cop who first quizzed Kasab on 26/11 film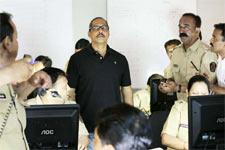 The Maria/Patekar character is shown as the first police officer to interrogate Kasab after his capture. Mahale was not happy with this scene. "I was the first to question Kasab," Mahale said. "I asked him, 'Kitne aadmi the?'"
March 01, 2013
Review: Bloody Isshq is bloody insane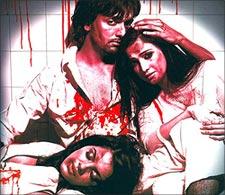 The film is as bad as its title.
Review: I Me Aur Main leaves a lot to be desired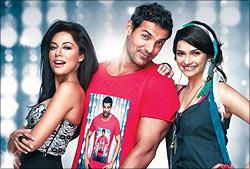 The film has its moments but falters badly with its plot.
Review: The Attacks of 26/11 gave me a headache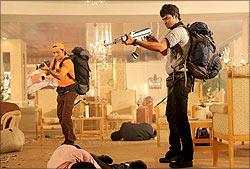 RGV'S version of 26/11 was truly more gory than even the real events that occurred.
February 24, 2013
DVD Review: Frankenweenie is a gripping movie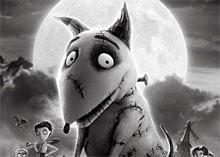 Frankenweenie scores because of its well-paced story.
February 22, 2013
Review: A Good Day to Die Hard is an unforgivable mess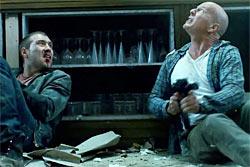 Die Hard 5 is a dastardly spectacle that deserves to be lost in the dungeons of oblivion.
Review: Die Hard 5 looks forced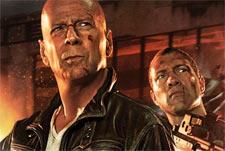 A Good Day to Die Hard is eminently watchable, but the stupendously weak script lets it down.
Review: Zila Ghaziabad is assembly-line garbage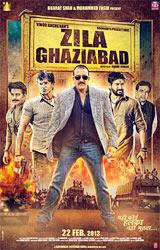 Zila Ghaziabad's seemingly unapologetic disregard for authenticity, amon gother things, makes it substandard fare.
Review: Silver Linings Playbook is delightful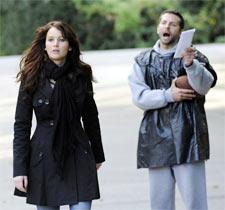 The merit of Silver Linings Playbook has got a lot to do with how much the director is personally invested in the film and his sense of what constitutes comedy.
Review: Kai Po Che is a very fine film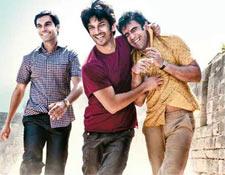 Kai Po Che works because of its earnest and very talented cast.
February 21, 2013
Review: Kai Po Che totally works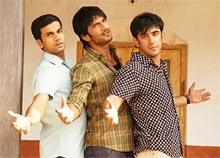 Abhishek Kapoor's clarity of vision makes Kai Po Che -- the adaptation of a mediocre novel -- so irresistible.
February 15, 2013
Review: Murder 3 has some badly-acted thrills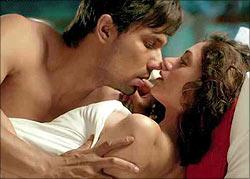 The curious twist in the creepy drama saves Murder 3 from being a complete misfire.
Review: Zero Dark Thirty offers up a superheroine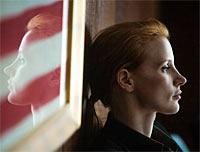 Zero Dark Thirty works as an action movie, writes Raja Sen.
Review: Jayantabhai Ki Luv Story is a confused tale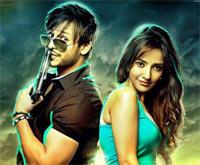 Vivek Oberoi does well in this film but he cannot save it.
February 08, 2013
Review: ABCD is the Dabangg of dance!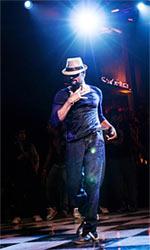 ABCD (Any Body Can Dance) is a must watch not only for dance lovers but also for those who like good cinema, writes Prasanna D Zore.
Review: Lincoln is a deserving Oscar frontrunner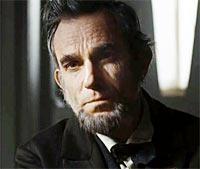 Steven Spielberg's Lincoln boasts of a stellar cast led by two-time Academy Award winner Daniel Day Lewis in the titular character, writes Vipin Vijayan.
Review: Special Chabbis is an exciting con caper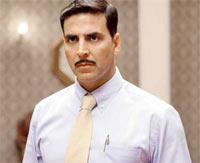 Special Chabbis is one of the finest films of the year so far, writes Sukanya Verma.
February 01, 2013
Review: Mohanlal's Lokpal is a big letdown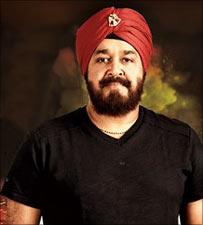 Even Mohanlal could not save the film with his performance.
Review: Listen Amaya is a film with a heart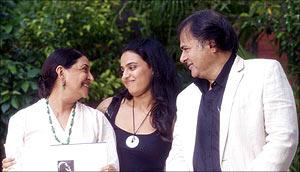 Watch Listen Amaya for Farooque Shaikh and Deepti Naval.
Review: David is well-acted but underwhelming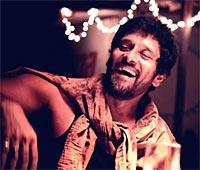 A shorter, snappier David with a little less rambling and randomness may have led to a better payoff, writes Sukanya Verma
Review: Asha Bhosle is earnest in Mai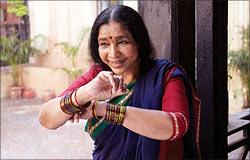 The veteran singer puts in a good acting debut.
Review: Vishwaroop disappoints big time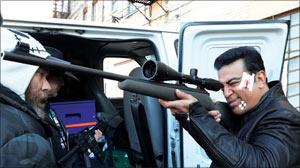 Vishwaroopam is flawed and a big disappointment from Kamal Haasan, writes Prasanna D Zore.
Review: Midnight's Children is magical, a must watch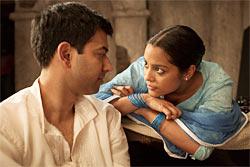 Midnight's Children is a must watch for people who've yearned to experience Salman Rushdie's iconic storytelling in a more accessible format.
January 27, 2013
Review: Vishwaroopam is NO threat to Muslims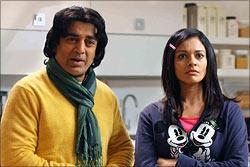 On Friday afternoon, as he sat in a freezing cold New Jersey theater watching Kamal Haasan's latest film Vishwaroopam, a two and a half hour long international terrorism thriller and an expensive production for Indian standards, Aseem Chhabra kept trying to figure out one thing. Why did the film offend some Muslim organisations and why has it been banned in Tamil Nadu?
January 25, 2013
Review: Race 2 is worth a watch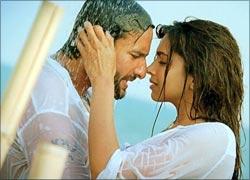 Tightly done action sequences, lots of glamour and one liners that cater to the classes and the masses is what makes Race 2 worth a watch.
January 18, 2013
Review: Mumbai Mirror is criminally unoriginal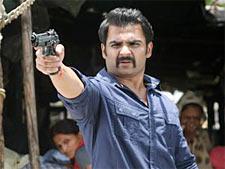 Ankur Pathak feels Sachiin Joshi starrer Mumbai Mirror is one mishap of a film.
Review: Les Miserables is EPIC FAIL!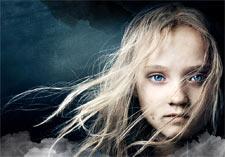 This is a monstrosity of a film, a pompous and bloated farce that uneasily straddles the line between spoof and drama, writes Raja Sen.
Review: Inkaar trivialises sexual harassment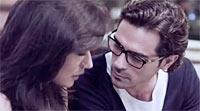 On several occasions, the film bears resemblance to a Bhandarkar creation, when churning out crudeness in particular.
January 11, 2013
Review: Matru Ki Bijlee Ka Mandola is confusing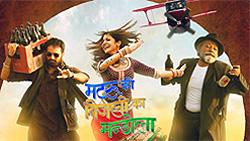 Aseem Chhabra feels Matru Ki Bijlee Ka Mandola starts off on a promising note but falters towards the end.
Review: Matru Ki Bijlee Ka Mandola is absurdly great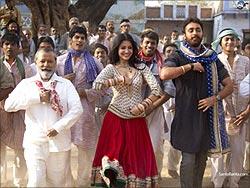 Raja Sen feels the film has enough substance to warrant repeated viewings, even though it takes a while to get into its groove.
January 04, 2013
Review: Table No 21 is a game well played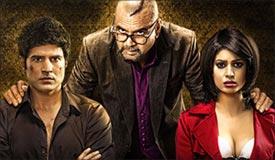 Ankur Pathak feels Table No 21 should be watched for the reactive social commentary that it is, and should not be misconceived as a vigilante film.
Review: Rajdhani Express is a train wreck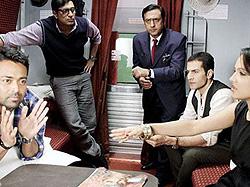 Anukur Pathak feels Rajdhani Express doens't have a plot but pretends to be a racy thriller.
Archives
September - December 2012
|
May - August 2012
|
January - April 2012
|
September - December 2011
|
May - August 2011
|
January - April 2011
|
August - December 2010
|
May - July 2010
|
February - April 2010