December 30, 2011
Review: Tinker Tailor Soldier Spy is just perfect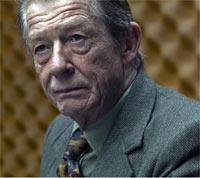 The film isn an exquisite and gorgeous motion picture.
Review: Sherlock Holmes 2 is a worthy sequel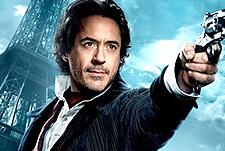 Those in the need for the real, cerebral Holmes can find him in the BBC's terrific Sherlock, featuring Benedict Cumberbatch (Season Two starts on the first day of 2012) but for a rollicking winter evening, director Guy Ritchie provides stupid but striking fireworks.
December 26, 2011
Review: 3's music is more than Kolaveri Di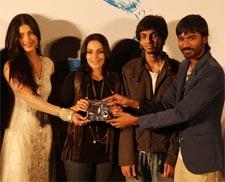 The Tamil film has an interesting collection of songs.
December 23, 2011
Review: Chipmunks 3 is far from entertaining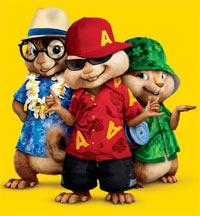 If you watch any of the Alvin trilogy, you won't be able to tell one from the other.
Raja Sen: Don 2, both plastic and explosive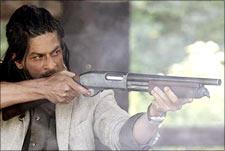 The film looks really good, but ends up being a drag.
Review: Don 2 has no edge-of-the-seat moments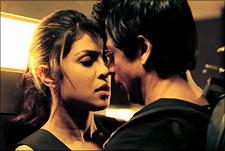 Farhan Akhtar presents us a plot and script that is dull, almost boring.
December 22, 2011
Review: The Girl With The Dragon Tattoo is engaging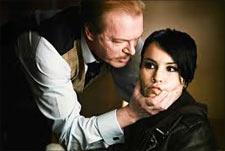 The $100 million film is poised to become a box office hit.
Agneepath music is quite promising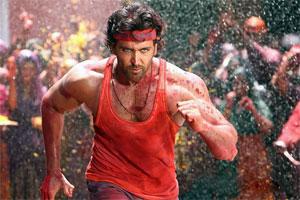 The music is an upgrade from the uninspiring music of the Amitabh Bachchan original.
December 16, 2011
Review: Pappu Can't Dance Saala is average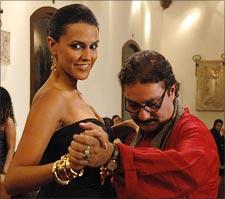 The plot focuses exclusively on the romance between the lead pair, reducing the other characters to caricatures.
Review: Mission Impossible: Ghost Protocol is fast and furious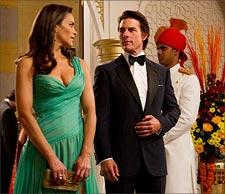 A good pace always works in an action film's favour and Ghost Protocol adheres to this mantra.
December 12, 2011
Music Review: Players is a mixed bag of winners and fillers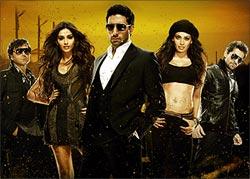 After four very popular albums this year, Ready, Bodyguard, Dum Maaro Dum and Mausam, Pritam dishes out yet another album that is a mix of sure-shot winners and drab space fillers.
December 09, 2011
Review: New Year's Eve is inconsistent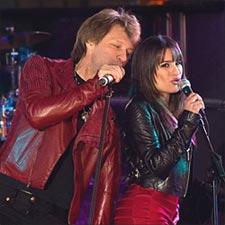 The film doesn't boast of a single distinctive performance, New Year's Eve does have a warmth about it, which is largely to do with the New York setting, and that friendly feeling, fake though it may be, that occurs in the month of December.
Review: Ladies vs Ricky Bahl is sluggish and predictable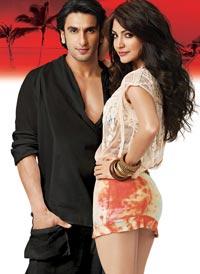 By the time the film winds down in extremely simplistic fashion, we just don't care anymore.
Review: Machine Gun Preacher is a compelling film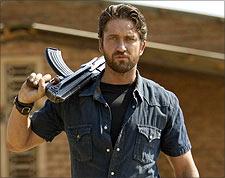 It's a compelling film evocative of fate and faith; never mind that it is flawed at places you wish it wasn't.
December 02, 2011
Review: I Am Singh is laughably amateur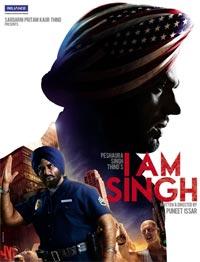 We don't know how a film like this makes it to the theatres, without the exercise of any quality control.
Review: Puss in Boots is a fun one-time watch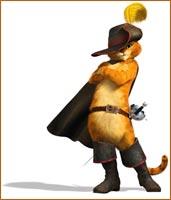 But watch it without making any comparisons.
Review: Land Gold Women is worth a watch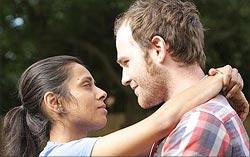 Despite certain limitations, it's a film made with noble intentions and courage to expose people who manipulate religion in order to satisfy their petty morality.
Review: The Dirty Picture is all about Balan and bravado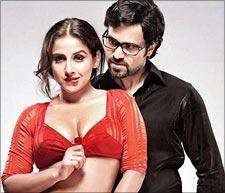 In terms of creativity, the film's a middling effort. But where bravado is concerned, it kicks ass by virtue of three very strong reasons: Vidya Balan. Vidya Balan. Vidya Balan.
Review: The Dirty Picture is Vidya Balan's show all the way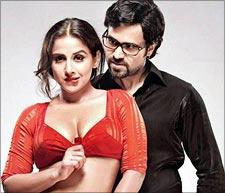 The actress makes the character her own with remarkable commitment to the role. Naseeruddin Shah and Emraan Hashmi put in great performances too.
November 26, 2011
Review: Dam 999 will bore you to death

The Tamil Nadu government banned Dam 999, claiming that the film was about the contentious issue of Mullaperiyar dam and delivered a message in favour of Kerala.
November 25, 2011
Review: Mayakkam Enna is worth a watch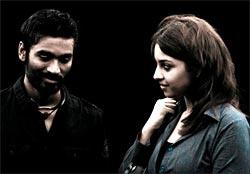 The film could have been better if it would have been half an hour shorter
Review: The Help shines with strong performances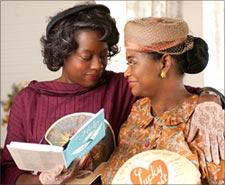 The film conveys lucidly the disturbing racial injustice in 1960s America without melodrama or too many clichés.
Review: Desi Boyz and bad, bad girlz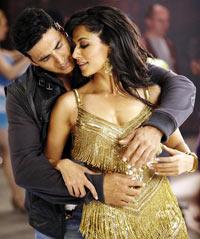 The film is just plain disaster.
Review: The Twilight Saga: Breaking Dawn disappoints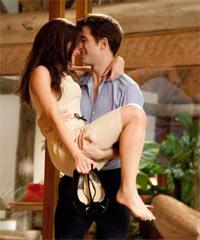 Supporting cast including a deadpan Taylor Lautner don't help the movie either.
November 18, 2011
Review: Don 2 music is safe, self-conscious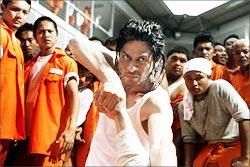 With the pressure of comparisons with the original off them, Don 2 offered the composer troika an ideal opportunity to go wild and inventive.
Review: Happy Feet Two tries hard to be cute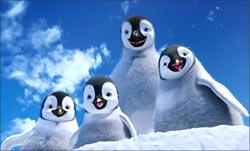 Director George Miller slaps one gimmick after another, introducing more characters than the story can contain.
November 11, 2011
Oh my Friend is a feel-good entertainer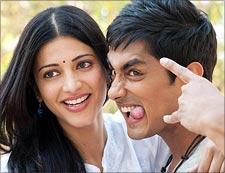 Debutant director Venu Sriram's film Oh My Friend works because of its theme and the crackling chemistry between Siddharth and Shruti Haasan.
Review: Immortals is a visual treat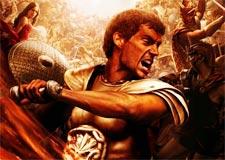 There may be little originality in Immortals but it is not without its moments.
Review: The Adventures of Tintin lacks imagination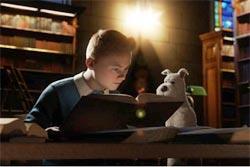 There are bits in the film that work, all the rest is just pedestrian fare.
A Rockstar worth rooting for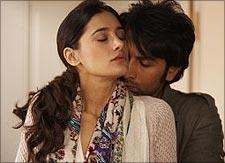 Imtiaz Ali masterfully weaves in details that draw us in while his leading man basks magnificently in the glow of a bespoke script.
Review: Rockstar is flawed, but fabulous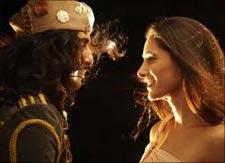 The film is a heart-felt, inflexible vision of an insightful filmmaker
Review: Rockstar is more Devdas than Jim Morrison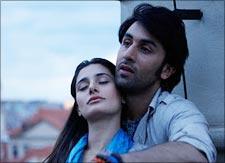 The film tries to pose as an insight into an artiste's anguish, when it's just a candyfloss romance that even takes the drugs out of a film about a dark star.
November 10, 2011
Review: Harold & Kumar 3 is outrageous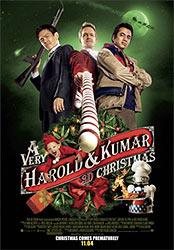 The film is whacky and mindless but hugely entertaining at the same time.
November 07, 2011
Review: The Dirty Picture soundtrack works because of its lyrics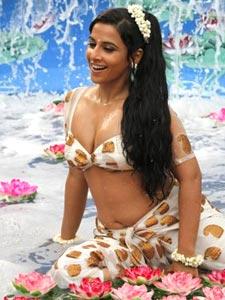 Barring the opening ditty, it doesn't have much to ooh or la la about.
November 04, 2011
Review: Johnny Depp shines in The Rum Diary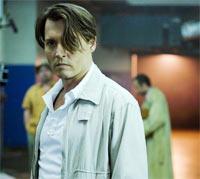 The Rum Diary is fascinating because of Paul Kemp's quirky temperament played by Johnny Depp.
Review: In Time is out of sync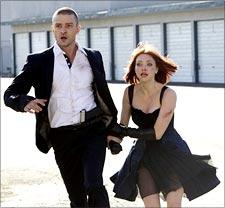 The film never really develops into anything beyond what has already been established in the first 15 minutes.
Miley Na Miley Hum is old 1990's mish-mash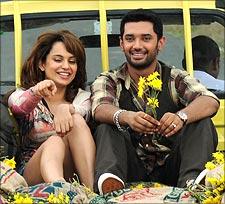 Stay away from this film.
October 28, 2011
3D Review: Ra.One could have been so much more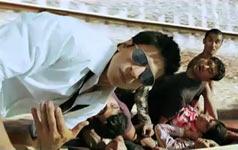 Ra.One is essentially a Bollywood potboiler where even SRK, the superhero acts like SRK, the superstar.
Why Ra.One bashers need to SHUT UP!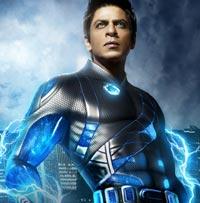 Ra.One is escapist entertainment at its finest. For those who wanted a more textured film with depth and insights, well, tough luck folks!
October 27, 2011
Ra.One review: SRK can fail too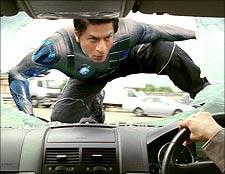 Shah Rukh Khan's latest film offers no emotional connect with the audience even as its story flops in the telling says Saisuresh Sivaswamy.
Tell Me O Khuda: Oh for God's sake...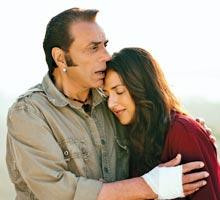 This film is strictly for old-timers who could get a high seeing Dharmendra, Vinod Khanna and Rishi Kapoor in the same frame even if it is for just a few minutes.
October 26, 2011
Review: Velayudham is paisa vasool

Velayudham doesn't take itself seriously and doesn't expect you to either, says Pavithra Srinivasan
Review: Ra.One disappoints New York

Like viewers in India, the NRI audience did not enjoy the film either.
Review: Ra.One, most expensive midlife crisis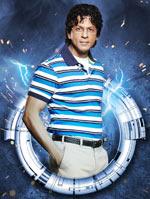 Even as Shah Rukh Khan flies over buildings, jumps over cars and even stops an out-of-control train with his bare hands, his valiant efforts to wow his audiences somewhat fail thanks to a weak storyline, some rather juvenile acting and a poor screenplay.
Raja Sen: Ra.One: What a letdown!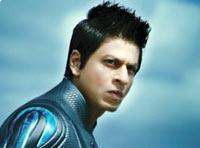 Arjun Rampal is the best thing in the biggest budget Indian feature of all time, says Raja Sen.
Aseem Chhabra: Why Ra.One disappoints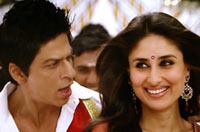 'I wish Ra.One had more of the evil character played by Arjun Rampal. I wish we could have seen some more sparks of evil from Kapoor. But Ra.One is mostly about Shah Rukh Khan.'
October 24, 2011
Vote: Who makes a better Masterchef host? Akshay or Vikas Khanna?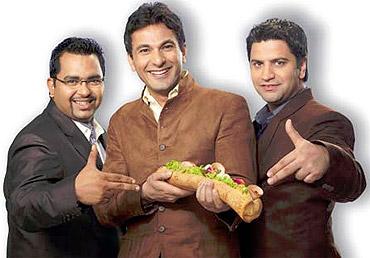 New York-based chef Vikas Khanna has replaced Akshay Kumar for season 2.
October 21, 2011
Review: Paranormal Activity 3 is a much-watch for horror fans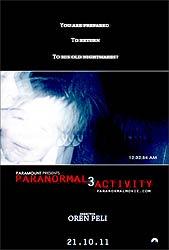 The film is really very scary.
October 14, 2011
Review: My Friend Pinto lacks focus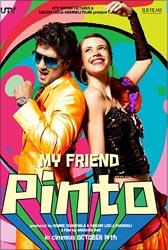 See the film only if you are a Prateik Babbar fan. Else avoid.
Review: Aazaan is a wasted effort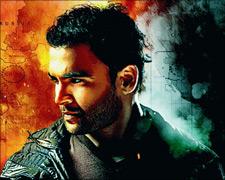 The amount of money spent on this movie could have bought a good actor, a good story writer and a very good director.
Review: The Three Musketeers is poorly adapted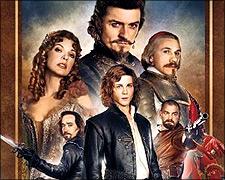 This version falls flat as a poorly adapted one and its effect is further exacerbated by second-class acting.
Review: Mod is only for Ayesha Takia fans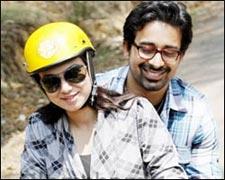 Out of 12 reels, 10 are focused on Ayesha in the film.
October 07, 2011
Review: Soundtrack is watchable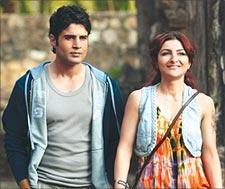 Director Neerav Ghosh has an eye for his material and knows where to look.
Review: Love Breakups Zindagi is predictable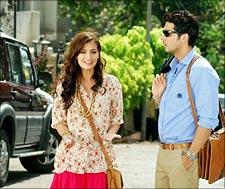 It takes debutante director Sahil Sangha almost half the film to establish the characters and their foibles, their trivial eccentricities.
Review: Real Steel banks on Jackman's star power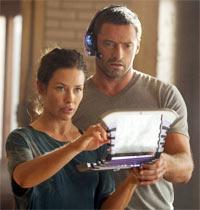 The film is designed as a crowd-friendly project with a big, commercial hero, spectacular action sequences and robotic gimmicks and works to that end.
October 06, 2011
Review: Rascals is plain lame!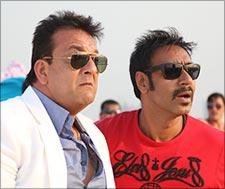 But director David Dhawan has never been the discerning sort. He painstakingly built his brand around cheesy, slapstick wit, resolutely steering clear of logic, relying on spontaneity and a cast skilled in comedy to accomplish the shtick to which his coterie of writers like Rumi Jaffrey, Anees Bazmee, Sanjay Chhel, Kader Khan and Yunus Sajawal have contributed immensely.
October 03, 2011
Review: Bigg Boss 5 is less grand this time around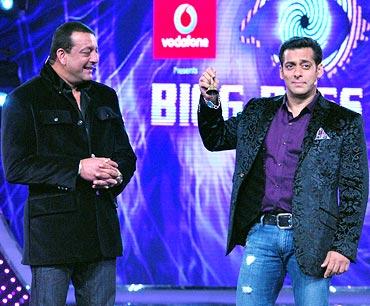 The opening episode wasn't nearly as grand as its predecessor with hurried introductions, lackluster performances and almost zero turn out from previous seasons.
September 30, 2011
Review: Chargesheet is Dev Anand's show all the way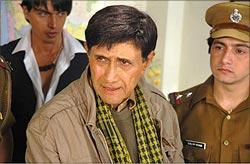 Watch it only if you are a Dev Anand fan!
Review: Force is boring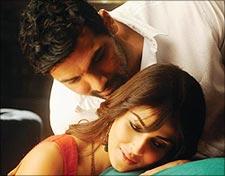 The film's complete lack of individuality or snap makes it a boring, banal, blah and bleak experience.
Review: Saheb Biwi Aur Gangster is gripping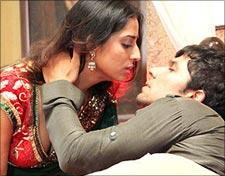 Jimmy Shergill, Randeep Hooda and Mahie Gill fill this film with restless vigour.
Review: Tere Mere Phere fails due to its actors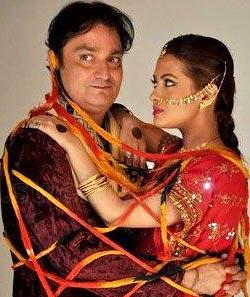 Jagrat Desai and Sasha Goradia both complement each other, for appalling acting.
Review: Hum Tum Shabana is best avoided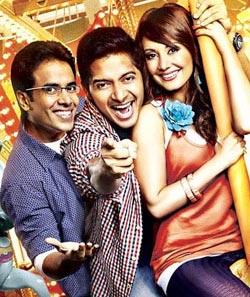 The film is a confused mishmash of several genres.
September 23, 2011
Review: Johnny English Reborn isn't funny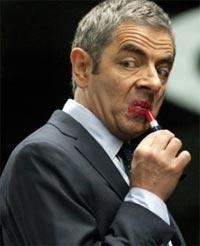 Rowan Atkinson doesn't get it right this time.
Review: Abduction is an unengaging bore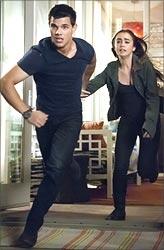 The film slaps one idiotic scene after another and within minutes of its starting dissolves into a sorry joke.
Review: Speedy Singhs is predictable but fun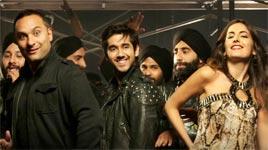 The film packs in a lot of laughs and tears.
Review: Mausam fails to impress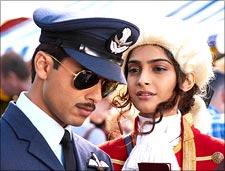 Both Pankaj Kapur and Shahid struggle, going from light and likable to irritating and implausible when the film changes gear from romcom to melodrama.
September 21, 2011
Review: Rahman's Superheavy starts off groovy but overdone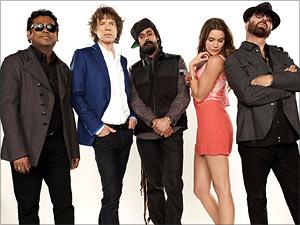 Here's the music review of the band's debut album.
September 16, 2011
Review: Jaana Pehchana is outdated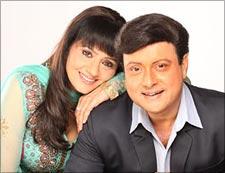 The first few reels of the film are a straight reprint of Ankhiyon Ke Jharokon Se.
Review: Rivaaz is tragically funny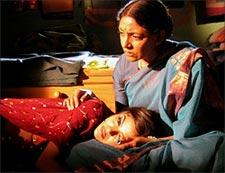 Nothing in the film makes much sense.
September 13, 2011
Review: Ra.One songs are a great listen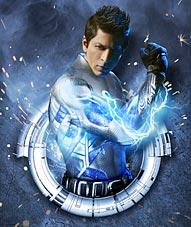 Ra.One, with all its pomp and pizzazz, is a thoroughly enjoyable soundtrack.
September 09, 2011
Review: Watch Mere Brother Ki Dulhan for Katrina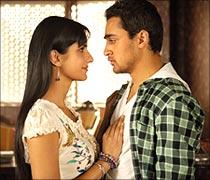 The film is ordinary. It's the kind of movie where everyone looks catalogue cool and beams with enthusiasm to make the events look exciting.
Review: Contagion is thrilling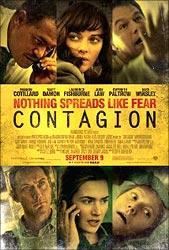 Contagion is a fine example of an idea-driven film in which the performances are only a novelty, not the mainstay.
September 02, 2011
Review: That Girl In Yellow Boots is edgy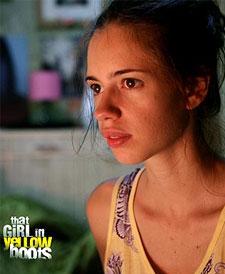 The film highlights Kalki Koechlin's courage and charisma as an actress coming into her own.
September 01, 2011
Review: This Rockstar is promising
A R Rahman has us hooked with Sadda Haq and Tum Ho.
Archives
May - August 2011
|
January - April 2011
|
August - December 2010
|
May - July 2010
|
February - April 2010