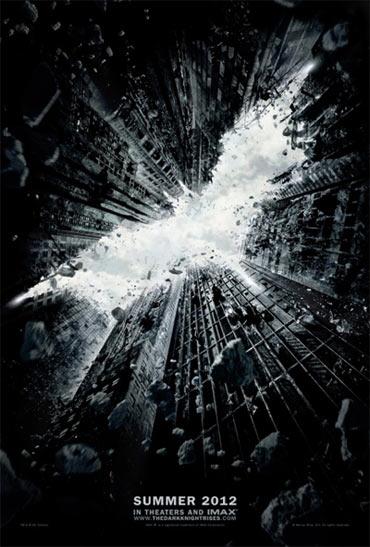 The first poster for Christopher Nolan's third Batman film, The Dark Knight Rises, is out and it looks as omnimous as ever.

The setting is an an urban environment, presumably Bruce Wayne's Gotham City. The air of destruction is highlighted with

crumbling buildings and rising floodwaters.

The first trailer of the film will be released with Harry Potter and the Deathly Hallows Part 2, which opens this Friday.

What do you think of the The Dark Knight Rises poster? Tell us!