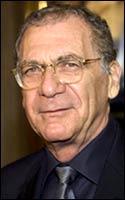 For the first time, a thriller set in the United Nations is being filmed inside its headquarters in New York. Director Sydney Pollack is likely to use ambassadors in small roles to lend authenticity to his $80 million movie.

After some hesitation, the UN gave permission to film The Interpreter. It stars Nicole Kidman as an interpreter of a fictitious African country who overhears an assassination plot against the leader of her troubled nation. She then becomes a target herself.
Sean Penn plays a Secret Service officer who is suspicious of her story.
The movie, which will be shot in the General Assembly hall and Security Council chamber, will give people an idea of how the United Nations functions, say UN officials.
To avoid hampering the UN's work, the film will be shot at night and during holidays.
Pollack and United Nations Under-Secretary General for Communications and Public Information Shashi Tharoor said the film is not intended as propaganda for the UN.
Tharoor said permission was granted only after senior officials studied the script and held "extensive discussions" with Pollack. One of the reasons they agreed was "our own great regard for Mr Pollack as an artiste and his track record and experience as a filmmaker."
Addressing a joint press conference with Tharoor, Pollack said he was attracted by the visual setting offered by the world body.
"People haven't seen what's inside," he said. "You have tons and tons of visitors but most of the people in the US don't know what the UN looks like and don't understand how the UN works and don't know what its day-to-day business is."
The first scenes at the UN headquarters were shot last weekend, Tharoor said. The sets will be closed to tourists and UN staff.
Pollack said the shooting of the film would take 14 weeks and hoped it would release late November. "I am enormously sympathetic to the United Nations," he said. "But I know better than to try to spend $ 80 million to make a propaganda film. It's boring."
Officials said Pollack was initially turned down but Tharoor, who read the script, was able to convince Secretary General Kofi Annan to allow its filming as The Interpreter would be seen by millions who could not see the United Nations themselves.
"The Interpreter believes very much in the power and sanctity of words and believes if they are used properly they can be as powerful as bullets or weapons," Pollack said. But he denied the plot had anything to do with the US-led attack on Iraq and the French opposition that preceded it.
"It doesn't deal with any of the political problems that arose from the Iraqi war," he said but conceded "influence is a subtle thing, like smoke in the air." The movie, he said, emphasises peaceful alternatives to killings.
Photo: Getty Images