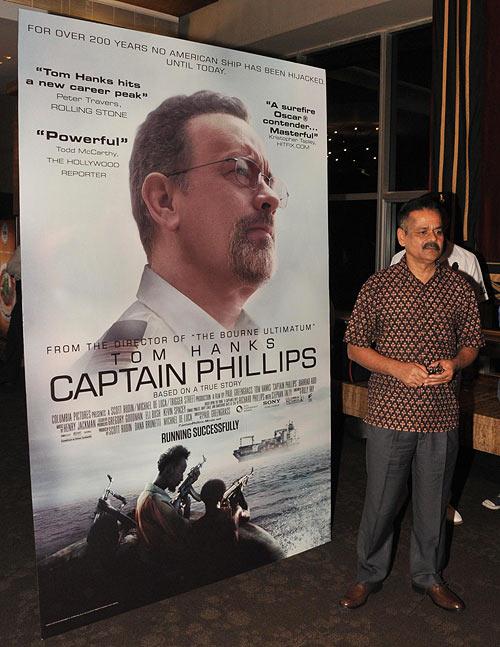 In a rare move, Tom Hanks-starrer Captain Phillips was screened for the Indian naval officers recently in Mumbai.

Commander-in-Chief, Western Naval Command, Shekhar Sinha (left) was one of the guests at the special screening.

Captain Phillips is a critically acclaimed film based on the real life incident of the 2009
hijacking of the Maersk Alabama by the Somali pirates.
With very few movies being made on this subject, the theme of
Captain Phillips
seems to have found a connection with the officers.
In the picture: Commander-in-Chief, Western Naval Command, Shekhar Sinha