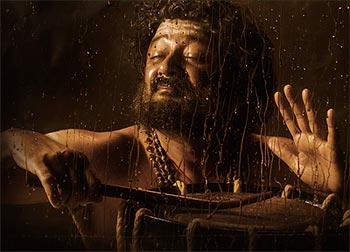 Every new film of the National Award-winning director and cinematographer, Shaji N Karun is eagerly awaited. Since 1988 he has directed only four feature films but all are considered landmark films in Indian cinema.


His first film Piravi (1988) won the Camera d'Or Special Mention at the Cannes Film Festival, and was also chosen Outstanding Film at the London Film Festival. The film also won the Grand Jury Prize at the Locarno International Film Festival.
Shaji was named Best Director at the National Awards and Piravi was awarded Best Film.


His second film Swaham (1994) was nominated for the Palme d'Or (Best Film) at the Cannes Film Festival.


The most talked about film Vaanaprastham (1999) was screened at the Un Certain Regard Section of the Cannes Film Festival. It won the Best Film and Best Director awards at the national level.


His fourth film, Nishad, in Hindi, did not make much impact. But his last film Kutty Srank won the National Award for Best Film in 2009.


As a cinematographer, he has worked with the late Aravindan in almost all his films and won a National Award for Thambu.


Shaji N Karun next project is Gaadha (an Indo-Polish-French production), based on the short story Kadal by T Padmanabhan, with Mohanlal, dancer Kadambari and Ayesha Kapur in the main roles.


The film will have music by Polish music composer Zbigniew Preisner, who composed the music for Krzysztof Kiezlowski's classic trilogy, Blue, Red and White.
It is supposed to be the first film in the history of Indian cinema where an Indian classical music score is played by a symphony orchestra.


Shaji was supposed to start shooting for the film in September 2012. "Because of some technical problems, the shooting could not take place then. I am very particular about the season. So, I plan to start the film only by the end of this year," he said.
The cast and crew of the film will remain the same.


In the meantime, he is planning another feature film Swapaanam with Jayaram. The shooting of the film will start on May 1 in Palakkad.


If Vaanaprastham with Mohanlal was about the turmoil in the mind of a Kathakali artist, Swapaanam is about a chenda player. The chenda is an instrument that is played in temples and also as an accompanying instrument in traditional art forms like Kathakali, Koodiyattam, Theyyam, etc.


Shaji Karun has chosen Jayaram for this film because the actor has learnt to play the chenda and has played it at temple festivals.