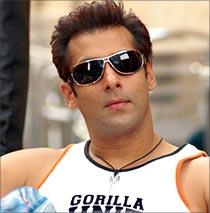 Salman Khan will fly to the US to undergo treatment for Trigeminal Neuralgia, a nerve disorder that causes intense pain in the face.

According to sources close to the actor, Salman is like to leave for the US for a surgery either tomorrow or day after. 
"He (Salman) is suffering from acute pain in his jaw. He will go to the US for treatment," a source close to the 45-year-old actor said.

Reports about the Dabangg star's health have been in the news for some time but his family had earlier denied it. However, the actor was quoted talking about his condition in a newspaper article.

"The pain is a bit too much now. So I am going now to the US to get it fixed... There is constant pain. I wouldn't give this pain to my worst enemy," Salman was quoted as saying.
Salman's upcoming film Bodyguard will release this Eid. However, it seems unlikely that the actor would be in the country during the release.