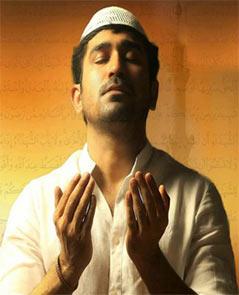 Vijay Antony's Salim is all about how an honourable man strikes back when he is pushed to breaking point, says S Saraswathi.
Goodness is no longer considered a valuable trait these days. Society today is so corrupt that it considers compassion, integrity and humanitarianism a liability rather than an asset.
Music composter-turned-actor Vijay Antony's second venture, Salim, deals with this aspect of present-day society that compels even the most virtuous to commit wrong.
Salim (Vijay Antony), who works at a swanky multispecialty hospital, is a good doctor and a decent human being. He prays five times a day, distributes food to the homeless, collects funds, volunteers at an orphanage and treats the sick for just five rupees.
But there are no rewards for his righteousness; both his personal and professional life is in tatters.
His integrity at work angers the chairman, who is worried about the current-year profits. While his fiancée Nisha (Aksha Pardasany) thinks he is a wimp for not defending her against some rowdies, who misbehave with her at a crowded theatre.
Nisha has a short fuse and flares up easily. She has no patience for incompetence and weakness. She is also irritated with him for always putting his work first. Salim, however, is patient and understanding, but it is these very qualities that eventually destroy his life.
The situation deteriorates and Nisha calls off the wedding stating he is too emotionless and staid for her.
The chairman picks the same day to fire him. And a girl he rescued after she was raped, and is currently treating, mysteriously disappears from the hospital that very same day.
Unable to take it any more, he snaps. He decides to turn into someone who inspires fear and respect.
He becomes aggressive and violent and wants revenge. Suddenly, the film shifts to a whole new level, the narrative gains momentum and there are a whole lot of exciting twists and turns that keep you engrossed.
The music is composed by Vijay Antony himself, and he cleverly maintains the tempo of the film with the BGM and the songs that seem to be an integral part of the narrative.
What lets the film down is the excessive melodrama. Everything seems highly exaggerated be it the incidents that portray Vijay as an exemplary human being or the ones that turn him into a dangerous criminal.
Two extremes of the character have been portrayed; perhaps a little moderation or subtlety could have created a better impact.
Vijay is good in parts, especially when he is dark and brooding, but he does seem rather stiff when it comes to romance and showing emotion.
Aksha Pardasany, who has been modelling since the age of five and worked in several Telugu films, gives an impressive performance. Her character has negative shades with a touch of eccentricity and she delivers admirably.
Overall, Vijay Antony's Salim directed by N V Nirmal Kumar, a former associate of Bharathi Raja, is a decent attempt.
Rediff Rating: