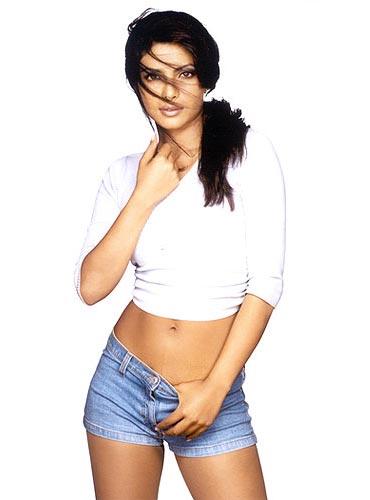 Here is a role to 'dye' for.

In her upcoming film with Shahid Kapoor, Priyanka Chopra will be wearing clothes that have been coloured with natural dyes only.

Designer Manish Malhotra has been asked to avoid artificial colours for the actress's clothes that she'll wear in the 1910 part of the film -- the yet untitled project spans three eras -- the 1910s, 1960s and 2012.

Priyanka, who's known to pick slightly off-beat roles, be it 7 Khoon Maaf or the autistic character in the forthcoming Barfee, is all set to go back in time with this Kunal Kohli film. The actress plays a classy, sophisticated woman in different eras.

According to a source, the character will be modelled after Sarojini Naidu, but without her prominent political leanings.

When asked about Priyanka's look in the film,

director Kunal Kohli said, "Politics insn't necessarily a party of every story set during the British Raj. Why are they always shown wearing colourless clothes in khadi threads? Why do we presume that the earlier 1900s was a drab period  for young people?"

During his research for the film, Kunal Kohli discovered that there were lots of vibrant natural colours in the clothes worn in that era and natural dyes were used extensively.

Kohli said, "During my research I discovered there was so much more to life in the British regime than swadesi khadi clothes. So many vibrant colours and a great fashion sense."

Priyanka apparently watched clippings of Sarojini Naidu to prepare for her character's body language and personality traits.

Kohli adds, "The way women walked, talked, even the way they wore sarees was different at that time. Priyanka gets a chance to depict how exactly women dressed in a time which is mostly shown as drab in movies with this film."