Celebrity hairstylist Aalim Hakim celebrated his birthday with a surprise party, organised by wife Shano, and his closest friends from the film industry were invited.
Among those present were Aalim's college buddy Vivek Oberoi, as well as Hrithik Roshan, filmmaker Imtiaz Ali and choreographer Bosco. Bobby Deol, Shano's close friend, was also present.
Snapshots from the party: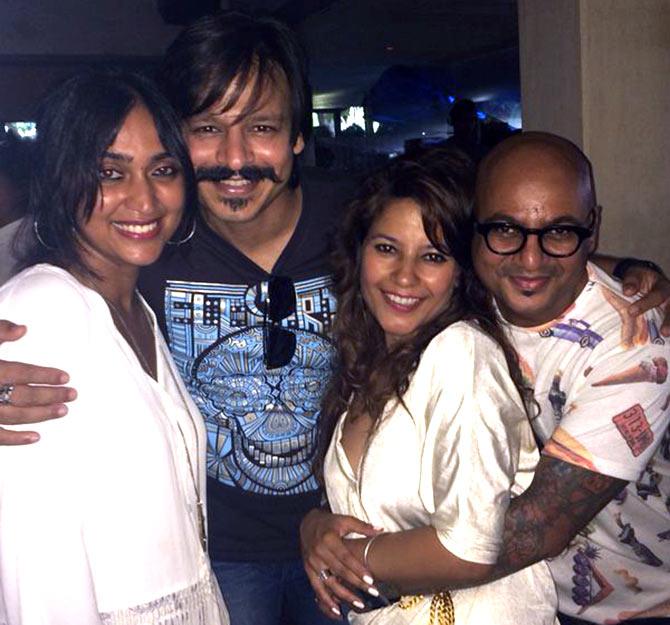 Vivek Oberoi and wife Priyanka pose with Aalim Hakim and his wife Shano.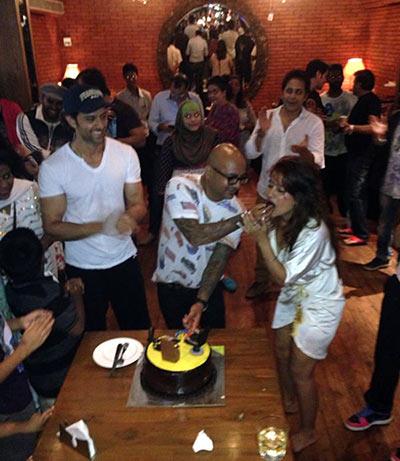 Aalim offers his wife some cake as Hrithik Roshan looks on.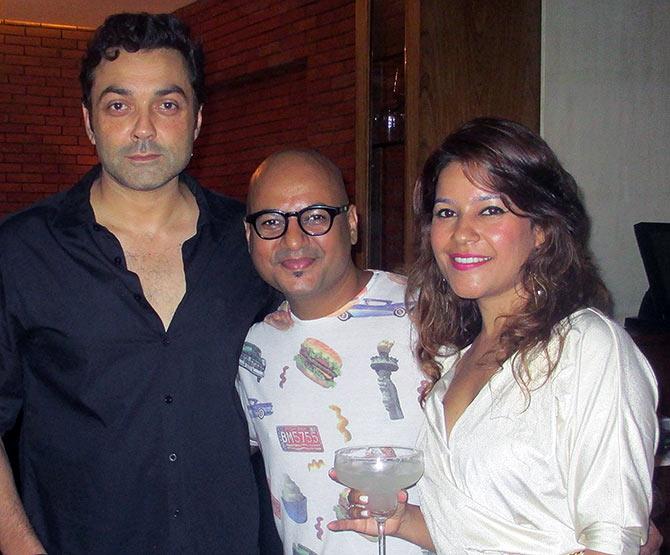 Bobby Deol with Aalim Hakim and Shano.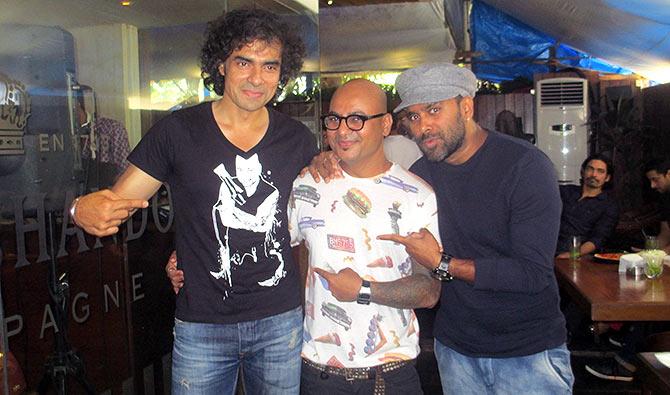 Imtiaz Ali and Bosco gesture, as Aalim Hakim grins for the camera.