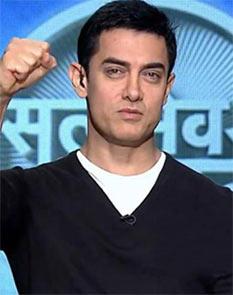 Aamir Khan is back... and, once again, he does not hold back the punches.

What did you think of Episode 1, Season 2, of Satyamev Jayate?

What is your opinion about how he handled the sensitive issue of rape?

Should he have chosen
another topic for his first episode?
Does the show really help in changing our point of view, in making India a better society?
Join Sukanya Verma as she discusses these issues right here, on ZaraBol, from 3-4 pm on March 3.
Read her review of the episode here.
Film critic Sukanya Verma, who also hosts a weekly quiz on ZaraBol, takes an unsparing look at the inaugural episode of Satyamev Jayate, Season 2.