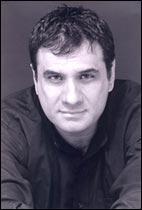 The man with the seven emotions in Let's Talk. The eerie psychopath in Darna Mana Hai. The principal who took solace in the Laughing Club in Munnabhai MBBS. And the forgetful principal in Main Hoon Na. These are the many faces of Boman Irani.
But there are other faces below the makeup. A fashion photographer. A theatre artiste. And a man with a happy family in wife Zenobia and sons Danesh, 18, and Kayur, 15.
Here are some quick facts about Boman Irani you didn't know:
Boman's first job was that of a waiter in Hotel Taj's Apollo Bar and Rendezvous restaurants. He also did room service.
When his mother had an accident, Boman took over her wafer shop in Mumbai's Grant Road and did reasonably well as a shopkeeper. He later got married.
Boman was first spotted in a Shiamak Davar play, where he had a small singing part.
The very talented actor has had no formal training in photography or acting.
Boman loves autobiographies. One of his favourite books is Michael Moore's Stupid White Men.
Unlike actors who make a beeline to Mumbai's posh areas of Juhu or Andheri once they acquire star status, Boman continues to live in Nagpada.
To learn more about this 42 year-old actor, read on!
How did you become a photographer from a shopkeeper?
I was 32 when I had the famous burnout! I wanted to become a photographer. I realised I was not cut out to just sit at the counter selling wafers. I needed a creative outlet of some sort. I did not know there was a photographic or acting talent in me, but, obviously, something was bothering me enough for me to set out on the streets and take pictures.
A friend of mine runs an ad agency in Chennai. I showed him some of my pictures and he told me that those would not be accepted in the ad world. He asked me to click some studio pictures. He called me to Chennai where a friend of his had a studio, which I could use. So I went there.
His ad company did the advertising for MRF tires. So I became a sports photographer. My mother continued to run the shop.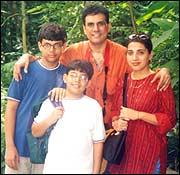 Did you get assignments easily?
Getting assignments in Mumbai took a long time. I would get good breaks, but they did not convert to a steady stream of work.
My first break was a Raymond shoot. It was a sports-oriented shoot. That went well, but I did not get regular work after that. So I took a loan, put my savings together, and became a humble photographer. A couple of years later, it picked up and I made a name for myself.
After photography, you turned to theatre...
Yes, I made it my Sunday hobby.
Initially, I did not want to get into theatre as I thought it would derail my photography, as films have exceedingly done now. But after I got noticed in Shiamak Davar's play, a lot of theatre directors wanted to work with me. So I said okay! Every Saturday and Sunday, we would have rehearsals and stage plays. That way, my career as a photographer was fine and my acting hobby was picking up.
I have done plays like Mahatma vs Gandhi, I'm Not Bajirao, and Jesus Christ Superstar.
Did filmmakers approach you then?
Yes, a lot of filmmakers approached me after they saw my plays. But I did not want my photography to be derailed, so I kept refusing. Also, I was not comfortable with the Hindi language.
But eventually you did say yes. What made you switch to films so late in your career?
I could have started doing films a long time ago because I could earn a decent role in any film. But I did not want to. I took it up because I need to be involved and convinced in whatever I do, even if it it is something inane.
Doing Hindi films was not my goal all along. They just happened. If they had always been my goal and I managed to crack it at 42, then you could say that it took me a long time.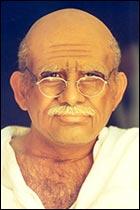 Hindi films are something that I wanted to do now.
But it pains me that photography has taken a backseat. When I come back to it, I will do what I enjoyed best: my personal work. Before, I had to get work to run my family. But now I have options to run my house and the power to say no.
Let's Talk was the first film I signed though Rahul Bose's Everybody Says I'm Fine released first.
Tell us about Let's Talk.
I knew [director] Ram Madhvani through the ad world. I agreed to do the film and both of us rewrote a lot.
Half of Bollywood saw the film and wanted to work with me.
I belong to a school of thought that says a film is never meant to showcase an actor's talent. An actor should be instrumental in playing a character that tells you a story.
What worked in Let's Talk was that at no point did it seem like different people. It was the same person who, when pushed, reacted differently. There is a bit of that man in every man. Circumstances can make one do anything.
We knew the audience for such a film would be small, but then it's a small film. It was meant for a small audience. Of course, the film did well.
But I'm surprised people watched it on television and enjoyed it. I would have never been able to sit through the film. It's a difficult film to watch. It probably has a quality that I can't see because I am too close to it.
Someone once told me that he thought there was a candid camera in my house! He thought that my wife and me were fighting. Of course, that was a huge compliment. But at that time I thought he was doing a bakra on me.
Have you had any formal acting training?
No. My experience in theatre has helped me. And also by watching good cinema.
As a kid, I used to watch movies that I never understood like Autumn Sonata and Who's Afraid Of Virginia Woolf? I did not understand them, but I knew they were good films and I would watch them repeatedly.
I watched Funny Girl 23 times to understand it. Of course, I have enjoyed fun films like Superman too.
Your role in Munnabhai MBBS was hugely successful. How many comic roles have you got since then?
Lots! I get a script daily. But I have accepted very few.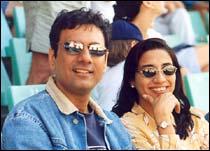 People cannot expect me to be a comedian in all my films. As an actor, I have to see what else works for me. It's important to explore different characters.
It was interesting to play just a normal role, that of a father, in Lakshya. The dominating father later mellows down. It is very difficult for a Punjabi father to say 'I love you' to his son. That is what attracted me to the role. I found that powerful.
The scene in the film where Hrithik [Roshan] phones his father is very interesting because the one man who Hrithik thinks humiliates him all the time is the one Hrithik calls up. Maybe because I'm a dad, I connected very strongly with the character. I have an 18 year-old son and I know there are problems between parents and children.
So how do you choose your roles?
There are three criteria: story, filmmakers, and my role in it.
One is never happy with the roles one gets. One is always looking for the ideal roles. We cannot have Munnabhai MBBS kind of roles everyday. Besides, as an actor, it is important to explore new roles, rather than do only Munnabhai kind of roles henceforth. You cannot cash into a successful role.
Someone once asked me why I played principals one after another [in Munnabhai MBBS and then in Main Hoon Na]. I said that 'principal' was only his designation. The characters were very different. My character in Main Hoon Na was not an actor's dream or the biggest role in the film. But I enjoyed doing it.
Tell us about your roles in your forthcoming films.
In Dibakar Banerji's Khosla Ka Ghosla, I play a mean, obnoxious, and nasty Punjabi, who burps all the time. In Sudhir Mishra's Kal, I play a father whose family gets into trouble. His job is taken away, the house is raided, his daughter is arrested and the worst calamities fall on the family. But my character is always joking because he does not want his family to see that he's down. He tries to be a pillar of strength by being light-hearted. Of course, he jokes at all the wrong times. Like, at one time, he jokes at a funeral. He breaks down only once.
In Ram Gopal Varma's Galti Se/Jaanbhuj Ke, I play a policeman investigating the death of a woman. In Yash Chopra's yet-untitled film, I play a Pakistani businessman-politician in a small role. I am Preity Zinta's father in it.
In Homi Adajania's Akhoori, I play the Parsi you don't want to meet! He's a pain and a bully. He is very mean and treats his wife terribly. But he's also quite comical.
I'm a big fan of Dev Anand. He recently called me over. He said, 'Let's share a cup of tea, we're colleagues.' He wanted me to work in his film and I agreed. I didn't even ask any questions.
Has success changed your life?
I haven't changed as a person. Professionally, I get scripts every day. And people recognise me on the roads now. If I go to a restaurant, people may call me 'Mamu'!
Click here for More Interviews