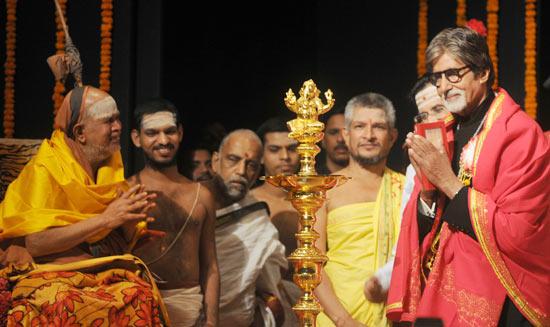 Amitabh Bachchan was awarded for community leadership by the South Indian Education Society on December 25.
Receiving the cash prize of Rs 2.5 lakh from Shankaracharya of Kanchi, the actor donated the amount to the late Delhi police constable Subhash Chandra Tomar, who suffered fatal injuries during the anti-gangrape
mass protest in New Delhi.
Other dignitaries who were felicitated were Sam Pitroda, who won the award for his contribution to science and technology and senior Bhartiya Janta Party leader Sushma Swaraj.
Photograph: Amitabh Bachchan (extreme right) with Shankaracharya of Kanchi
Courtesy: Pradeep Bandekar