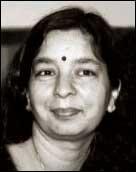 Think big, start small and scale up fast: it's every manager's dream.
For Shikha Sharma, Managing Director of ICICI-Prudential Life Insurance Company, it was a challenge. Hiring people, opening branches and offices across the country, unleashing a media blitzkrieg, getting customers: She explains the strategy and the processes employed in founding a large start-up.
---
Worldwide the way the insurance business is conducted is going through turmoil. And India is no different. Of the many challenges one is getting the balance right between distribution and customer. This is a philosophical change.
Life insurance has traditionally been a distribution-led business across the world but is increasingly becoming more customer-led like retail financial services.
When a business changes its model, it requires a large mindset change and operationally causes huge issues. It impacts how you build your operational infrastructure, technology, how you set up your agreements, how you set up your products, the way you service, in fact every level of the business.
The next challenge is the effective use of technology in insurance. Nobody anywhere in the world sells life insurance on the Internet or through a call centre. How then, do you use technology in a product that is essentially face-to-face?
The third major challenge is the product itself and increasing complexity in customer understanding.
The ICICI brand is well known in the country, so though we are a start-up, we did not have to face that particular challenge, but the biggest challenge of all lay in not having the skills needed for the business. In the beginning one doesn't know what makes a successful player, what are the key inputs, the experience in terms of what can go wrong, or the infrastructure.
So how do you create the infrastructure from scratch, create it fast and acquire skills?
When setting up the retail finance business, we could hire from other skilled players in the market. But in the life insurance business, the only option was to hire from Life Insurance Corporation or get in the expats. And we took a conscious decision not to hire a lot of talent from LIC or import a large number of expensive expats who would not really know much about the Indian consumer.
Staffing right
We saw a huge opportunity to reshape and redefine life insurance in India by getting the right people. We wanted to build an organisation with a different culture. If we staffed purely from LIC, we would create another LIC. We were in a position where we could leap frog the whole change process because we had no legacy, so why build a legacy and go through the pain of changing the legacy?
Since recruiting people with insurance experience proves difficult, we hire people with retail experience and financial services experience and teach them insurance. Basically we look for consumer insight and people management skills.
We recruit HR people from industries that face similar issues and can manage churn. More than 95 per cent of the staff has no prior knowledge of insurance, and the average employee age is 29 years. We invest in the right people, and make sure there is value add to them, not only in money terms but also in terms of growth.
Hiring a mixed bunch had its own problem: people came from different cultures, had different aspirations, different experiences, different mindsets. All of them had operated in different domains, so the way everybody understood the life insurance business was different.
The challenge was to create trust, a common culture and a common mission, rapidly and while building scale. You never get it right. Waiting to get everything right means you are not going to take off.
One must have a vision, then keep doing things, and perfect them along the way. Projects should be launched when 60 per cent or 70 per cent right. How long one waits to be right depends on the level of a manager's risk tolerance and the amount of flexibility generated in the organisation.
Managing quick wins is important to keep people motivation high, while being fixed on long-term goal is vital for the company.
Selling the job is important but I am not embarrassed to say that we don't have the answers. I am not sure how a job will evolve. What is important is that everyone is learning and is sufficiently challenged. Making this clear early enough, gets everyone's buy-in, but there are times when sensitivities develop and roles have to be restructured.
Managing chaos
It is important to create an atmosphere where one can have tough discussions, walk out of the meeting and come back the next day without sulking. At the end of the discussion either one is convinced and the road ahead is clear; if neither is able to convince the other, the solution is to run two experiments and three months later figure out which one worked and which did not.
However, to run such experiments, apart from resources, discipline is needed to take a call on which experiment should be shut, which is reversible and which is not. Some experiments acquire a life of their own and cannot be reversed; such experiments can't be allowed to run.
These are some of the really tough decisions because though I am unable to convince you that your idea won't work, I know that if I let you run this experiment, I am harming the future of the organisation.
Running an organisation is like managing a laboratory where some things are moving to production mode and some are ending. The structure is like an experiment and can be altered to focus on the goal.
The biggest differentiator in a start-up is how one creates flexibility: in strategy, processes, people, structure, everything. How does one bring the organisation together and decide what are the best methods or processes to adopt?
For what kinds of experiments does one go straight ahead? Does one have the ability to kill these experiments if they don't work and move them to scale if they do? How does one create flexibility and have a common mission when there are different people chasing different goals and the organisation seems completely chaotic?
Chaos is cool, but only as long as everybody knows the common goal and everyone is finally chasing that common goal.
Brand building
Certain traditional barriers prevent people from buying insurance. First, insurance is regarded as a financial instrument to be bought only to save tax. As a result insurance is evaluated more on a rational financial basis than on the protection need, which has a strong emotional dimension.
Since financial returns are not competitive, the product is less motivating. The key question of living without the worry of 'what if' was never touched upon in the marketing and selling process, limiting the utility of life insurance.
This is compounded by the fact that the category is largely reputed to offer a poor customer experience, and that the product itself is not understood. Which is why the tasks presented to us included:
Lack of awareness among consumers about 'life value', i.e. how much risk cover is adequate;

Limited insurance perspective;
Insurance was neither seen as a protection nor a wealth management option. As a result it did not figure in the investor's financial planning basket, especially amongst upper income groups;

Absence of specialised counsellors  and consultants to advise on insurance purchase.
We addressed the category task by repositioning the product in the consumer's mind, taking it from a low-involvement to a high-excitement and emotive product. The next task was to establish the ICICI-Prudential brand, build awareness and give the brand a larger-than-life image by addressing the issue of credibility and stature and to give the consumer the confidence that we are a company to trust to invest funds with.
We developed the tagline, 'We cover you at every step in life,' after extensive consumer research pointed out that needs varied from person to person depending on the life-stage.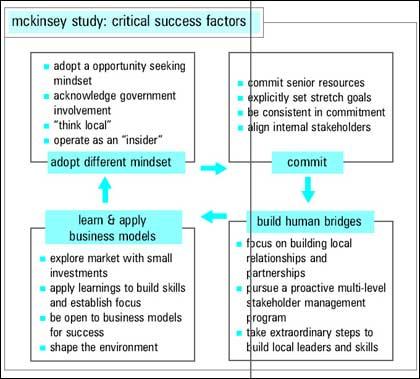 First, we had to give the consumer a rational and tangible reason to buy insurance itself, and then insurance from ICICI-Prudential. This was tackled by product-specific advertising. The product advertising focusses on changing prevalent perceptions about insurance and breaking a few myths, such as affordability of insurance, the versatility of the product and the numerous benefits of each product.
So building the brand is actually a multi-phased task that involves different media and takes months to develop. The ICICI brand name helps a lot and great credit goes to the fact that this company is called ICICI-Prudential.
Change agents
We have a wide spectrum of agents who we attract using different routes like advertising, but even word-of-mouth publicity helps. We also have some LIC agents. There are agents who cater to the high net-worth customer, others who target the mass market. Unlike other companies, we take agents from different market segments.
The ICICI parent brand helps enormously and in a lot of small towns people feel honored to work with ICICI. But beyond that, one has to demonstrate value, that ICICI-Prudential is adding something different in terms of training so that they can become more successful than others.
They come because of the brand and stay because of the experience. There is fatigue and agent attrition but that is part of life. One has to manage the attrition level, look at the data and see what experience one has had with different agent profiles, then go and hire more of the kind that have been successful and less of those who have not.
The big issue is delivering the same message as the campaign. When an agent meets the customer, the typical disconnect is that the campaign is great but the experience isn't. In the retail business there will always be some unhappy customers, there is no way to avoid it but you have to control and handle angry customers.
For that, training and retraining, and selecting the right agents becomes crucial. You have to create interest in the career of a life insurance agent.
The commission looks very attractive but looking at our range of products, the average is lower than most. It is not just a distributor-led business, but also a customer-led business and we have to get the balance right in the commissions -- what is sustainable in the long term -- and at the same time make it viable for the distributor to sell the product.
We have a dual product strategy where the products that we think the customer will understand and ask for have low commissions. At the same time, there are products that need aggressive selling at the end of the day and they have high commissions.
We had to create product pull to support lower commissions and still sell the proposition to the agent. It is about showing the agent that our brand is worth selling and a particular product will make a difference to the customer.
Everywhere, insurance is sold, but we are trying to create a balance between customer pull and distributor push. Had we taken a radical view and gone for a pure pull strategy, I think we would have failed dramatically. The tough problem is to build scale and still handle the disclosure issue. It is still something that we are learning and experimenting and changing as we move along.
Touching lives
The way life insurance touches a customer is completely different from any other product line and we are very conscious of that.
How do we communicate with the consumer when the hope of not needing the product is strong? It is difficult to get people to start thinking about their vulnerability to death. That is the difficult part of insurance, which is why the commission structures are what they are. To handle that is tough, but we have created tools like standardised and scripted sales presentations that help agents handle the issue sensitively.
The brand today is about advertising to begin with but it is ultimately about experience, so we need a human face at the point of experience and the sensitivity comes when you have to pay or decline a claim. That's another very sensitive issue from an organisation's point of view.
Am I going to pay every claim that comes up or how will I handle it? Again, we have a dual philosophy. We pay all ethical claims as far as possible. For that, we do not wait for documents to come to us, we chase documentation with the customer to be able to pay the claim.
We had an incident where we paid the claim to a needy widow within 72 hours of the incident occurring. Because it helped her settle some debts, she was thankful and asked us to help manage the money. The agent who handed over the check was emotionally charged when he came back. He was happy that he was working for our company and not any other.
At the same time, when we know that there is something fishy about the claim, such as non-disclosure or fraud, we are not scared to repudiate the claim. If we pay that claim, we are not being fair to other policyholders. We do not pay the claims that are not deserved yet we go out of our way to pay the claims that are deserved.
How do we make sure that the process works all the time? By putting the right metrics in place and always measuring against them at every step of the process.
We can conveniently say that the customer didn't send the documents on time so we paid the claim after one year. I do not allow our managers that flexibility at all. We measure from wing to wing -- from when death occurred to when the customer received the check.
Similarly when it comes to policy documents, we measure the date from when the customer wrote the check to the date she received the policy, not when we posted the policy. We want to take ownership of the entire customer experience.
Despite that, we do have disasters and I receive complaints but the number of letters I get today is much less than what I was getting a year back and now our volume of business is higher. The process and communication centered around the customer have worked, otherwise the complaints would not have gone down so dramatically.
Tool kit
In a retail business where you deal with masses of people and you cannot communicate on a daily basis, it is critical to have KPIs (key performance indicators). We rolled out KPIs on day one to two lines of management. In the second year, which was nine months into operations, we rolled out KPIs across the organisation, down to the front line staff.
Every single person knew what she was chasing. We did the exercise jointly between finance and HR. Finance developed the appropriate metrics and HR handled the rolling out process. I make sure to intervene only as an exception.
Another tool we used was common vision even though we have not put values in place and we need to do that quickly. We have articulated values and want to translate them but we have not done a workshop.
On vision, a good 30 people thought about what we should chase, what is achievable and what is aspirational. That helped get people's buy-in and sort out some of the friction that happens on a day-to-day basis. We have set some long-term strategic aspirations for ourselves like:
Understanding the needs of customers and offering them superior products and service;
Leveraging technology to service customers quickly, efficiently and conveniently;
Developing and implementing superior risk management and investment strategies to offer consistent and stable returns;
Providing a suitable  environment to foster learning and growth  for employees;

Creating transparency in all our dealings.
The third tool that helps us undertake experiments and still maintain flexibility is the Project Management Office (PMO). It too started from day one. Cross-functional teams work together on projects that are significant to help achieve our short and long term goals. We run the projects quite tight: with detailed plans, and regular monitoring.
The person who manages the PMO makes sure that we have enough resources to run all the experiments and projects systematically. These three tools are simple but because they are implemented with passion, they make a big difference.
You have to believe in them and make them happen because they don't seem so important and people wonder why you are doing them. It often seems like to the staff like a waste of time when they could be going out and selling policies, but we have to pull them back and make them go through the process.
Another big initiative that we launched was a quality initiative. We have adopted Six Sigma as the methodology and have metrics in place to measure against. Again such a simple tool makes such a big difference, and helps in conversation and resolution of conflict through debate.
Benchmarking
Benchmarking is done for different aspects of the business, like operating efficiency, service, productivity risk or fraud. It is a question of how high are the aspirations set. Our aspirations are very high. But, do we have the ambition of operating in the world arena?
No, not really. We, however, do aspire to be the best practice life insurance company in the world. And we won't miss this huge opportunity.
We have set ourselves metrics that are the best-in-class for various categories of players. When it comes to service, our benchmarks are not LIC or HDFC or Prudential but the best retail financial services player in the world.
Shikha Sharma is Managing Director, ICICI Prudential Life Insurance Company.
Powered by
Published with the kind permission of The Smart Manager, India's first world class management magazine, available bi-monthly.