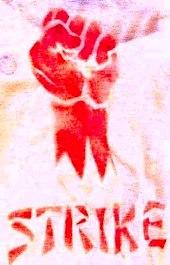 In what could spell more trouble for the management of Hero MotoCorp Ltd, the country's largest two-wheeler maker, workers at the company's Dharuhera unit in Haryana will support the protest for higher wages by their counterparts at the Gurgaon plant.

Representatives of employees at the Gurgaon facility said on Tuesday workers would stop cooperating with engineers and supervisors from Wednesday.

"We will just do our individual work. This would slow down the production processes. The workers at Dharuhera have also said they would support our agitation," said a union office-bearer of the Hero MotoCorp Workers Union (Gurgaon).

About 11,000 permanent and contract workers across both units are sporting black armbands to press the demand for better wages at the Gurgaon facility.

"The management was concerned that if they hiked our wages significantly more than the Rs 6,500 hike given to our colleagues at Dharuhera, there would be protests.

"But the workers there understand that living conditions are more expensive in Gurgaon.

"They are supporting us unconditionally," added the union leader, who did not want to be named.

Workers at Gurgaon have been demanding an increase of Rs 15,000 in wages over a three-year
period.
In the latest round of negotiations on Monday, held at the Gurgaon additional labour commissioner's office, the management had offered a Rs 7,500 rise, seeking a settlement.
"We will continue to engage with the workers towards achieving the objective of reaching an amicable solution, without allowing ourselves to be coerced into decisions governed by pressure tactics," said a spokesperson at Hero MotoCorp.
Hero workers have been asking for a similar increment as at Honda Motorcycle and Scooter India's Manesar unit, Haryana, where a 50 per cent hike of Rs 14,770 in monthly salary was announced recently.
Hero MotoCorp employs 1,200 permanent workers and 4,000 contract workers at its Gurgaon facility.
The average salary of a permanent worker at Gurgaon currently is around Rs 32,000, which goes up to as much as Rs 38,000 for more experienced employees.
Added the company spokesperson: "Hero MotoCorp has always given top priority to the overall welfare and well-being of all our workers.
"In keeping with this spirit, our welfare measures and benefits have been the benchmark in the industry.
"And we will strive to reach at a reasonable, sustainable and sensible settlement."