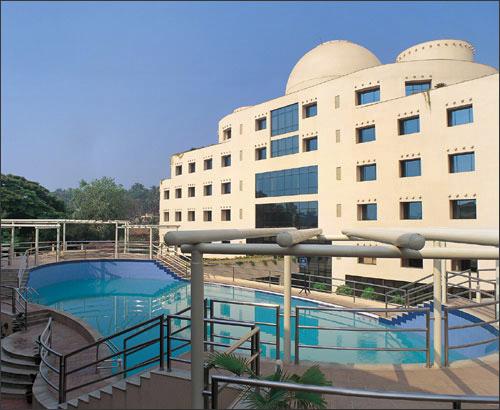 Yet again, Bangalore-based Infosys has surprised the Street, as well as analysts. This time, analysts are asking why the company is keeping the upper end of its revenue estimate low.
At the beginning of this financial year, Infosys had estimated revenue growth of 6-10 per cent; the company raised this to 9-10 per cent after the second quarter results. A few analysts were surprised by the revenue growth of 3.8 per cent; many had expected revenue growth to be 2.5-2.7 per cent.

Most analyst Business Standard spoke to believed Infosys could easily manage growth of 11 per cent and many said it could meet Nasscom's lower-end growth target of 12 per cent for FY14. Analysts agreed the company was being conservative and had, perhaps, returned to following Executive Chairman N R Narayana Murthy's strategy of undermining expectations and over-performing.
Most analysts asked why the management sounded so cautious at a time when the company had delivered good growth. "I was expecting the company would, at the least, raise the guidance to 10.5 per cent. With revenue growth of 3.8 per cent this quarter, Infosys can sleepwalk and yet, manage to deliver its guidance of 9-10 per cent. Even if the company has flat revenue growth for the next two quarters, it will manage to report growth of 11 per cent. Perhaps, they are going back to becoming conservative on guidance," said Ankita Somani, research analyst (information technology), Angel Broking.
The company's management refrained from sounding bullish and maintained a cautious tone. On the demand environment Chief Executive Officer and Managing Director S Shibulal said, "The overall situation has improved, so has discretionary spends. But we do see some pockets of concerns." In terms of geographies, US operations grew 3.9 per cent, Europe 5.2 per cent (3.8 per cent in constant currency), Indian operations contracted 2.5 per cent (but grew 6.2 per cent in constant currency). Operations in other countries grew 1.8 per cent (six per cent constant currency).
In terms of verticals, the banking, financial services and insurance segment grew 2.9 per cent (3.9 per cent constant currency), while manufacturing grew 6.8 per cent (6.6 per cent constant currency).
"What surprised us was the 90-basis-point improvement on realisation. This means deals are ramping up. We believe the company should be able to do better than the guidance for FY14, which, we feel, is conservative. The company has reported consistent revenue growth performance over the past couple of quarters and it has levers to improve margins further. To that extent, we expect valuations to improve," said Dipen Shah, head (private client group research), Kotak Securities.
What was also surprising was the company admitted there was headroom for improvement. Chief Financial Officer Rajiv Bansal said, "Our focus is the company should exit this fiscal on a good pipeline. We would want to improve the utilisation rate to at least 82 per cent. Many companies within the industry have shown this is possible." On concerns, the management has said though the last two quarters had seen growth pick up compared to the last 8-10 quarters, there was volatility, too. Hurdles included the ongoing shutdown in the US, which could impact the manufacturing segment, as well as the seasonality impact in the third quarter (which has fewer working days).