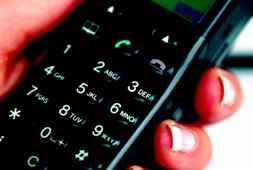 Shares of telecom companies led by Bharti Airtel on Wednesday surged as much as three per cent on the bourses amid reports that the government is likely to cut the reserve price for airwaves after just one company Sistema Shyam bid for the spectrum sale next month.

The government on Tuesday said it has not received any application for 2G spectrum auction except that of Sistema Shyam Teleservices that will bid for CDMA spectrum.

Shares of telecom shares rose in the range of 0.29 per cent to nearly 3 per cent on the BSE as the failure to attract bidders for the government's 2G spectrum auction next month would benefit existing players.

Bharti Airtel surged the most and was trading with gains of 2.76 per cent, followed by Tata Teleservices (Maharashtra) (up 0.61 per cent) and Reliance Communications (up 0.29 per cent).

Commenting on the uptrend in the stocks, market men said the government's 2G
spectrum auction next month looks set to flop with just one company, Russia's Sistema, making application for participation in sale of airwaves and this might force the government to cut the reserve price in the auctions of remaining airwaves.
Russia's Sistema is the only company to have submitted the application for participation in sale of airwaves, that too in just one of the three bands for which bids were invited.
The department of telecommunications had announced conducting auction for spectrum unsold in November along with spectrum that is being held by operators whose licences are due for renewal in 2014.