Despite uncertainties across the globe, the IT industry is "very pleased" with the reported results, far ahead of estimates this quarter, and hopes to sustain it in future, NASSCOM President Som Mittal said on Thursday.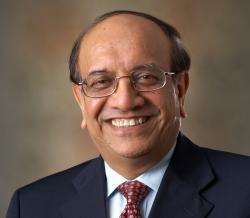 "We are very pleased with the reported results far ahead of estimates this quarter despite uncertainties across the globe and hope to be able to sustain it in future," he told reporters.

He said that though the IT industry would come out with future estimates on the sidelines of the Leadership Forum in February, it has always maintained that the fundamentals of IT companies are strong. "I think that (strong fundamentals) is what has been reflected in this (quarterly) results," he said.

Asked if it was too early to talk about a turnaround with major IT companies reporting results far ahead of estimates, he said what the industry was seeing was the result of changes made in last three years.

"Focus on customers, verticalisation of offerings and diversifying IT territories... all of these are resulting in businesses
coming up strongly," Mittal said.
IT industry also needs enablers like having certainty over taxation and litigations coming down to make things better, he added.
"While we look at medium to long term, I don't think the industry demands constraint. We have to change business models to get to new territories and customers. But at the same time as a country we need to ensure that the business environment is healthy for us to make things better," he said.
Asked about the IT industry's "wishlist" to the finance minister ahead of this year's budget, he hoped the centre would soon announce recommendations of N Rangachary Committee, which recommended a liberal tax regime for the IT sector to set aside uncertainties.
"We will then have global companies coming and setting up their development centres here," Mittal added.
He hoped the Centre would focus more on promoting entrepreneurship, R&D and innovation. "We are not looking for any sops. Nothing that impacts country's exchequer. We want clarifications of these issues so that we are back on track," he said.
Image:
Som Mittal