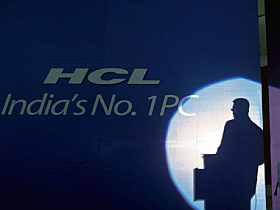 After foraying into Turkey and South Africa with its range of computer tablets and phablets, HCL Infosystems is now eyeing European countries.

The company claims it is selling as many tablets internationally as it is retailing in India.

Currently, the European market was dominated by established high-end players and there was enough room for the value-for-money segment to grow, Gautam Advani, executive vice-president and global head (mobility), HCL Infosystems, told Business Standard.

"We want to recreate in Europe what we have done in other international markets."

In India, the company retails tablets and phablets at Rs 6,000-15,000.

It claimed these sales have surpassed the sales of laptops in the country.

The company declined to share the total number of units sold.

Advani said though the company was trying to target the value-for money segment, it didn't want to follow a dumping strategy similar to that of many
local players in India.
"We want to build a proper brand around HCL and we have made significant marketing investments in the past in countries such as Turkey."
He added the company had given itself six months to come up with a suitable strategy for the European market.
Kiran Kumar, research manager at market research and consultancy firm IDC India and someone who tracked the personal computer market, said primarily, HCL's strategy was to focus on the low-cost entry-level segments, both for and PCs.
"Most of these users (going for such products) are from tier-II and III cities and are users of smartphones or feature phones.
"They are buying a tablet before buying a PC. That's where HCL plays."
He added the company had an edge over other players because of its huge coverage in the country. "Even in markets such as West Asia, it has a distribution ecosystem, as it is also a system integrator there."
However, it remained to be seen whether those markets, especially Europe, shared India's price sensitiveness, he added.