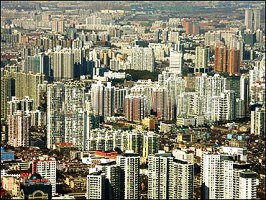 Some major property companies based in South India, such as Puravankara and Sobha Developers, are spreading their wings in the high-growth National Capital Region market.

Puravankara Developers plans to bring its Provident brand in NCR–Gurgaon soon. Sobha Developers is constructing a luxury project at Dwarka Expressway and has regional expansion plans.

Sobha has also planned new project launches in Kochi and Kozhikode. It has many projects on at Chennai and Bengaluru.

Jackbastian Nazareth, chief executive officer of Puravankara, told Business Standard the company was evaluating various proposals to enter new areas, including NCR, in a 'joint development mode'.

It already has a sales office in Gurgaon.

The plan is to bring its Provident brand across the country.

"Affordable for customers and profitability for us," is how Nazareth defines his 'premium affordable' concept.

Puravankara recently launched Purva Skydale, spread over 4.2 acres, in Bengaluru.

It is to soon come up with 'Manhattan Condos' in Chennai.

"Being present in NCR will give them a bigger brand, which will be recognised by all. Besides, it is such a big investor market; you have to be present in the North markets to have a wider reach,"
said a person tracking the sector.
Realty companies from the north are present in the south but plan to restrict themselves to only some projects.
DLF, the country's largest and headquartered at Gurgaon, has launched projects at Bangalore, Chennai and Kochi.
In a recent call with analysts, its chief financial officer, Ashok Tyagi, said: "The south real estate market is doing better only in the minds of analysts, not in reality. NCR continues to be the strongest performing market, where demand continues to increase."
The southern market will take time to pick up, he said. "They (DLF) have got good response to their projects in the south but won't go beyond one or two projects there.
The company will focus on completing its existing projects," said KimEng analyst Anubhav Gupta.
Another north-based realty major, Unitech, which has a big residential project under construction in Chennai, has no immediate plan to expand in the south, according to a source.
According to data from research firm PropEquity, in 2011 and 2012, the number of units launched in the NCR were 115,113 and 105,386, respectively.
The total combined launches in Bengaluru, Chennai and Hyderabad were 101,572 in 2011 and 92,072 in 2012.
The number absorbed in the NCR was 101,308 in 2011 and 86,148 in 2012.
In the three southern cities combined, it was 77,337 in 2011 and 79,789 in 2012.