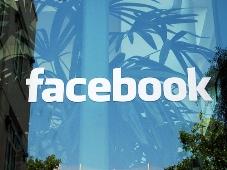 Facebook is partnering mobile telecom operators and device manufacturers to grow its users in India, the most-populous country for it, since it does not operate in China.

The US company is driving this strategy through a combination of initiatives, including working with telecom carriers to offer Facebook to users at an affordable rate.

It is also collaborating with device manufacturers to preload the Facebook mobile application not only in smartphones but also low-end phones, Kevin D'Souza, country growth manager of Facebook India, told Business Standard.

"If you look at the number of people with mobile phones in India, the numbers are really huge, whereas Facebook has only 71 million monthly active users in India.

"So, we have a huge opportunity ahead of us and we are quite excited about it," said D'Souza.

He added that given the way Facebook is growing in India, its next million users will come through partnerships with mobile carriers and device companies.

"Eventually, all of us are working in the same mission -- connecting India," he said.

A number of Indian mobile carriers have come out with Facebook-specific users. Reliance, for instance, has a scheme offering unlimited Facebook for Rs 16 a month.

Recently, Airtel launched a scheme to offer Facebook free for the first three months.

Similarly, some other mobile services providers are offering data plans wherein they are not charging for Facebook browsing for certain limits.

This has resulted in attracting more users to Facebook who are perhaps using Internet for the first time.

"We are also seeing people signing up their Facebook accounts with their phone numbers and not really through email addresses, though we have both the options.

"These are people who probably don't even have an email address" said D'Souza. Among the emerging markets, India is the largest for Facebook, though Brazil grew the fastest in 2012.

As of December 31, 2012, Facebook had 71 million monthly active users in India, a growth of 54
per cent over the same period in the previous year.
Brazil, with a monthly active user of 67 million in 2012, grew 81 per cent over the previous year.
The monthly active user base for Facebook in Indonesia at 60 million in 2012, grew 25 per cent over 2011.
Compared to this, the US, which had a monthly active user base of 174 million in 2012, grew eight per cent over the previous year.
According to Facebook, 82 per cent of its monthly active users of over a billion are located outside of the US and Canada.
D'Souza said the company is also working with mobile device and component manufacturers to introduce in-built Facebook mobile applications.
It has partnered with MediaTek, a Taiwanese company which also manufacturer hardware for low-end phones, to offer Facebook mobile app on low-end phones.
After testing such applications in India, the company is now launching in many African countries, which have similar characteristics like Indian market.
"We have partnerships with all the major global brands as well as local brands like Micromax and Lava to make sure that the right Facebook experience is preloaded in their devices," he added.
MOBILE JOURNEY
Over 680 million monthly active users used Facebook on mobile platform in 2012, globally
This is an increase of 57 per cent as compared to 432 million monthly average users in 2011
The number of active users checking Facebook on mobile devices has surpassed the number of people checking the site on desktops globally
According to Facebook, someone who uses mobile platforms has a 70% likelihood of using FB on a given day as compared to 40% in case of desktop platform