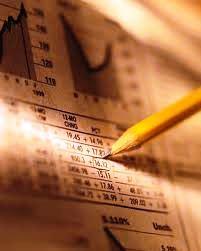 Telecom major Bharti Airtel on Thursday reported a 31.1 per cent fall in standalone net profit at Rs 1,084.4 crore (Rs 10.84 billion) for the fourth quarter ended March 31, 2013, mainly due to higher expenses.

The company's standalone net profit stood at Rs 1,574.3 crore (Rs 15.74 billion) in year-ago period.

Total expenses of the company increased by 11.76 per cent at Rs 9,816.3 crore (Rs 98.16 billion) during the reported quarter from Rs 8,782.9 crore (Rs 87.82 billion) in the corresponding period of previous fiscal, the company said in a BSE filing.

The company had to cough up Rs 458.6 crore (Rs 4.58 billion) as tax during the quarter, which is 66 per cent higher than Rs 276.1 crore (Rs 2.76 billion) it paid in January-March, 2012,
according to the filing.
Total income from operations of Bharti Airtel on standalone basis, however, increased by 7.35 per cent to Rs 11,548.3 crore (Rs 115.48 billion) in the last quarter of 2012-13 compared to Rs 10,757.2 crore (Rs 107.57 billion) in the same period a year ago.
For the full fiscal ended March 31, 2013, the company's standalone net profit fell by 11.05 per cent to Rs 5,096.3 crore (Rs 50.96 billion) from Rs 5,730 crore (Rs 57.3 billion) in 2011-12.
Income from operations (revenues) on standalone basis during 2012-13 increased by 9 per cent to Rs 45,350.9 crore (Rs 453.5 billion) from Rs 41,603.8 crore (Rs 416.03 billion) in 2011-12.