Even as government has stepped up efforts to mop up tax collection before the fiscal ends, a section of Income Tax officials has decided to shun work and stop issuing assessment orders crucial for recovery of taxes to press their demands, including time-bound promotions.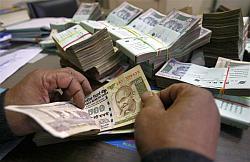 The Income Tax Gazetted Officers Association (ITGOA), in its latest resolution has said that none of the members will "participate in any search and survey action including TDS survey, inspection, verification, study or whatever name called and recovery surveys from February 20, 2013."

The tax collection work ends by the finish of the current financial year on March 31. The ITGOA includes the second rung of I-T department officials, after the Indian Revenue Service (IRS) cadre which supervises the overall work of revenue collection across the country.

The association, which comprises a substantial chunk of the I-T department workforce, has also decided that they would not cooperate in tax recovery drives and will abstain from submission of statistical reports, dossier reports, semi-official letters from February 11, 2013.

The I-T
department is tasked with the collection of revenue under the direct taxes category, which includes income tax, corporate tax and wealth tax.
The association has demanded implementation of the cadre restructuring proposal, promotions of Income Tax Officers (ITO) to Assistant Commissioners, upgrade in pay scales of a certain rank of officials among other organisation and career progression related issues.
As per latest data, net direct tax collections grew by 12.49 per cent to over Rs 3.90 lakh crore (Rs 3.9 trillion) in the April-January period, less than the budgeted annual target of 15 per cent.
The direct tax collection target is 5.70 lakh crore (Rs 5.7 trillion) for this fiscal.
The tax collection drive could further be hit as yet another association of the department-- Income Tax Employees Federation (ITEF) - is also mulling to join the stir after its all-India meeting on February 11.