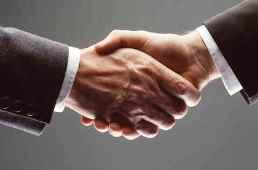 Rediffusion-Y&R and Edelman India on Monday announced a strategic alliance to share clients across the public relations and public affairs portfolio and raise the bar in providing integrated communications offerings to clients in India.

The alliance will involve the formation of a separate business unit within Edelman to operate as Rediffusion/Edelman, said a company statement.

"The complexity of the Indian market favours an integrated communications approach that needs to seamlessly combine multiple marketing disciplines," said Arun Nanda, chairman and managing director, Rediffusion-Y&R.

"Our
partnership with Edelman allows us to partner one of the world's finest PR companies and offer our clients the best in class thinking and capability in this area.
"We are seeing a significant shift in strategic stakeholder communications. An integrated marketing approach is crucial in addressing today's communications challenges", Nanda said.
Rediffusion -- Y&R is among the top communications agencies in India, providing strategic, media and creative solutions to its clients with offices in Mumbai, Delhi, Kolkata, Bengaluru and Chennai.
Edelman India Pvt. Ltd. is part of the global Edelman network with a team of more than 120 professionals across three offices in Delhi-NCR, Mumbai and Bengaluru.