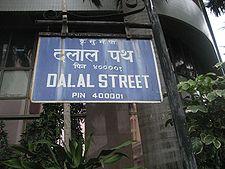 An Indian version of the Occupy Wall Street protests, which is under way in as many as 1,500 cities spanning 82 nations, will begin in Mumbai on November 4 under the banner of 'Occupy Dalal Street'.

The indefinite stir against corporate greed and the failure of the capitalist model of development is being spearheaded by Communist Party of India and its students wing All-India Youth Federation in Mumbai, a CPI spokesperson said.

"From September 17, the Occupy Wall Street movement against corporate greed, has spread to 1,500 cities in 82 countries and it is still going on.

"It is a movement of the exploited 99 per cent of the people versus the 1 per cent of the exploiting class of greedy multinational corporations, who benefit from globalisation, liberalisation and privatisation," CPI spokesperson Prakash Reddy told
PTI.
Asked about what are the immediate domestic reasons for the party to launch the stir, Reddy cited the Arjun Sengupta committee report which said as many as 77 per cent of Indians can spend only under Rs 20 a day, means these many people are abjectly poor in the country.
Opposing the move to allow more private sector banks in the country with higher foreign holdings, Reddy said "at a time when the whole world is protesting against the leading foreign banks, we are inviting them to our country.
"How can a government elected by the people do this? We want to stop privatisation of public sector banks."
The first Occupy Wall Street movement started in the private park Zuccotti in New York's downtown Manhattan area on September, which caught the attention of the the rest of the world, primarily in the West, which is reeling under an extended recession since the fall of Wall Street titans in September 2008.