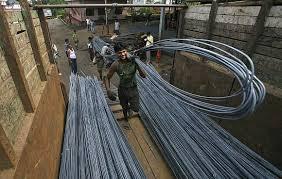 In spite of former Delhi chief minister and Aam Aadmi Party leader Arvind Kejriwal's political pitch on power tariffs, raised a few months ago, the city's consumers are set to shell out more for electricity.

This is because the Delhi Electricity Regulatory Commission has allowed distribution companies (discoms) to recover dues from the years when retail tariff increase was disallowed -- referred to as regulatory assets.

The regulator has worked out a plan to allow the city's three private discoms recovery of dues totalling Rs 8,000 crore (Rs 80 billion) over eight years beginning 2014-15.

As part of this, the discoms will recover Rs 1,671 crore (Rs 16.71 billion) of RAs from consumers through tariff in the first year.

The overall scheme is to liquidate the Rs 11,431 crore (Rs 114.31 billion) of RAs -- recognised but unrecovered revenues -- as on March 2012.

The move will help the discoms raise additional financial resources from banks but also increase consumers' tariff burden.

"The annual instalments allowed to be liquidated are Rs 424 crore (Rs 4.24 billion) for BSES Yamuna Pvt Ltd, Rs 769 crore (Rs 7.69 billion) for BSES Rajdhani Pvt Ltd and Rs 478 crore (Rs 4.78 billion) for Tata Power Delhi Distribution Ltd," DERC said in a March 1 letter to the three discoms.

A senior DERC official confirmed the development.

"The instalments for recovering RAs will be part of the tariff order.

"It may not lead to substantial increase in tariff. In fact, discoms have asked for only fuel cost recovery through surcharge and not any tariff hike for next financial year," he said.

The commission's letter added the final estimate of revenue gap and the liquidation schedule might vary, depending on the outcome of a Comptroller and Auditor General audit of discoms, as ordered by the Delhi government, and an ongoing hearing at the Appellate Tribunal of Electricity, besides the impact of final capital cost recovery for the period between 2007 and 2012.

Kejriwal had on December 31 announced a 50 per cent tariff reduction through subsidy and a CAG audit of the discoms' books, kicking off a major controversy over power supply in the capital.

The discoms challenged the audit in the Delhi High Court and the controversy
turned into a crisis in January, with power generator NTPC, which supplies the bulk of power to these discoms, threatening to choke supplies over late payments.
The discoms, in turn, threatened there might be up to 10 hours of power cuts a day and pleaded for a resolution of their financial issues.
The logjam was temporarily resolved after the Supreme Court ordered NTPC not to cut supplies till March 26.
The two BSES discoms, promoted by Reliance Infrastructure, owe Rs 693 crore (Rs 6.93 billion) to NTPC.
These firms supply power to 70 per cent of the city's 3.2 million consumers, while Tata Power-owned TPDDL caters to the rest.
A rising gap between cost of supply and retail tariff over the past 12 years has increased RAs to Rs 19,500 crore or Rs 195 billion (at present).
The approved revenue gap of Rs 11,431 crore (Rs 114.31 billion) up to March 2012 includes Rs 5,206 crore (Rs 52.06 billion) for BRPL, Rs 2,855 crore (Rs 28.55 billion) for BYPL and Rs 3,371 crore (Rs 33.71 billion) for TPDDL.
"The liquidation of the revenue gap of Rs 3,643 crore (Rs 36.43 billion) for BRPL, Rs 1,998 crore for BYPL and Rs 2,359 crore (Rs 23.59 billion) for TPDDL is proposed in a scheduled manner through equal instalments, to avoid tariff burden on consumers," the DERC letter said.
In Mumbai, another city where discoms backed by Reliance Infra and Tata supply power, Ras have already been allowed to be recovered through tariffs in instalments for six years beginning September 2013.
Mumbai discoms have RAs of close to Rs 7,000 crore (Rs 70 billion) -- the Reliance discom alone is to recover Rs 925 crore (Rs 9.25 billion) annually from consumers.
REGULATORY ASSETS: A PRIMER
• Refer to companies' recognised but unrecovered revenues
• Power distribution companies operate on a cost + return on equity basis; their profits are regulated
• In case costs exceed revenue, the resultant gap is recoverable through tariff increase determined by the regulator. This gap, recognised as regulatory asset in companies' books, is a non-cash
asset; there is no cash profit
• Delhi discoms' regulatory assets have jumped sharply from Rs 936 crore (Rs 9.36 billion) in 2008-09 to Rs 19,500 crore (Rs 195 billion) in 2012-13
• This, according to discoms, is due to a mere 70% rise in retail retes, against over 250% surge in cost of supply