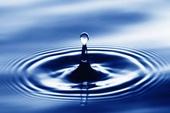 The cost of water will go up by up to two-and-half times in the capital from New Year with new tariff announced on Tuesday by the city government, which also decided to charge for the first 6,000 litres per month earlier provided for free.
As per the new tariff, consumers who were paying monthly water charge of Rs 52 for consuming 10 kilo litre of water will now have to pay Rs 82. Similarly, consumers who were shelling out Rs 82 for consumption of 20 kilo litres of water will now have to pay Rs 180, an increase of more than two times.
The government also announced a more than two-and-half times increase for consumers whose monthly consumption is 30 kilo lire of water. These consumers will have to shell out Rs 470 against the existing charge of Rs 187. The revised rates will come into effect from January 1, next year.
Announcing the government's decision, Chief Minister Sheila Dikshit said the tariff has been increased after a gap of five years and the additional resources to be collected by way of the hike would be utilised for modernising the entire water distribution network in the city.
"Many development projects have been initiated to upgrade the water management infrastructure of the city. The hike in water tariff will not only aid in the speedy development of these projects but will also ensure disciplined use of water," Dikshit told reporters.
Noting that the new tariff structure is linked directly to actual consumption of water, Dikshit said her government has also decided not to exempt the charges for usages up to the first 6,000 litres.
She said the new tariff structure will result in an additional amount of Rs 300 crore (Rs 3 billion) to the DJB coffers.
According to the new tariff, a house-hold will have to pay Rs two per kilo litre (1,000 litre) for the first ten kilo litres and Rs three in the 10-20 kilo litre slab.
Explaining the tariff structure, a Delhi Jal Board Official said if a consumer's water consumption is 10 kilo litre then his 'volumetric charge would be Rs 20 (at the rate of Rs 2 per kilo litre) while he will have to pay Rs 50 as service charge and Rs 12 as sewer maintenance charge and the total would be Rs 82.
Similarly, the tariff for 20-30 kilo litre slab is Rs 15 per kilo litre while those for every kilo litre above 30 kilo litre will cost Rs 25.
In the commercial usage category, the tariff for up to 10 kilo litre slab has been fixed at Rs 10 per kilo litre while the charges for 10-25 kilo litre slab is Rs 20 per kilo litre.
In the 25-50 litre slab, per kilo litre of water will cost Rs 50 while per kilo litre would cost Rs 80 in the 50-100 kilo litre slab. Commercial establishments will be charged Rs 100 per kilo litre for usages above 100 kilo litre. The service charges for all these categories have also been increased substantially.
The government has also increased monthly sewerage charge for hotel, guest houses, banquet halls, hospitals, nursing homes, shopping malls and cineplexes.
As per the new tariff structure, for up to 50 rooms, hotels and guest houses will have to pay Rs 2,000 monthly as sewerage charge while Rs 10,000 will be charged from hotels and guest houses having up to 100 rooms.
Banquet halls will have to pay an amount of Rs 10,000 per function per site. Hospitals having up to 50 beds will have to shell out Rs 4,000 as sewerage charge.
Delhi Jal Board (DJB) incurs a cost of Rs 24 per kilo litre for sourcing, treatment and distribution of water in the city. It includes sewerage treatment cost as well. However, DJB is able to recover only a fraction of this cost.
Dikshit said DJB has drawn up a plan under which the distribution network will be modernised in the next two years. Asking citizens to install water metres, she said three magistrates have been appointed to check installation of water metres.
"The consumers can install ISI certified metres on their own. Punitive action would be taken against those consumers who do not install metres by December 31," she said.
She added that Tata-backed discom has been asked to take care of billing and metering system for water consumption in areas of their operation.
Dikshit said in the last 11 years, DJB has increased its water distribution network from 7,000 km to 11,000 km while water treatment capacity has been increased from 2,000 MLD to 3,600 MLD.
In this period, the number of consumers have gone up to 18 lakh from 10 lakh. She said the DJB staff strength has been reduced from 28,000 to 21,000 in this period.
Admitting that the "tanker mafia" has been charging very high amount for water in many areas, Dikshit said if the DJB distribution is streamlined then automatically people will not take water from the private operators.