The shale gas policy being prepared by the government would have a mechanism to give the first right of refusal to companies holding oil and gas blocks.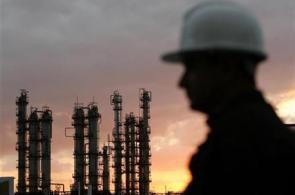 However, a government official said it might be restricted to companies working under the New Exploration and Licensing Policy (Nelp).

This could leave some of the most prolific pre-Nelp blocks being operated by big companies, including Reliance Industries Ltd and Cairn India, out of the mechanism.

The first draft of the shale policy had mooted the first right of refusal to oil and gas or coal-bed methane contractors.

These companies, it was proposed, could be asked to match the offer of the selected bidder if the shale block concerned overlapped with another block, said an official close to the development.

In case the company refused to match the bid, a co-development model was conceived for simultaneous exploration. RIL's KG-D6 block is part of first round of NELP and will, therefore, continue to enjoy first right of refusal.

The company's Panna-Mukta-Tapti fields and Cairn India's Barmer block, both given prior to Nelp, may, however, be kept out of this special dispensation.

In the case of Coal India (CIL), the government has raised concerns regarding the first right of refusal, as some of the coal major's blocks overlap shale reserves.

CIL is undertaking a pilot project in the Gondwana basin of Bharat Coking Coal and studies are on in some parts of Central Coalfields Ltd.

On the change to the first right of refusal clause, a senior petroleum ministry official said, "There may be some changes regarding the first right of refusal. We are working on it. But the nature of it is yet to be finalised."

India had signed production-sharing contracts for 28 exploration blocks under pre-Nelp rounds since 1993. Of these, 11 of these blocks were surrendered or relinquished. Some blocks are nearing completion of the contract period.

Shale gas - methane trapped in certain sedimentary rocks from which oil and gas can be extracted - formations are spread over several sedimentary basins in Cambay, Gondwana, Krishna-Godavari onland and Cauvery.

The final draft of the shale gas policy was sent for consultation to the Planning Commission and the ministries of finance, environment and law.

The environment ministry responded by raising concerns regarding water requirement for using fracking technology, besides land-related issues.

The bidding may start in the first half of this financial year and at least 100 blocks would be up for bidding.
SHALE FACT SHEET
Some firms with major blocks under pre-NELP regime
RIL: Cambay (1), Kutch (2), Saurashtra (1)
Cairn Energy: BarmerBasin (1)
Essar Oil: Cambay (1)
Source: Directorate-General of Hydrocarbons Potential
Potential
The reserves on three major basins - Cambay, Krishna-Godavari and Ranigunj - would be put on the block initially
Recoverable resource in these belts would be 12-15 trillion cubic feet (TCF); immediately recoverable resource would be 2-6 TCF