A Delhi court on Tuesday reserved its order on a CBI plea seeking handwriting samples of three top executives of Reliance ADAG, facing trial in the 2G spectrum allocation scam, for identification of their purported signatures on some important documents.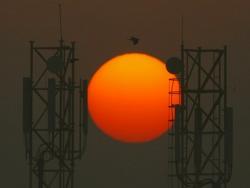 "Put up for order on November 30," Special CBI Judge O P Saini said after hearing the arguments in which Special Public Prosecutor U U Lalit said the opinion of a handwriting expert was necessary to ascertain the signatures on some documents, which were filed in the court along with the charge sheet.

Lalit said during the probe, statements of some prosecution witnesses were recorded but they were unable to identify as to who had put their signatures on the documents.

The agency had moved an application seeking permission to take specimen signatures of three top executives of Reliance Anil Dhirubhai Ambani Group (RADAG) - Gautam Doshi, Surendra Pipara and Hari Nair who are facing trial in the case.

Lalit told the court that signatures of these three accused are there on some important documents but witnesses have not been able to identify the same.

Opposing the CBI's plea, senior counsel Mukul Rohatgi, who appeared for Doshi and Pipara, said the agency's application is "vague" and it is meant to "harass and create prejudice" against the accused.

"It
is just a vague and bald application. It is meant only to harass and create prejudice to the accused and the CBI is not interested in fair play," Rohatgi said.
Doshi, Pipara and Nair, along with former Telecom Minister A Raja and others, are facing trial for their alleged role in the 2G case. Reliance Telecom Ltd is also an accused in the case.
During the argument, Rohatgi said the CBI was probing this case from 2009 to 2011 and if the specimen signatures of these accused were required to be taken, they should have done this during the course of the investigation.
He added that not a single witness in the case has turned hostile and two prosecution witnesses, who had recorded their statements in the court, had already identified Nair's signature on some of the documents.
Senior advocate Shekhar Naphade, appearing for Nair, told the court that investigation in the case is over and the case is at the stage of trial and the CBI's application should be dismissed as it is nothing but seeking permission for further probe.
Lalit, however, countered the arguments advanced by the two senior counsel and said "justice certainly demands" that the specimen signatures should be sent to a handwriting expert for his opinion.
"We are not saying that please rely on the opinion of the expert. We are only saying that please consider the opinion of the expert and then decide," he said.