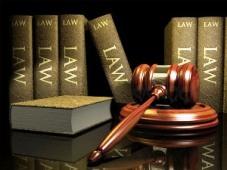 Legal woes for Sahara are far from getting over.

The Supreme Court on Wednesday once again slapped contempt notices on two Sahara firms -- Sahara India Real Estate Corporation and Sahara Housing Investment Corporation -- for not complying with its order of refunding around Rs 19,000 crore (Rs 190 billion) to investors through Securities and Exchange Board of India.

"You must give a definite answer by Tuesday," a bench of justices K S Radhakrishnan and J S Khehar said while adjourning the case for July 30 on plea of the companies.

The bench also told Sahara group that no further time would be given to the companies and they must not seek any adjournment in the case.

The apex court on August 31 last year directed the two Sahara group companies to refund the money to their investors within three months with 15 per cent interest per annum.

They got nine weeks more time to deposit the amount with Sebi.

The court had also said that Sebi can attach properties and freeze bank accounts of the companies if they fail to refund the amount.


The two companies, their promoter Subrata Roy Sahara and directors Vandana Bhargava, Ravi Shankar Dubey and Ashok Roy Choudhary were told to refund the collected money to the regulator.
The bench passed the order on a contempt petition filed by Sebi alleging that the firms have failed to pay the amount within the time frame fixed by the apex court on December 5.
On the last date of hearing on July 17 the apex court said that Sahara chief Subrata Roy and directors of its two companies will have to appear before it if its order is not complied with.
The apex court on December 5 granted nine weeks more time to pay back Rs 24,000 crore (Rs 240 billion) with 15 per cent interest to over 3 crore (30 million) investors in its two companies, with an immediate upfront payment of Rs 5,120 crore (Rs 51.2 billion).
The balance amount was to be deposited with Sebi in two instalments to be cleared by early February. The first instalment of Rs 10,000 crore (Rs 100 billion) was to be paid by the first week of January 2013 and the remaining by the first week of February 2013.
The group, which had handed over the draft of Rs 5,120 crore on December 5, has failed to pay the rest of the amount, Sebi told the court.