Some leading Indian companies are likely to see their earnings declining if the Indian currency depreciates further, analysts and finance heads say.

Top Indian companies, excluding banks, had an aggregate foreign debt exposure of $46 billion as of March this year. Of this, 86 per cent was concentrated across just 11 firms, mainly from the telecom, infra and energy sectors.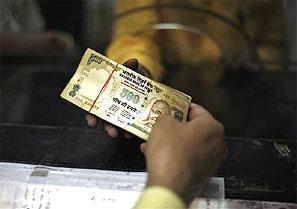 Among the companies with significant forex loan exposure but without any natural hedge (like exports) is leading telecom operator Bharti Airtel, with 81 per cent of its loans (about Rs 59,000 crore) in foreign currency.

"Bharti's exposure to the rupee's depreciation is mainly led by the unhedged $8.7-billion loan it took for its Africa asset acquisition. Though the Indian currency's fall boosts the African revenue and Ebitda, it also boosts the company's net loss. Based on an analysis, a further five per cent decline in the value of the rupee would lower Bharti's FY15 estimated earnings per share by 4.1-3.5 per cent," said global brokerage firm Goldman Sachs in a report dated June 19.

When contacted, a Bharti spokesperson said: "Our global debt of around $10 billion is in various currencies and across 20 countries. The dollar-rupee movement impacts only the dollar-dominated debt taken in India (about $500 million). Our international assets, in Africa for example, are dollar-dominated, with functional currency according to accounting standards being the US dollar. Accordingly, for any dollar-dominated loan for these, there is no currency fluctuation impact due to dollar's
appreciation or vice versa."
Another company with huge forex loan exposure, of close to $5 billion, is Adani Group. But its chairman, Gautam Adani, says the group has enough currency management systems in place. "The rupee's fall is not only a company-specific issue but a larger issue involving the country. We are expecting the rupee to strengthen to around Rs 53-54 a dollar, as gold imports will come down and reduce the current account deficit (CAD)," says Adani.
Though 69 per cent (or Rs 27,000 crore) of the debt of Anil Ambani's Reliance Communications is in foreign currency, analysts say the company will benefit, as subsidiary Globalcom's revenues are dollar-denominated. "There would be a negative impact on interest and principal payments. We estimate the overall impact on next two years' EPS will be around 7.3 per cent and 4.6 per cent, respectively, if rupee depreciates by another five per cent," says the Goldman report.
Also, 60 per cent of Idea Cellular's Rs 12,263-crore (Rs 122.63 billion) debt is in foreign currency and, of this, half is hedged. Idea's earnings will also be impacted in the next two years, by close to 4.4 per cent to 1.6 per cent, as its foreign loans are around Rs 7,357 crore (Rs 73.57 billion).
One of India's biggest foreign loan borrowers is Reliance Industries. But it will be able to tide over the currency crisis, as it has natural hedge in exports.
Among the gainers will also be Tata Motors. Though 12 per cent of its loans are in foreign currency, the earnings of its subsidiary Jaguar Land Rover will more than offset the negative impact of currency fluctuation. But Tata Steel's huge forex debt and increasing costs in Europe will hit the company, say analysts.