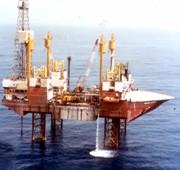 Reliance Industries has scaled down investment on the flagging gas fields in KG-D6 block by almost $3 billion to $5.92 billion on back of an unexpected drop in reserves.

RIL in August submitted a revised field development plan for the Dhirubhai-1 & 3, the only producing gas fields among a total of 18 gas discoveries made so far in the KG-D6 block in Bay of Bengal, sources with direct knowledge of the development said.

The company, which had in 2006 proposed an investment of $8.836 billion in two-phases on the fields, in the revised FDP has outlined a further investment of only $235 million over and above $5.693 billion that has already been spent.

Sources said RIL in the revised FDP submitted to the Directorate General of Hydrocarbons has stated that the remaining reserves in the fields do not justify drilling of any more wells and the additional $235 million spending would be for raising gas compression capacity.

In the 2006, it had proposed to drill a total of 31 wells capable of producing 80 million standard cubic metres per day (mmscmd) of gas by 2012.

However, the company has so far drilling only 22 wells on the fields. Out of these only 18 have so far been put on production while the last four drilled in 2011 have not been connected to production system as they contain uneconomical reserves.

D1&D3 are producing less than 22 mmscmd of gas, down from 53-54 mmscmd achieved in March 2010.

The output fell as the company shut six out of the 18 wells due to high water and sand ingress.

RIL, which according to the 2006 approved FDP was to drill the 31 wells by end of March 2011, believes that the field has not behaved as predicted and so indiscriminate drilling would be a big drain on cost.

The oil ministry had, however, seen non-drilling of the committed wells as a violation under the Production Sharing Contract and slapped a notice disallowing over $1 billion in cost as a penalty.

Together with about 5.5 mmscmd of output from MA oilfield in the same block, KG-D6 output is around 27.5 mmscmd currently.

Sources said investment downgrade follows only 3.10 Trillion cubic feet (Tcf) of gas reserves remaining in D1&D3 instead of 10.03 Tcf estimated in the 2006 plan.

RIL, which is the operator of the KG-D6 block with 60 per cent interest, believes gas reserves lie in the satellite finds around D1&D3 and wants to develop them quickly to produce up to 30
mmscmd of additional gas.
RIL, DGH and the oil ministry have been under attack for raising capex estimates for D1&D3 gas fields from $2.4 billion proposed in the initial FDP in 2004 to $8.836 billion in the final and approved FDP of 2006.
This higher investment was justified by projections of output doubling to 80 mmscmd from 40 mmscmd proposed in the initial plan as well as global surge in the devolvement cost of the deepwater block.
RIL had previously secured approval of a government-controlled panel, called Management Committee, for revised FDP for MA oilfield in the KG-D6 block.
As part of the revised plan for MA field, RIL will drill one gas well and convert two six oil wells into gas wells on the MA oilfield to raise production over the next two to three years.
RIL has so far drilled six wells on the MA oilfield, the only oil discovery among the 19 oil and gas finds the company had made in the eastern offshore KG-DWN-98/3 or KG-D6 block.
Besides producing oil, the field produces natural gas.
But the closure of two out of the six wells due to high water and sand ingress has led to drop in output from over 8 mmscmd three years ago to about 5.5 mmscmd this month.
To address the problem, RIL and its partners -- BP plc of UK and Niko Resources of Canada, submitted a Revised FDP for MA oilfield in February this year.
Sources said in the revised FDP, RIL has scaled down the investment required for developing the MA oilfield by $276 million to $1.96 billion.
RIL had in 2006 proposed to invest $2.234 billion in developing the Dhirubhai-26 or MA discovery.
Besides gas, the field has also lagged behind targets in oil production.
The field, which started production in September 2008, is producing less than half of the estimated peak output of 20,000 barrels of oil per day due to water and sand ingress in wells.
Sources said that in the revised plan, capital expenditure at MA field has been estimated at $1.96 billion as against a capex of $2.234 billion approved in 2006.
It is based on reduction in volumes -- oil goes down from 159 million barrels to 122 million barrel and gas from 941 billion cubic feet to 924 bcf.
The lower capex includes allocation of $111 million for drilling of seventh well on the field and work-overs or maintenance of two existing ones, including the ones currently shut, at the cost of $164 million.